Art Garden
Asef Zeynalli, Icheri Sheher 22
ART Garden - the restaurant of the Azerbaijan cuisine and the center of arts.
It is located in the very center of Baku - Icheri Sheher, in the Kichik Karvansaray of the 12th century.
A place saturated with the breath of time, where along with the magnificent cuisine you also receive spiritual food. Here you can try a wide range of national dishes, oriental sweets, samovar tea and a fragrant hookah. In the courtyard of the caravanserai, seating up to 250 people in the evenings live jazz and national music.
In ART Gallery you can hold a celebration for 30 people in a unique atmosphere of fine art.
Dinner in the circle of friends can be in 10 author's cells, designed by artists of Azerbaijan.
ART Garden provides services in organizing weddings, henna yachts, banquets, conferences.
More About Art Garden
Known for
Historical atmosphere
Features
Family Friendly, Street Parking, Takes Reservations, Kids Friendly, Good For Groups, Take Away, Chill-out, Waiter Service, Late Night Eating, Brunch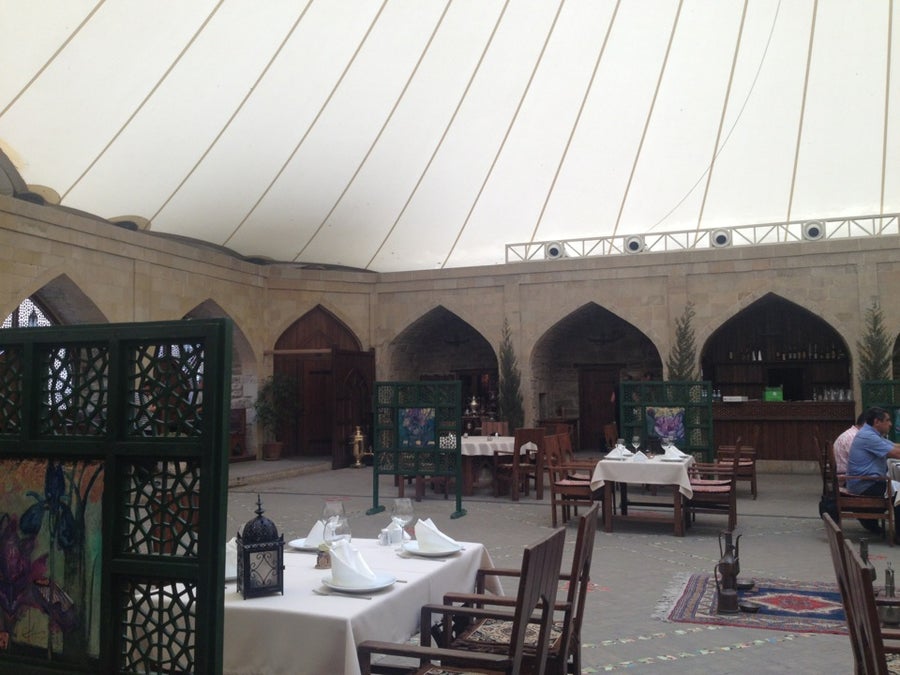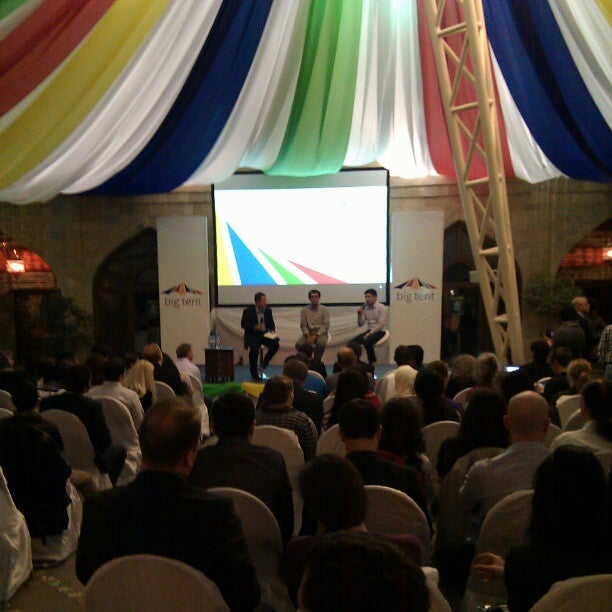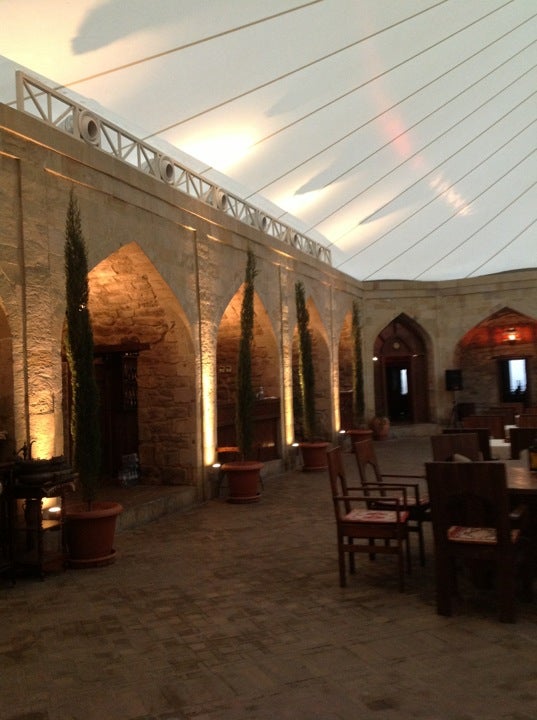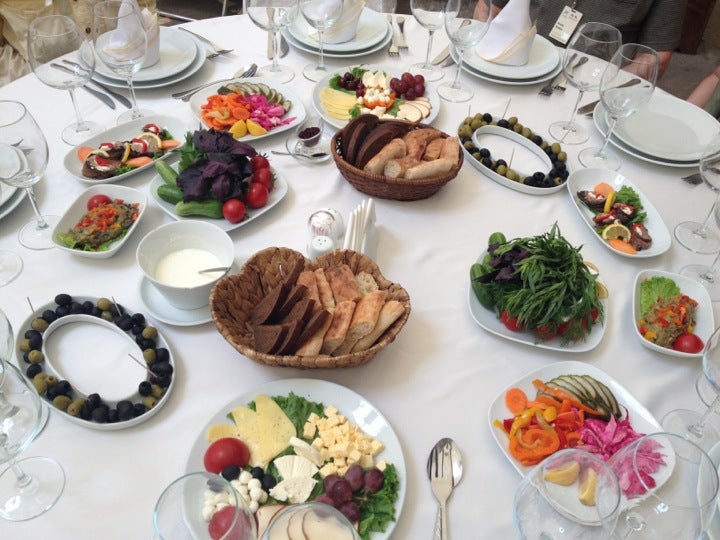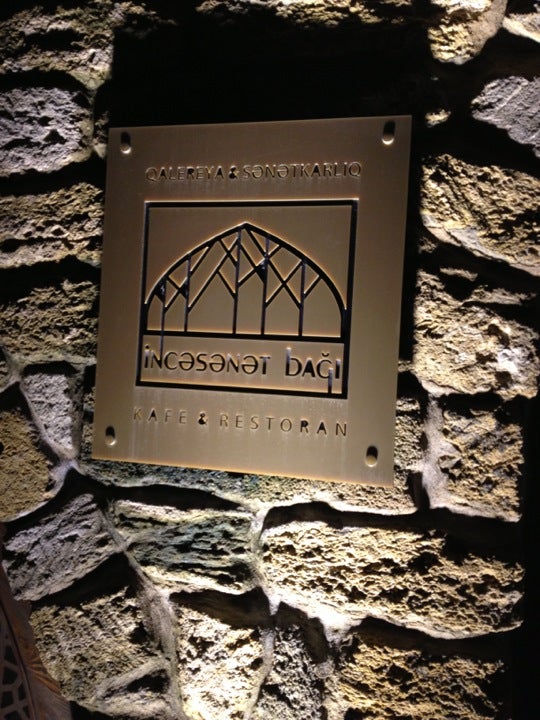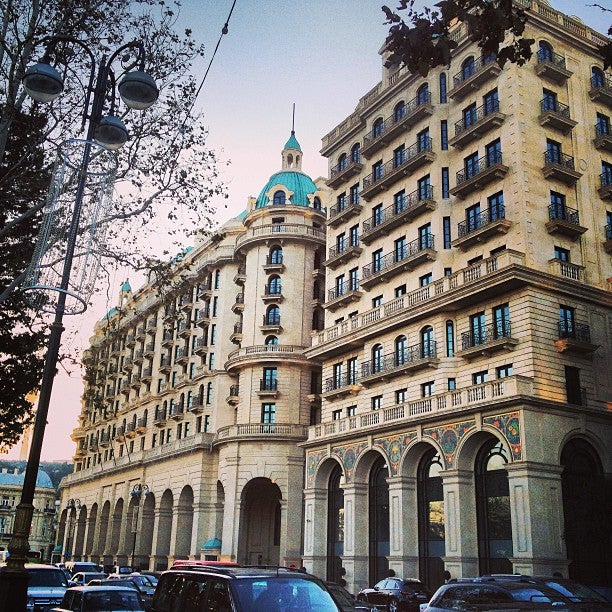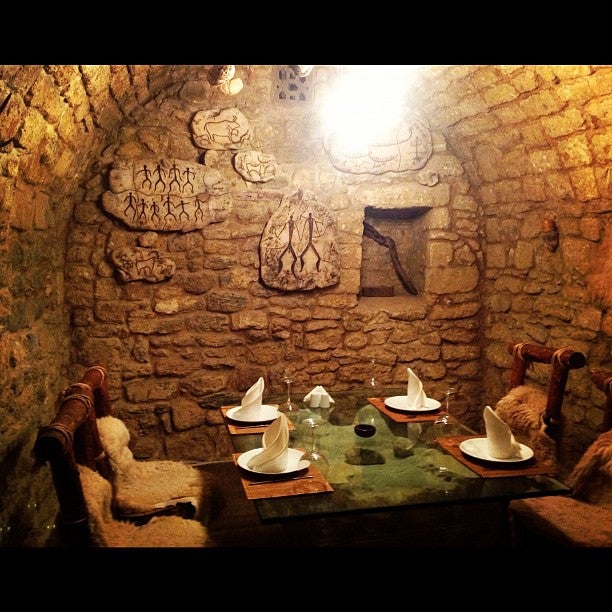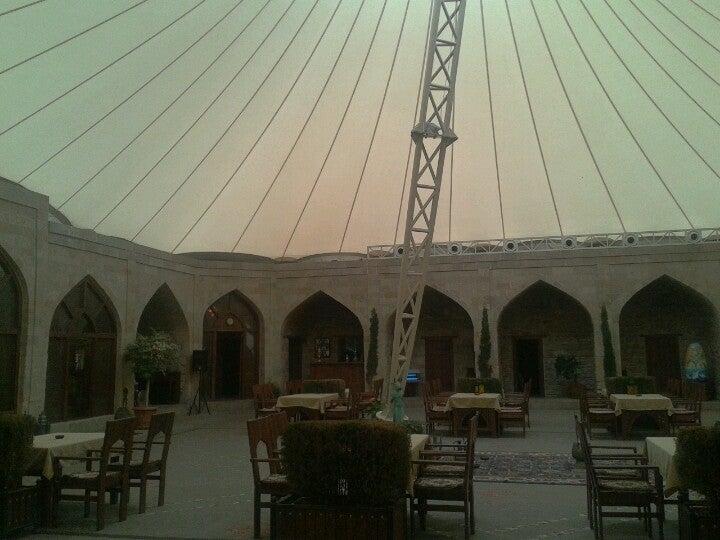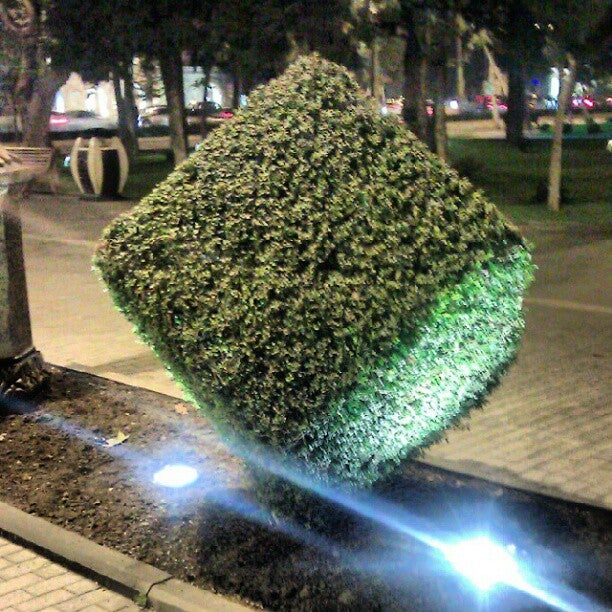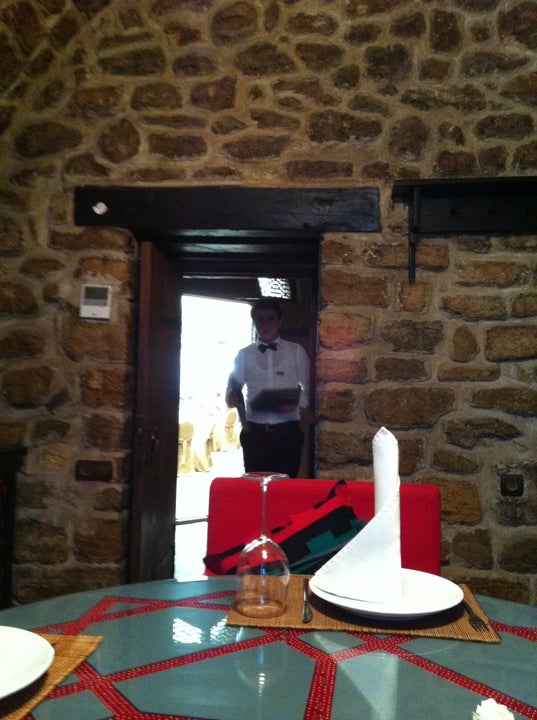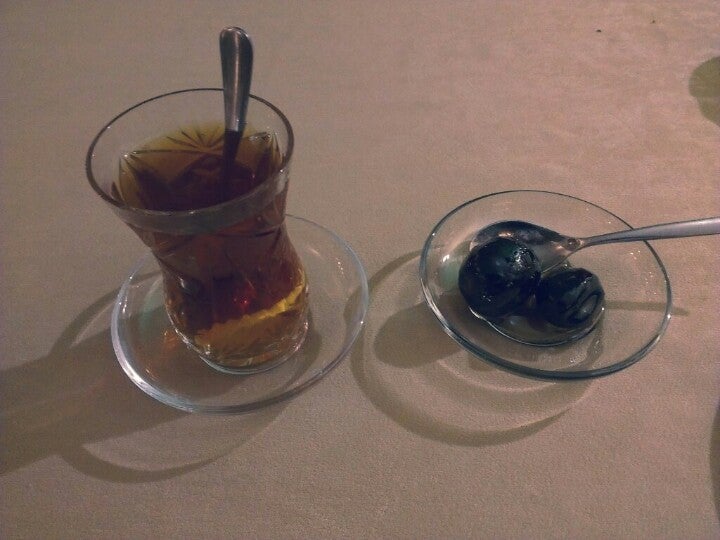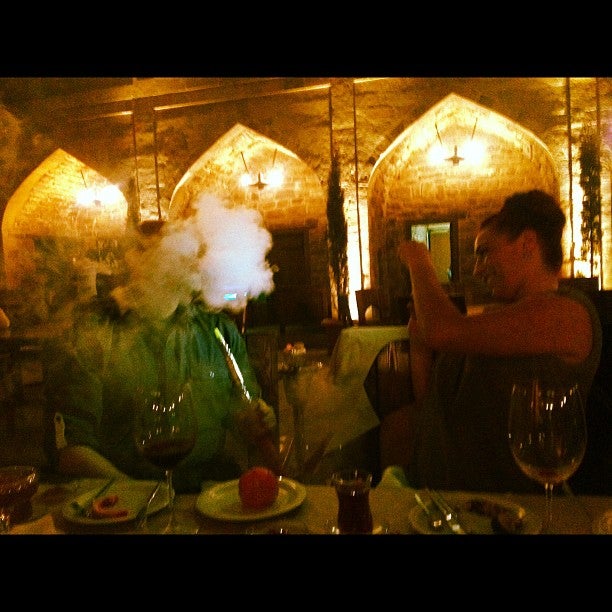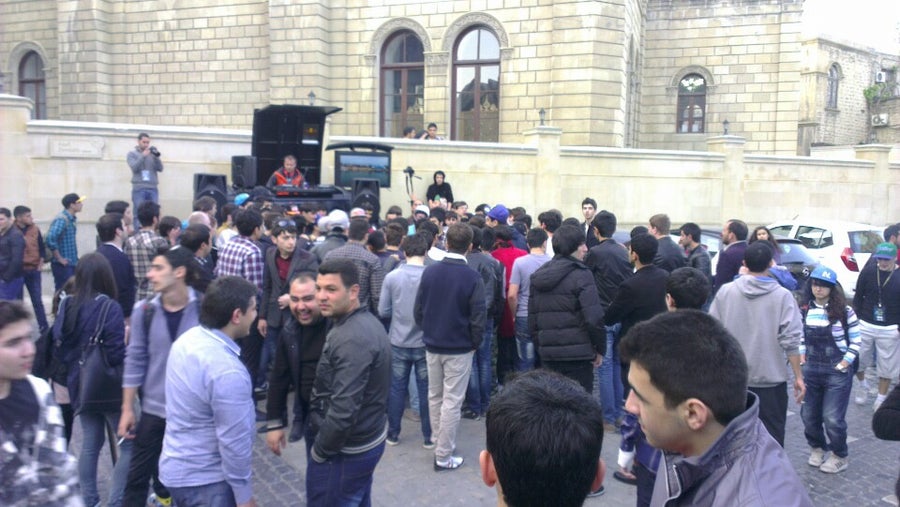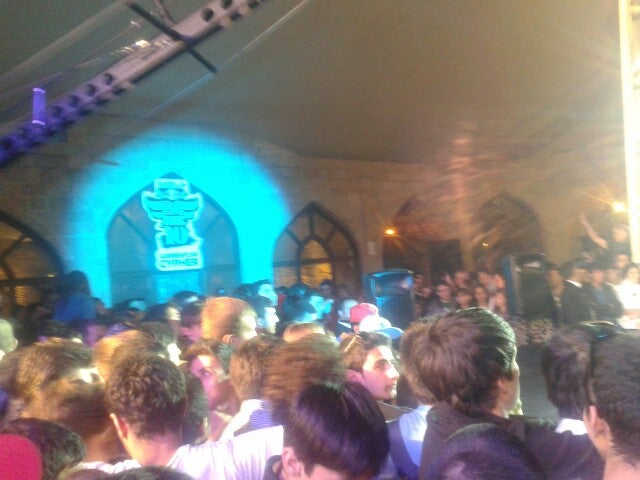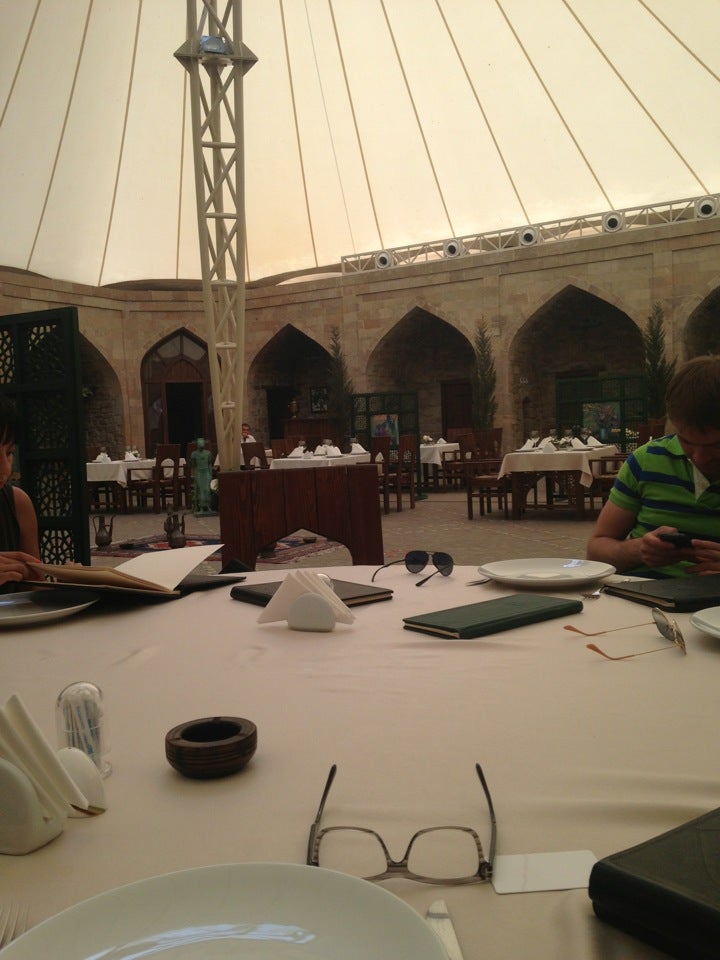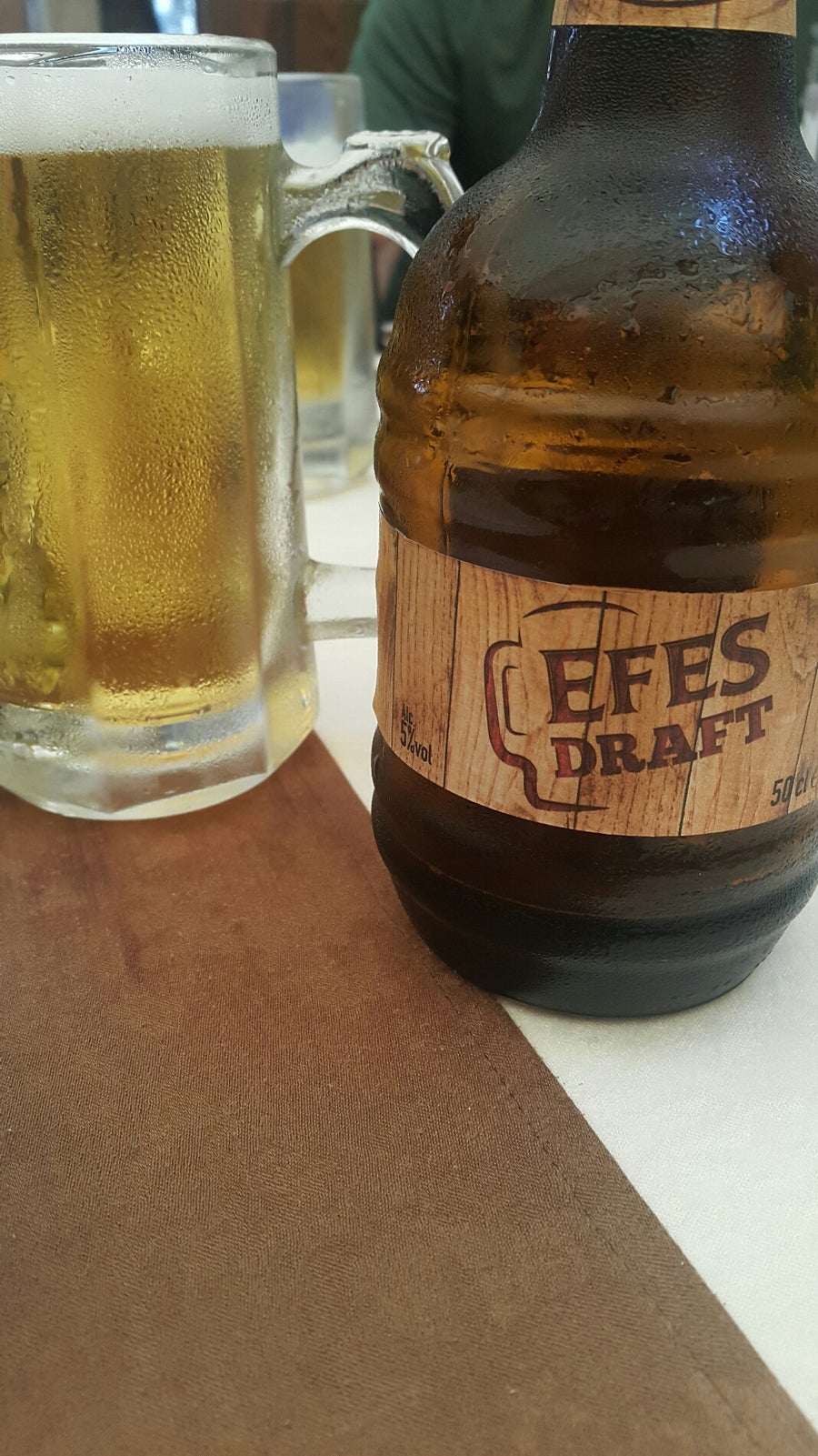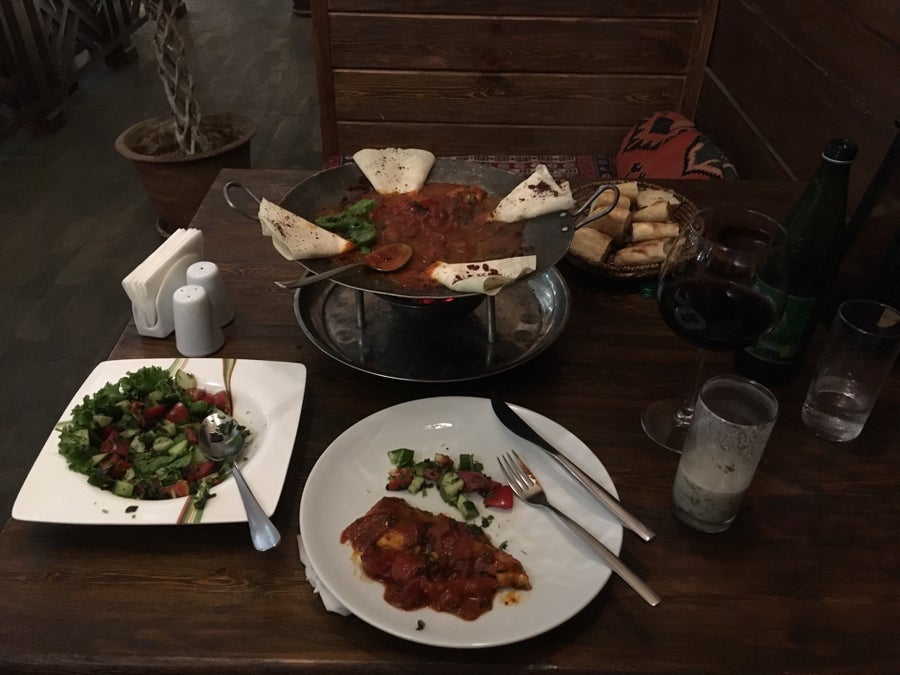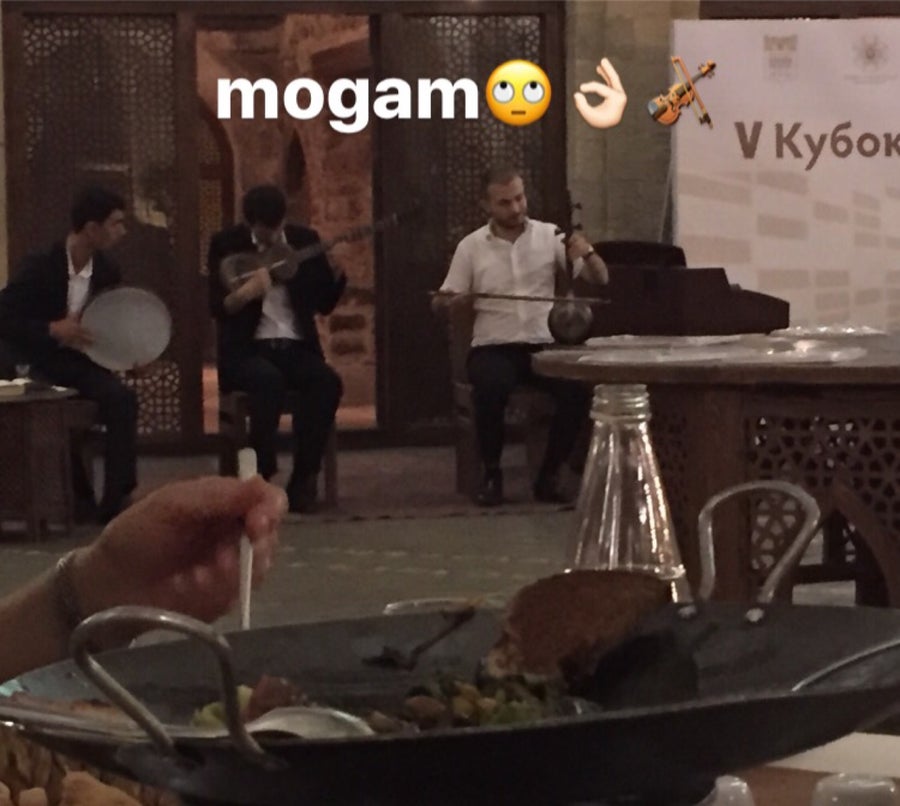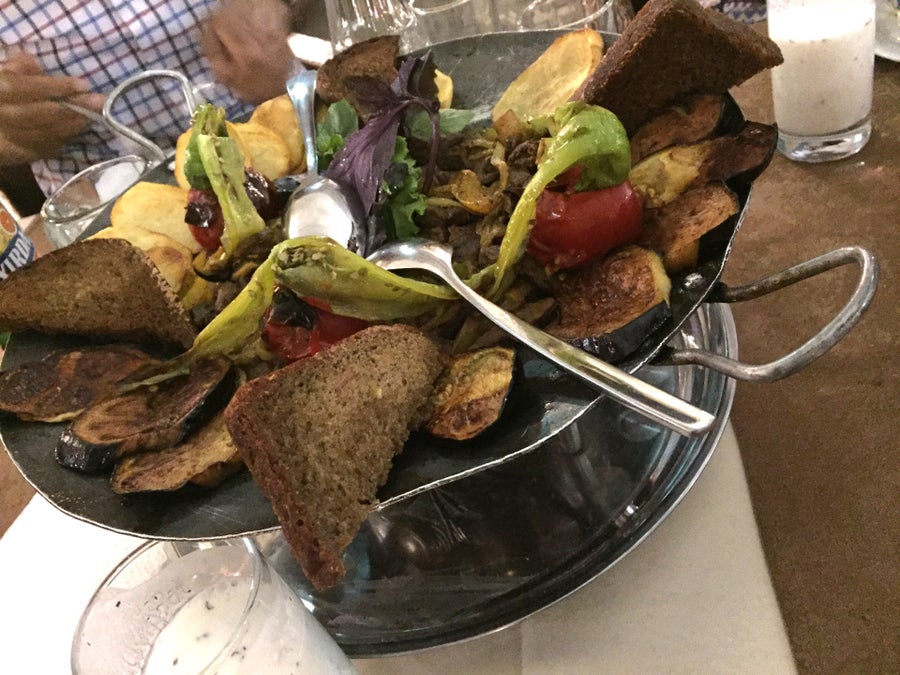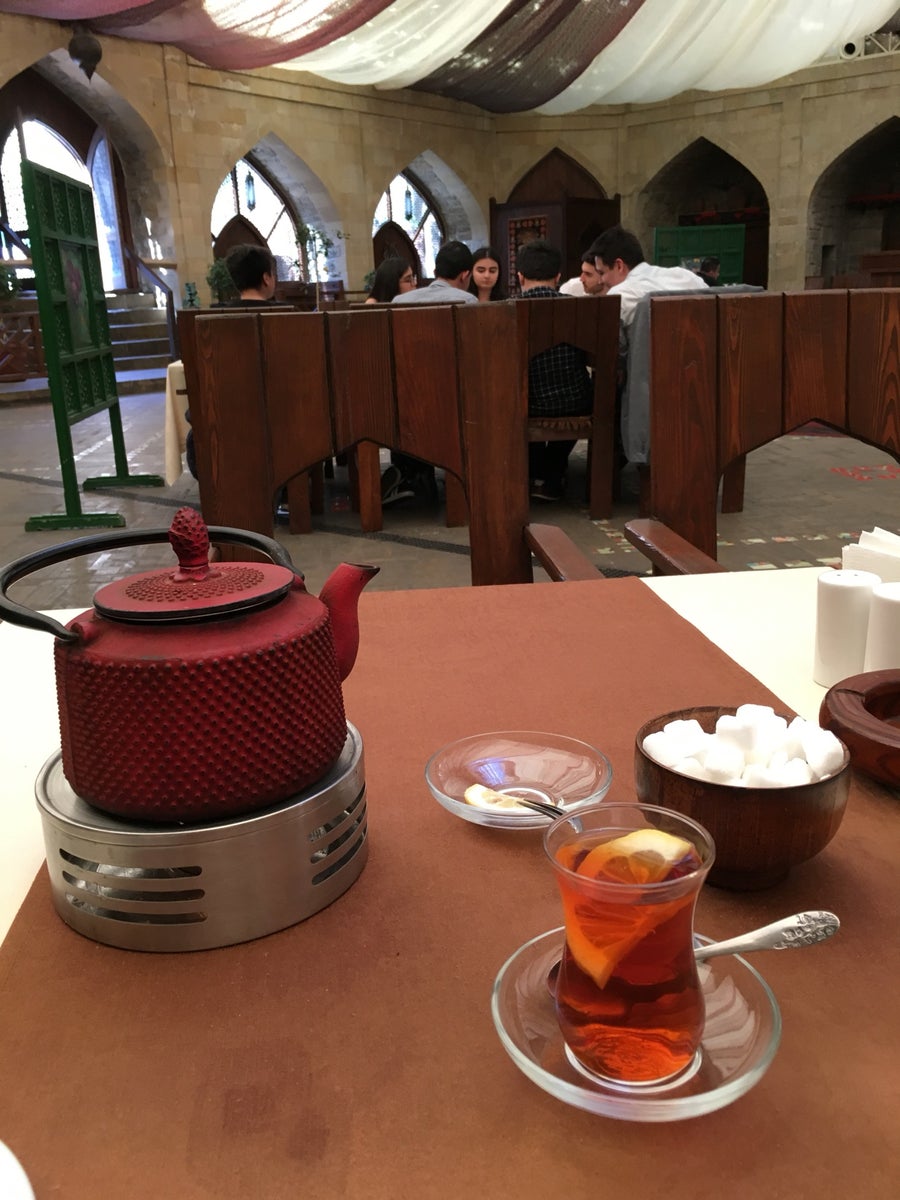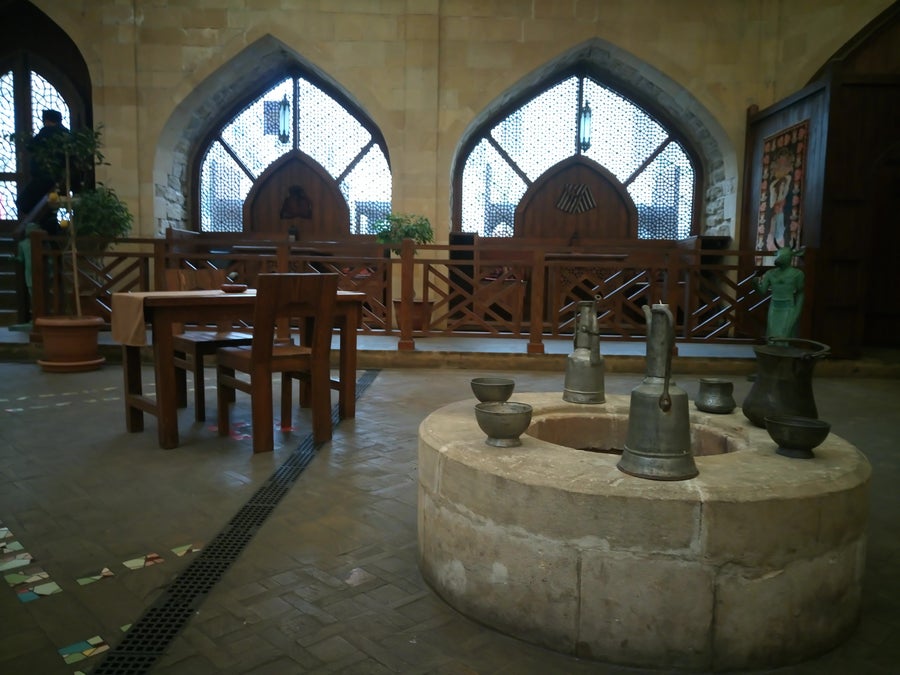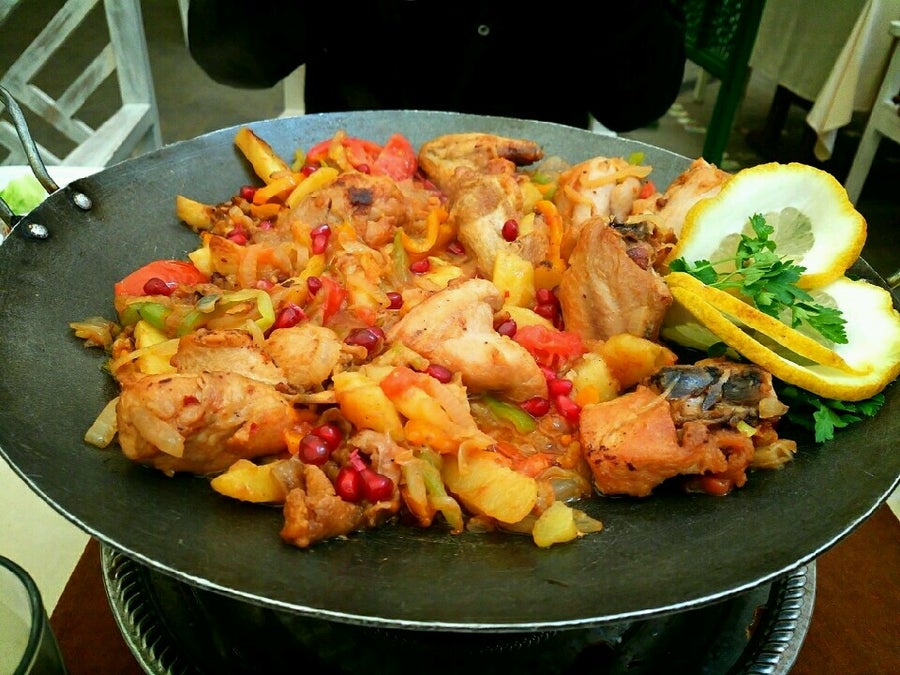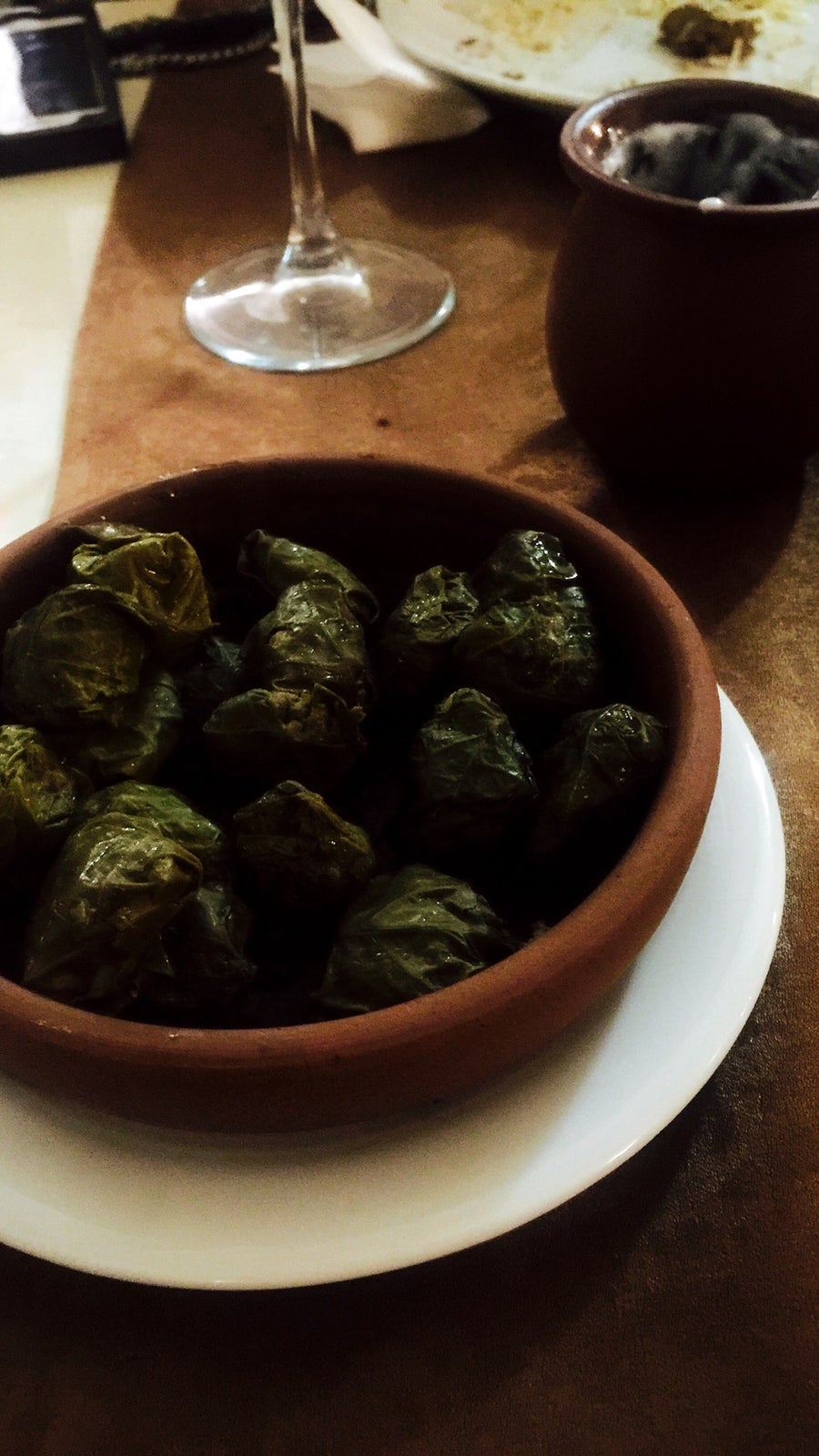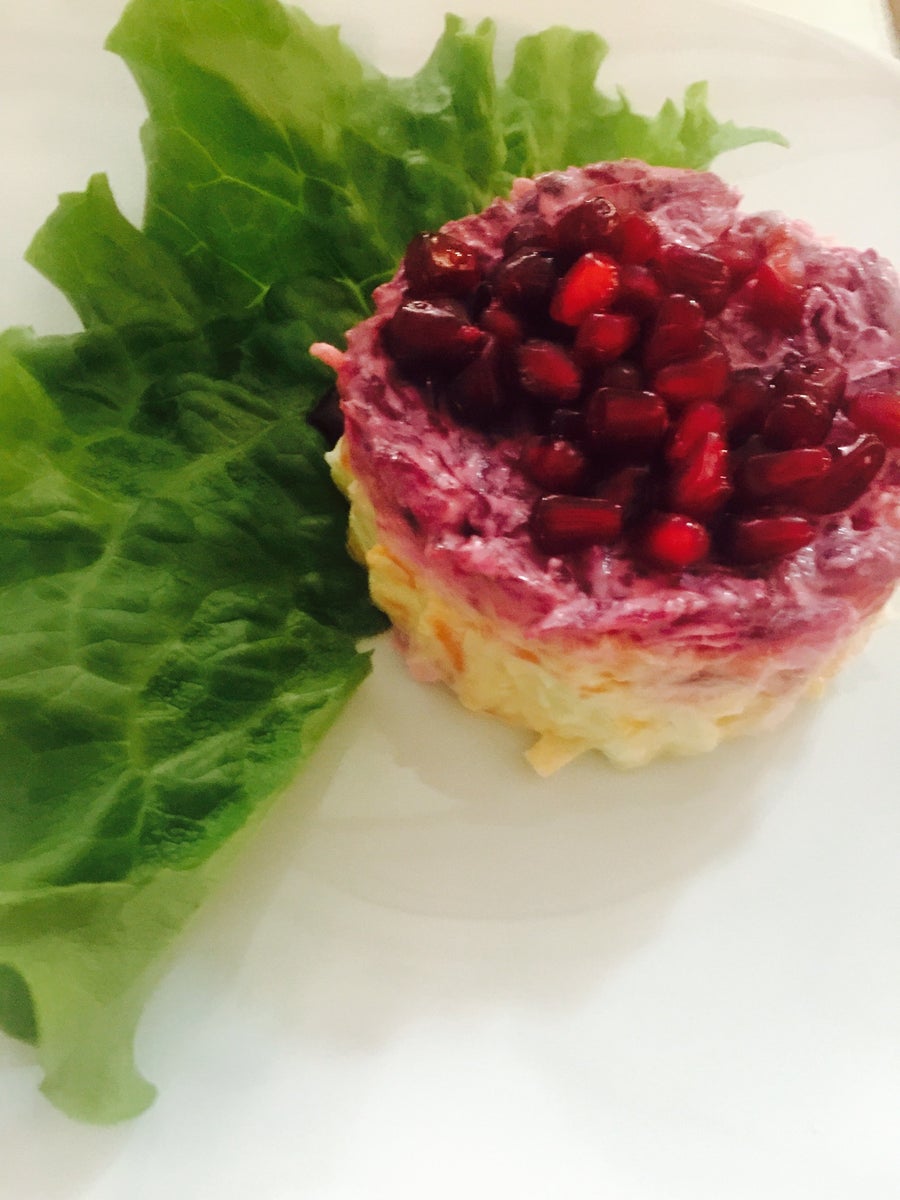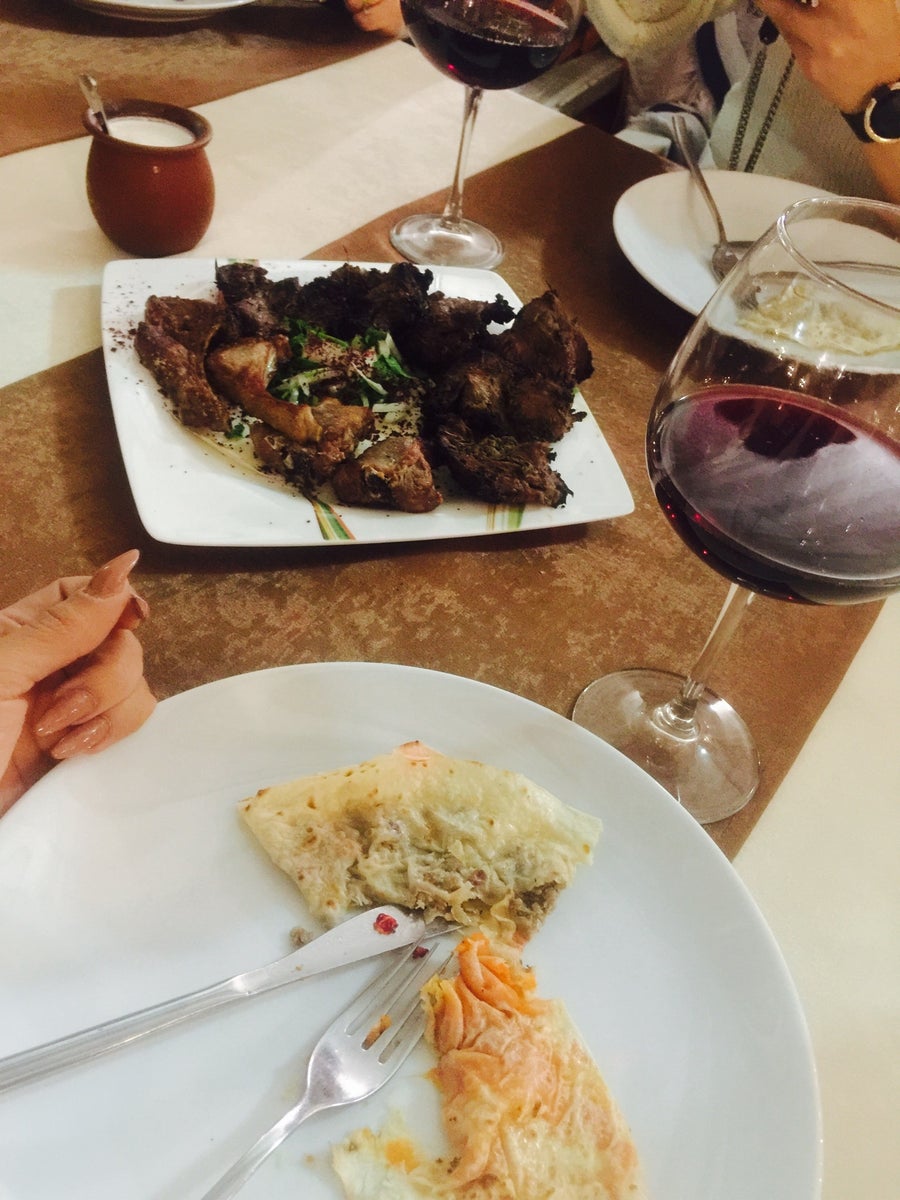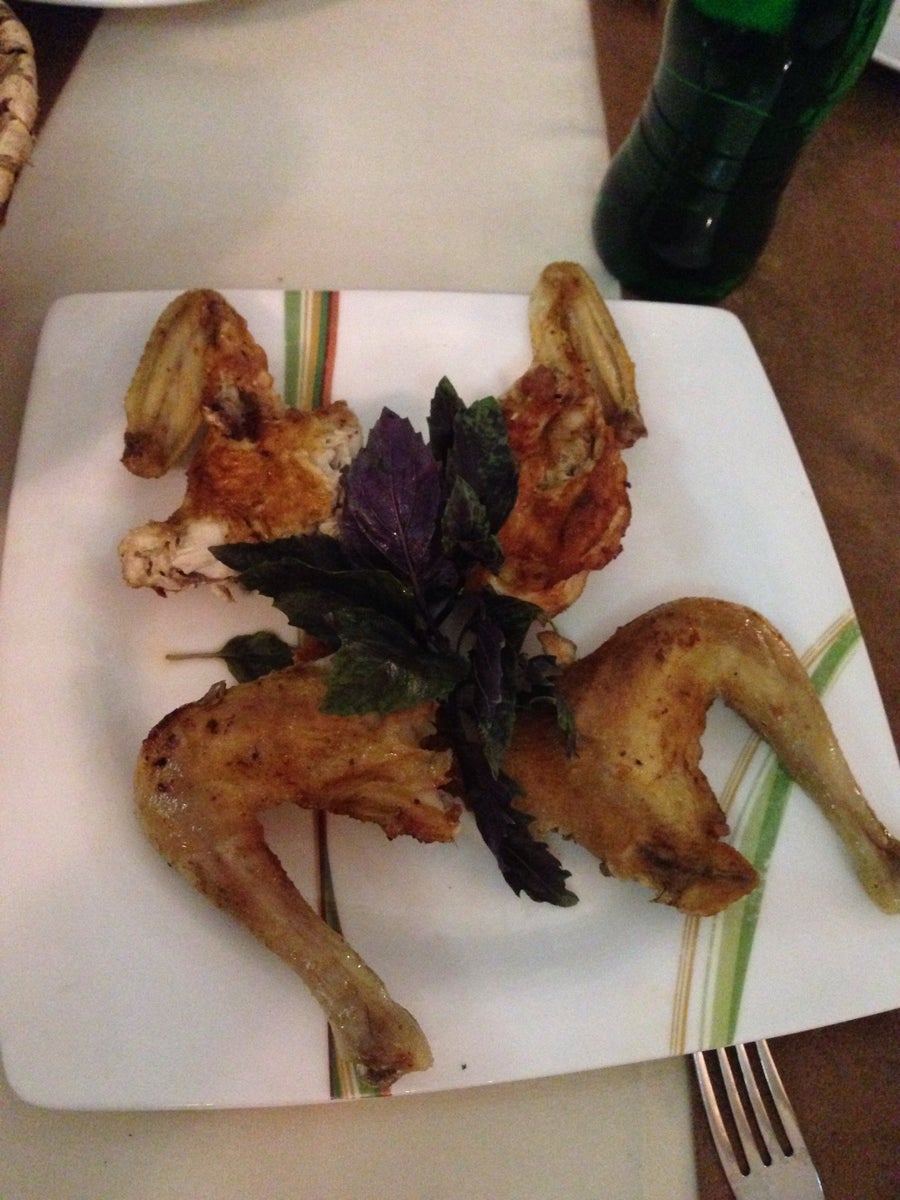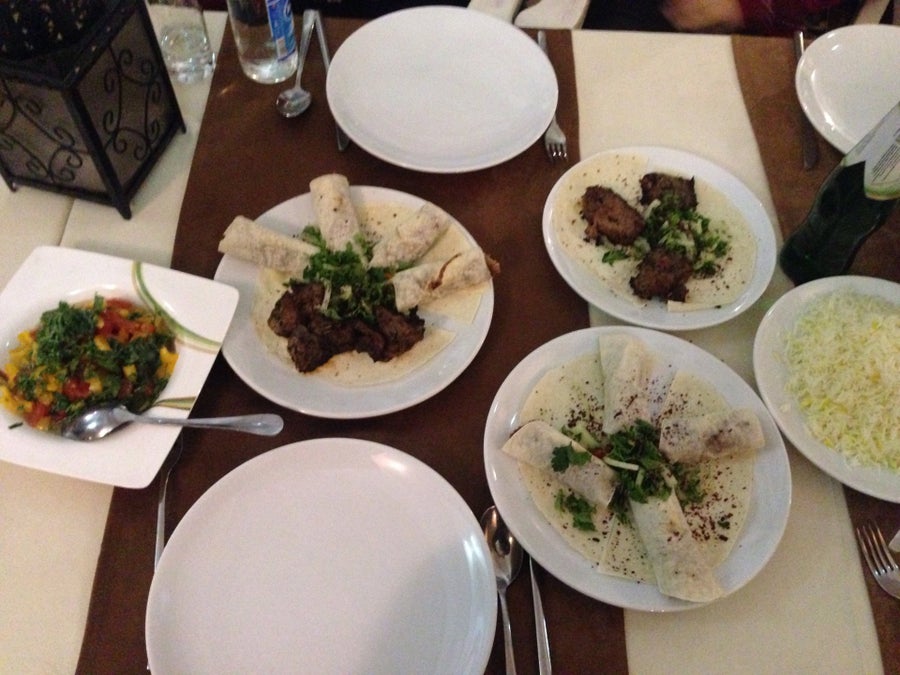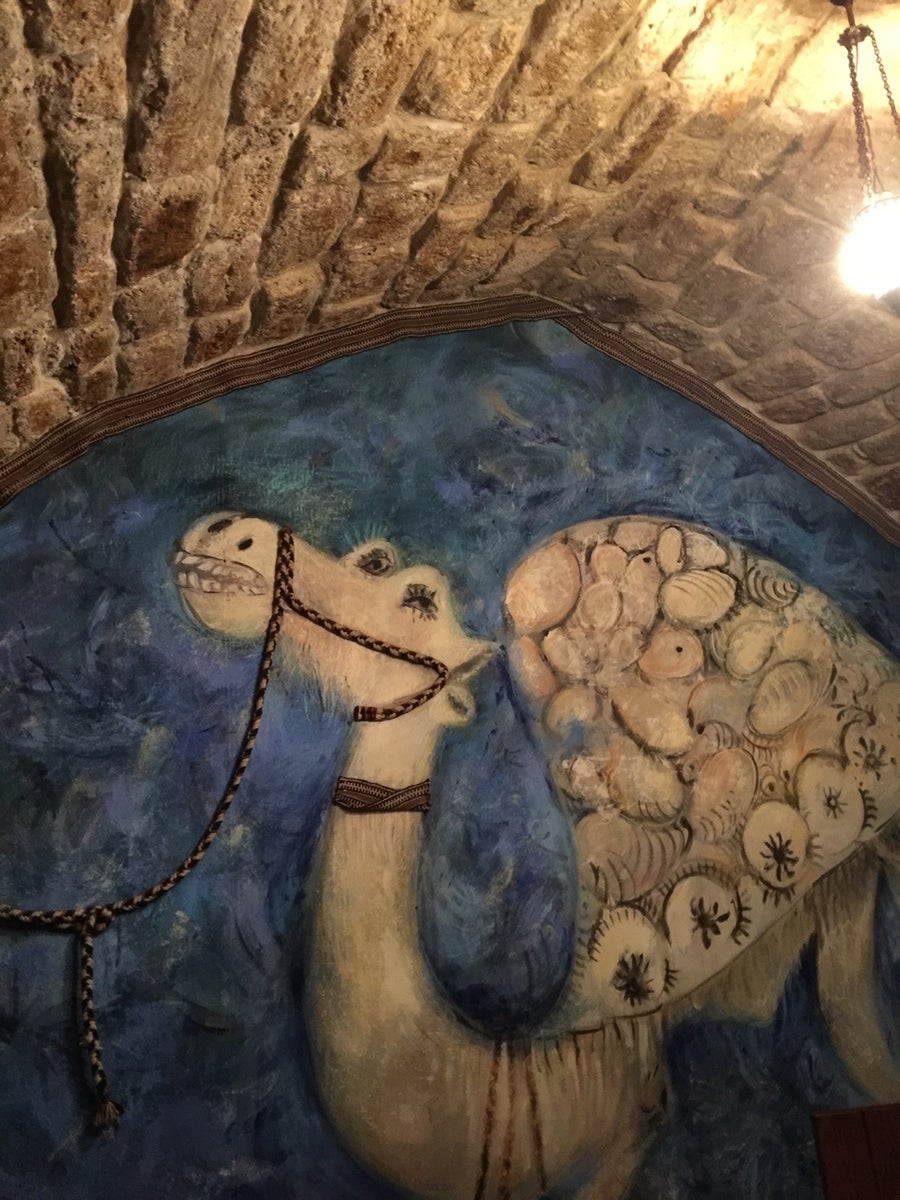 Reviews
Enrique Perosi

One of the best dinners I have had in years. Sturgeon sac with Savalan Cabernet Sauvignon-Merlot-Shiraz. Salad and cold yoghurt soup. Sublime! Friendly and helpful staff.

Reviewed on Mon, Aug 7, 2017 4:46 PM

Viktorija K

Fancy local interior with professional service. One of the best kutabs in Baku. Lulya kebab is juicy and full of flavour, but the portion is really tiny so order something else as well!:)

Reviewed on Fri, Sep 12, 2014 3:49 PM

Grace Ong

Bought lots of fridge magnet from one of the souvenirs shop here.. Good place to shop for souvenirs for friends!!

Reviewed on Sun, Mar 15, 2015 10:16 AM

Mahsa Alamdarlou

Peaceful place... You should try "Dusbere" as a traditional Azeri dish.. Really delicious

Reviewed on Thu, Oct 24, 2013 8:06 PM

Alexey Prusikov

Great restaurant :) wifi password was 06052012

Reviewed on Sun, Oct 7, 2012 4:31 PM

Irada Abasova

Pip dolma is amazing here :)

Reviewed on Tue, Sep 24, 2013 10:19 AM

Janik Ali

Reviewed on Sat, Sep 28, 2013 6:09 PM

Uma Iskenderzade

Samiy luchshiy oficiant - Emin) wifi password artgarden1331

Reviewed on Mon, Aug 27, 2012 2:06 PM

murat tayshi

very nice local restaurant with a perfect ambiance

Reviewed on Tue, Feb 1, 2011 8:44 PM

Karoline Riiser

Very nice atmosphere and great food

Reviewed on Wed, Sep 4, 2013 5:49 PM
is used to stop multi-sticky
Call Restaurant
(012) 492 13 31
Offers
No offers for this restaurant.
Reserve your table
This restaurant does not accept booking.