Domino`s Pizza
M. Mushfig Str. 9A (N.Narimanov monument)
The store features the new pizza theater design which allows flexibility for a number of elements otherwise unheard of when it comes to the "traditional" Domino's store. Customers are able to watch their pizza being prepared by one of our highly professional and dedicated Pizza Makers.
Domino's Pizza offers customers a full menu to choose from, including four types of pizza crust (Hand Tossed Classic, Thin, Thinnest, and Duplex), Domino's American Classic Pizza's, Favorite Pizza's, Specialty Azeri Pizza's, Stuffed Cheesy Bread, Sausage Bread Roll, Parmesan Bread Bites, Chicken Wings, Boneless Chicken, Potato Wedges, Salads, Chocolate Lava Cakes, Milla Ice cream and Coca-Cola® products.
More About Domino`s Pizza
Payments Accepted
Cash, Card
Cuisines
Fast Food, American
Highlights
Fast Food Restaurant
Features
Family Friendly, Street Parking, Kids Friendly, Take Away, Late Night Eating, Brunch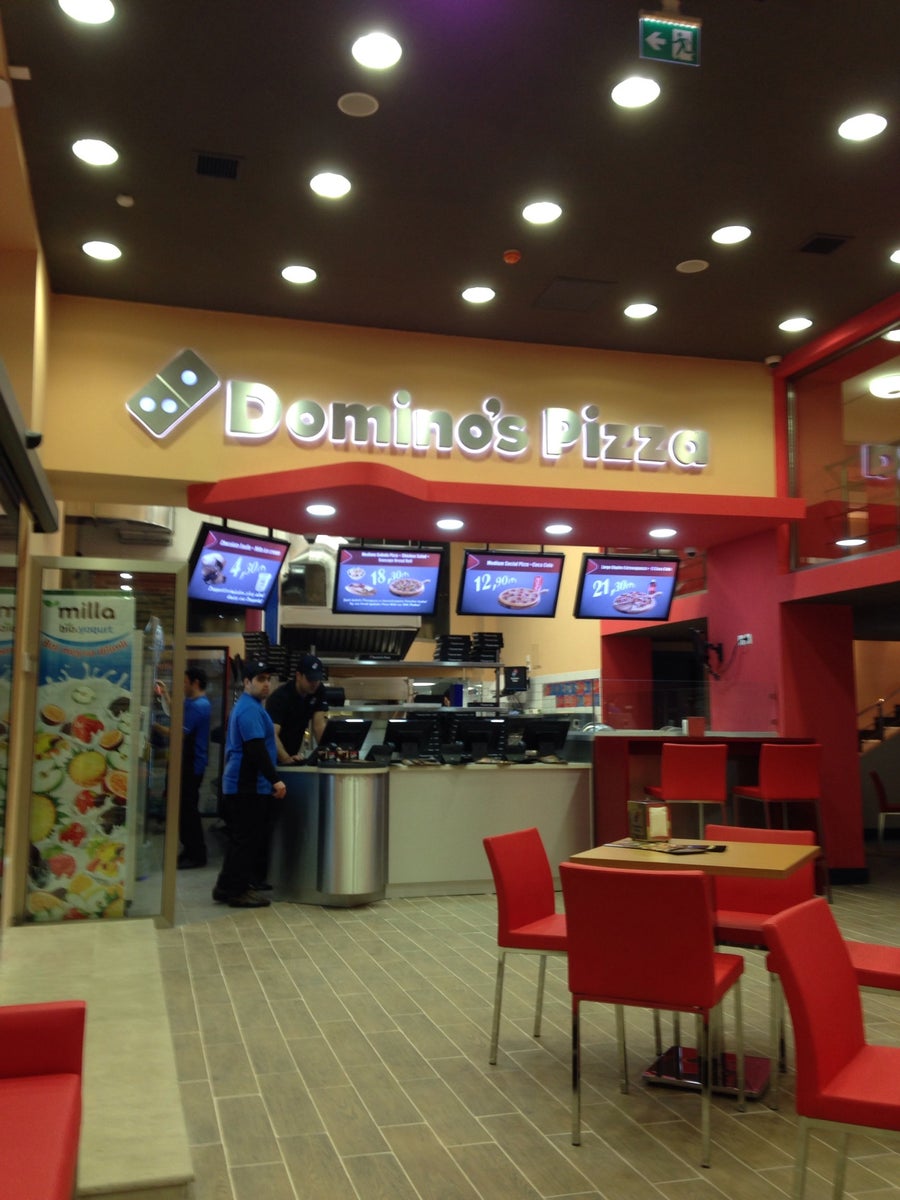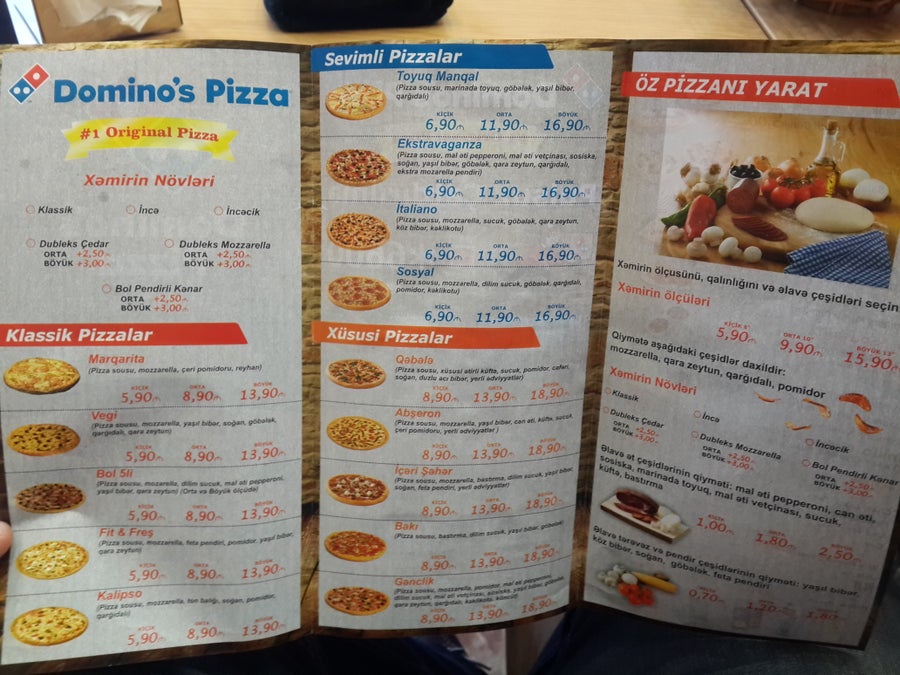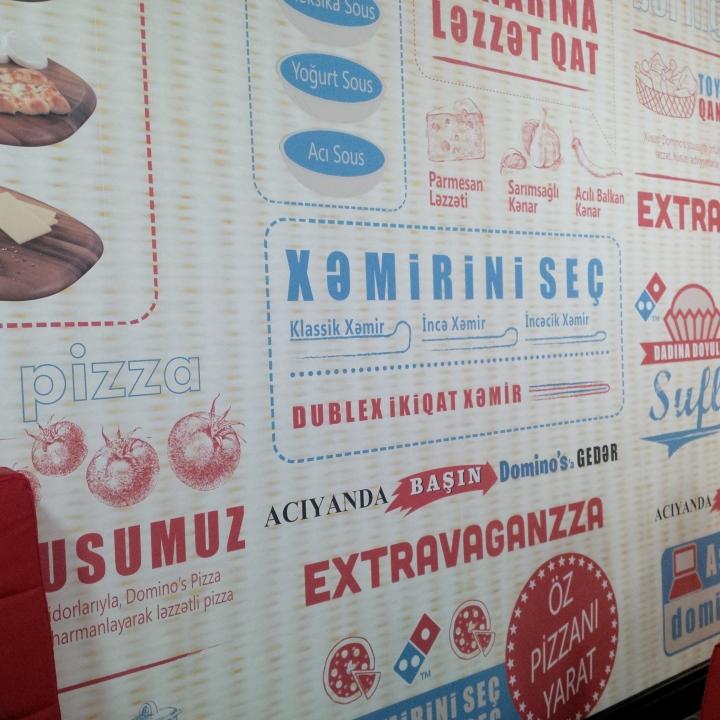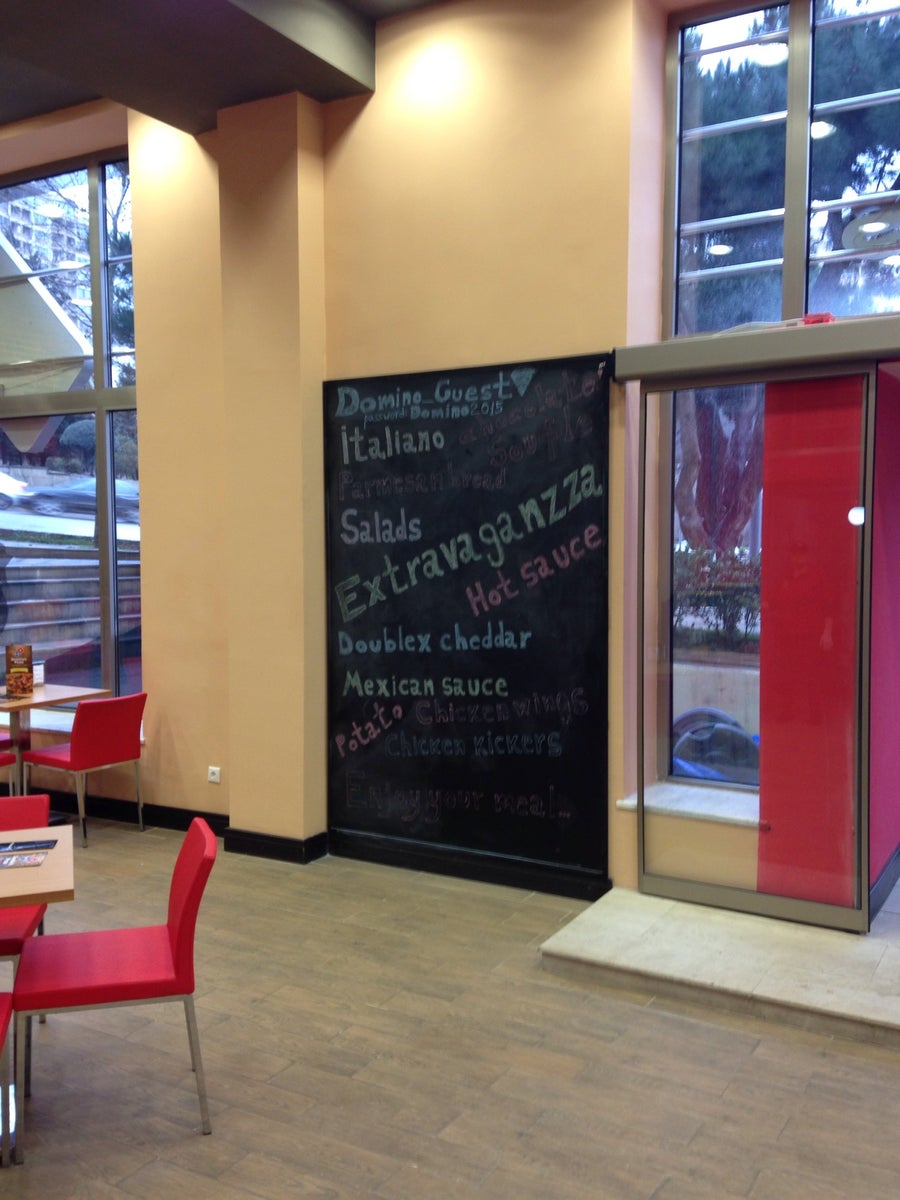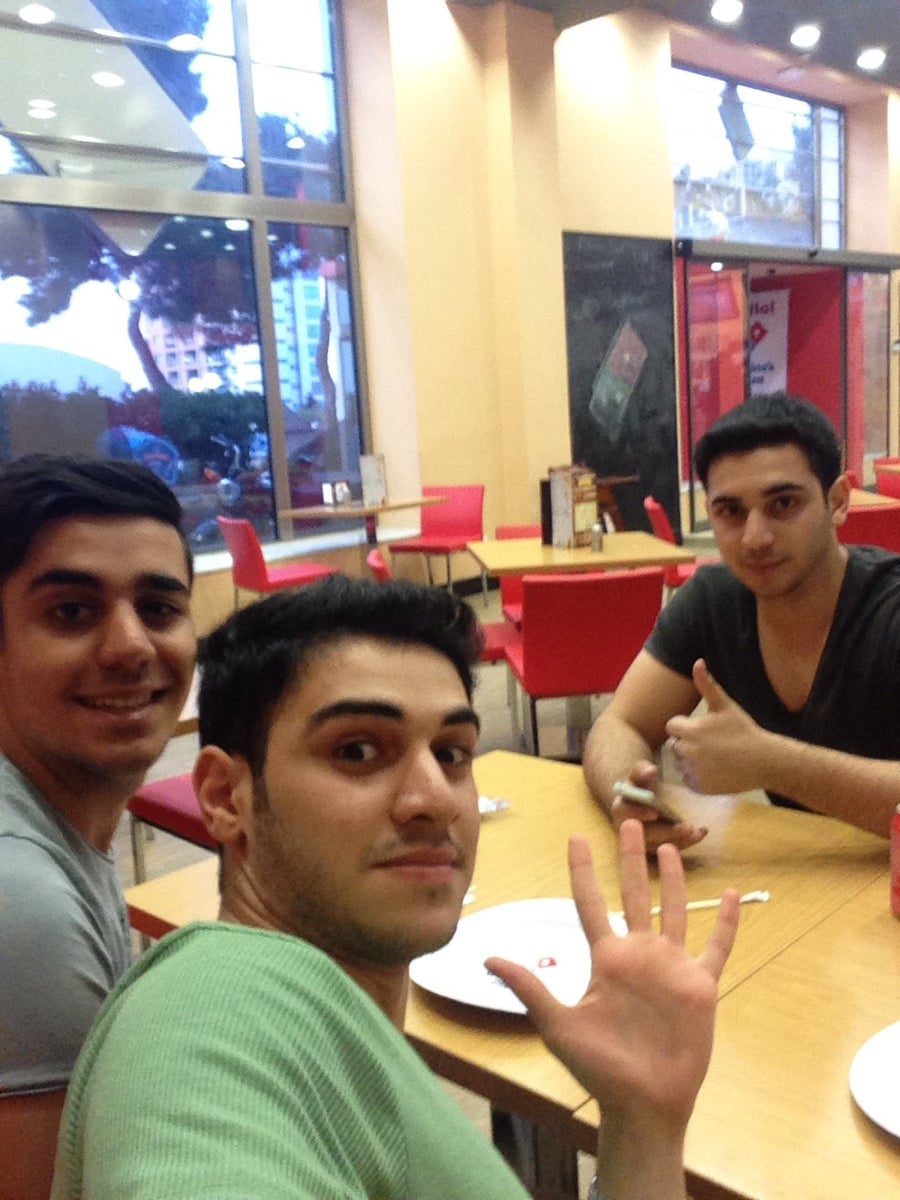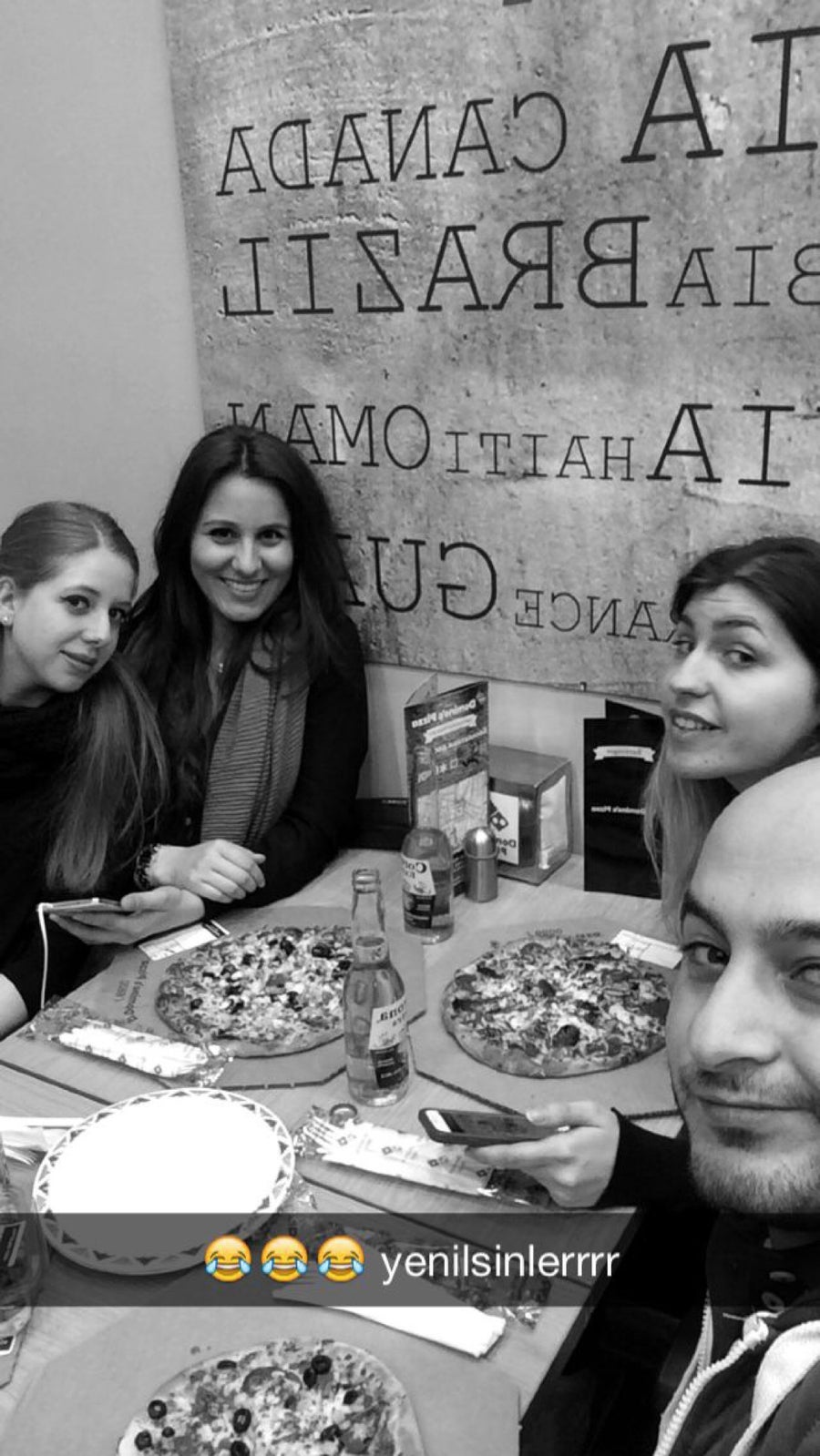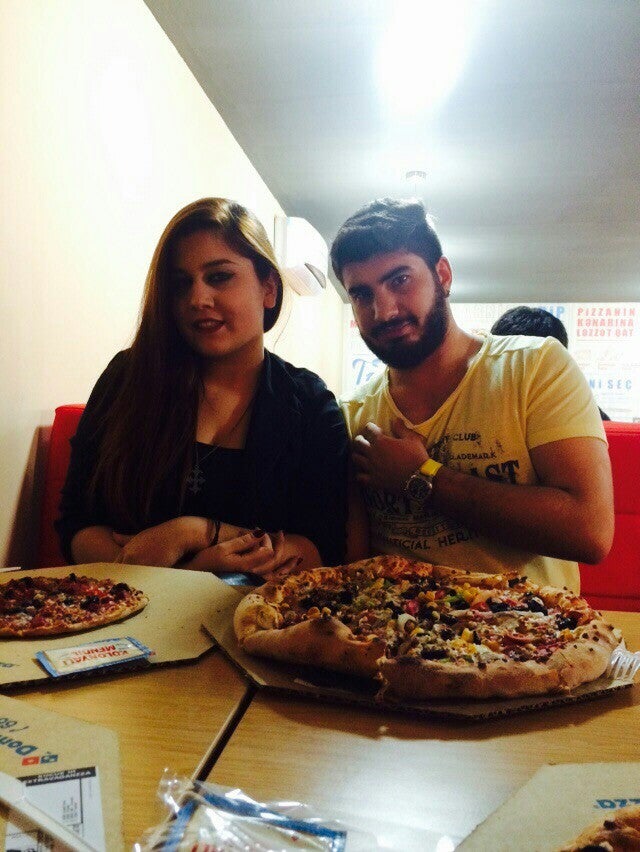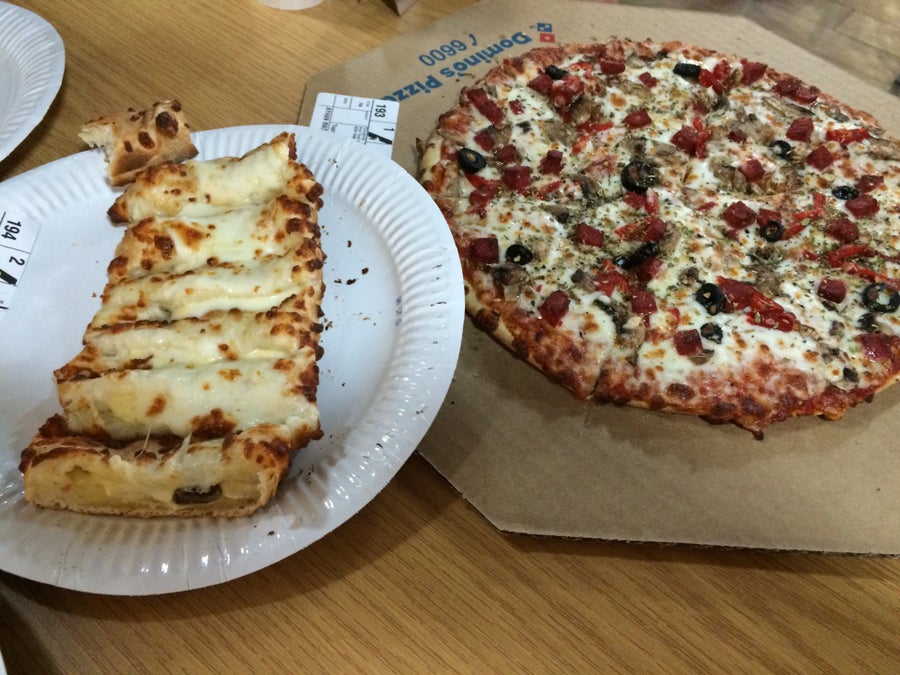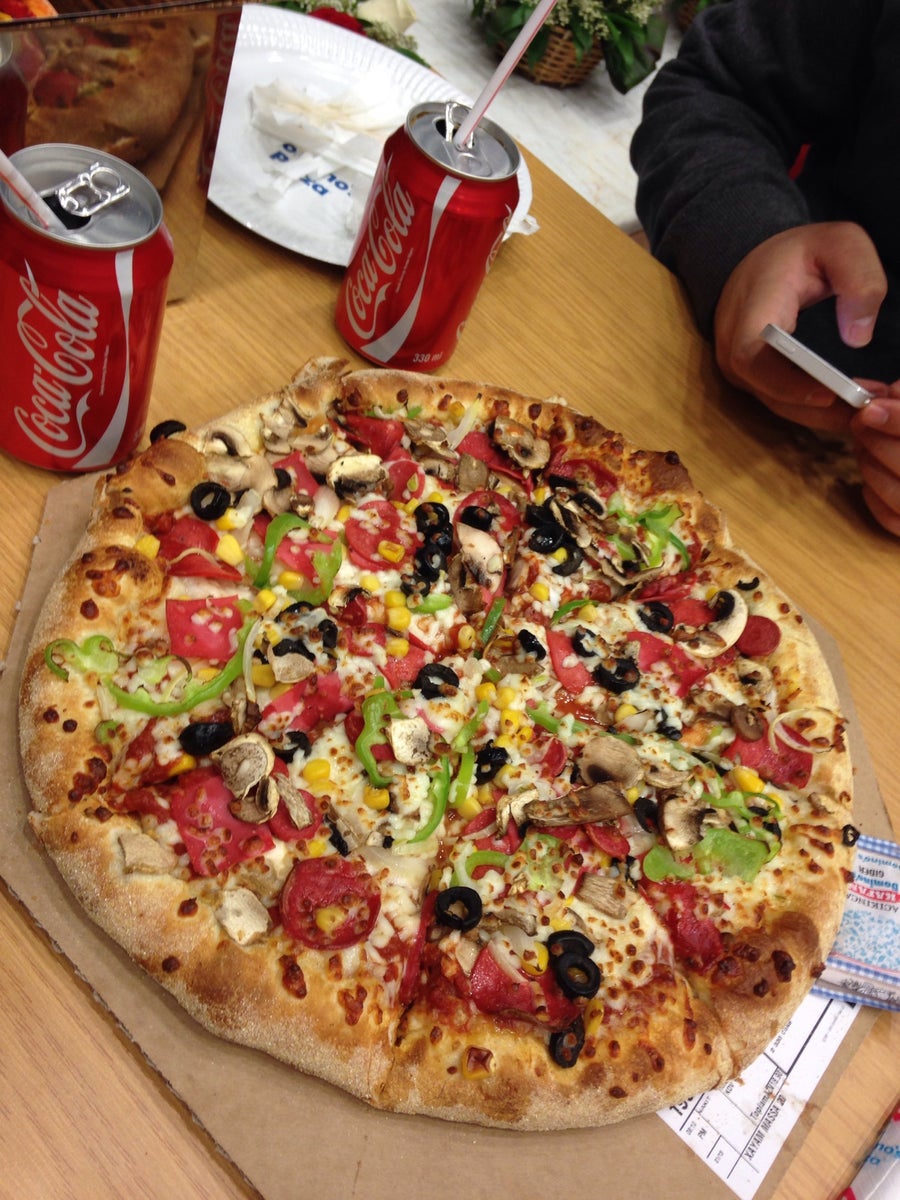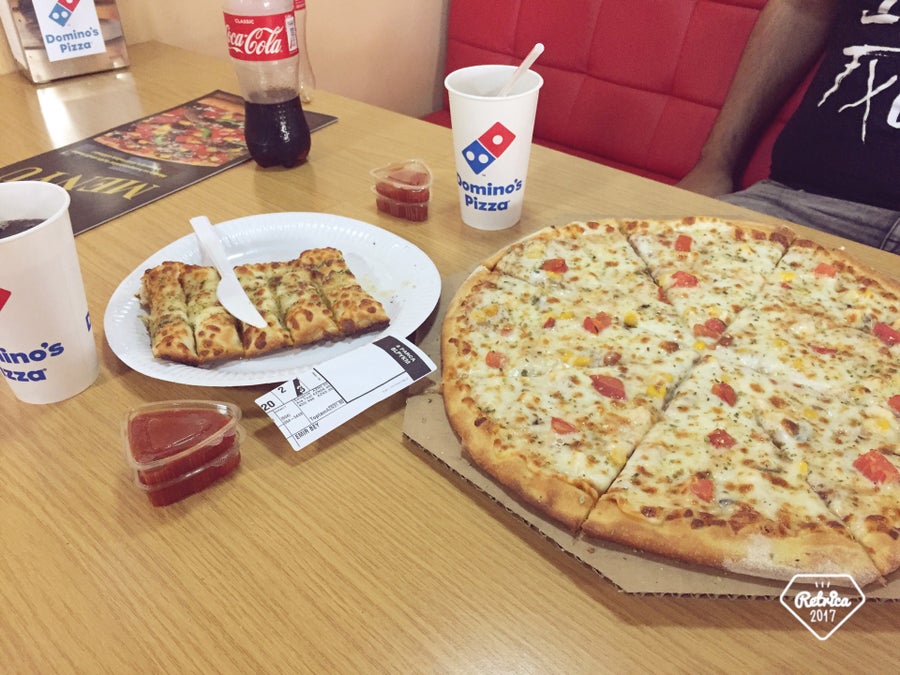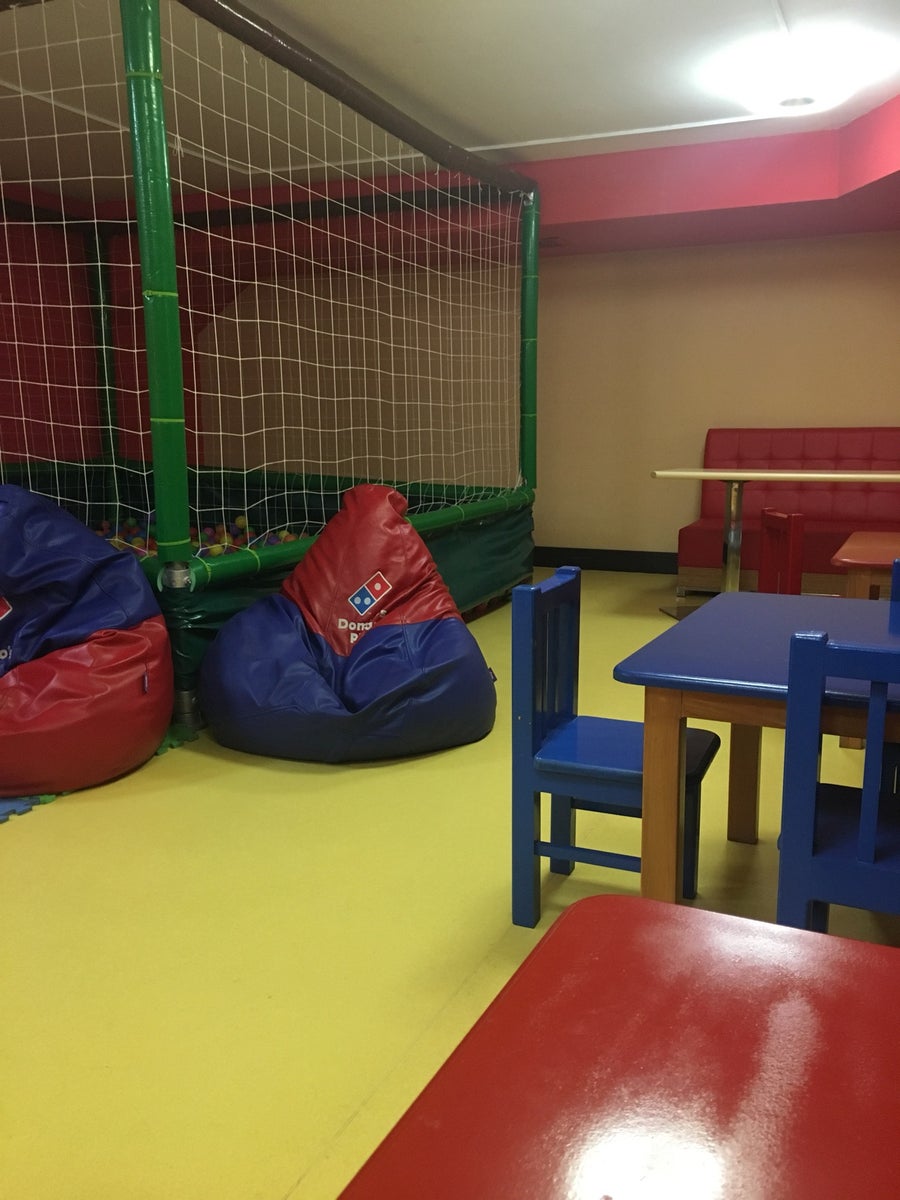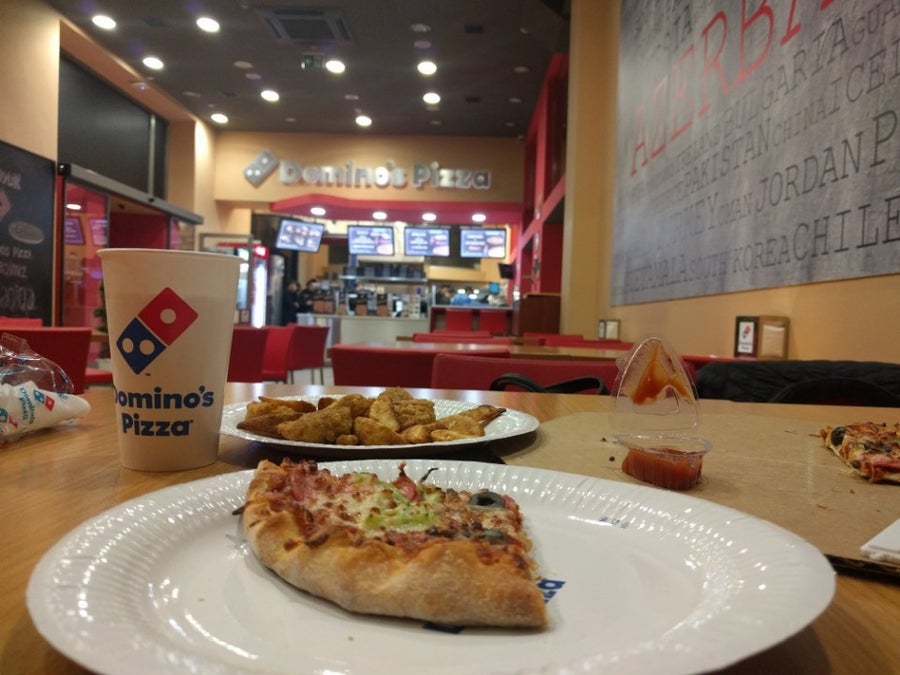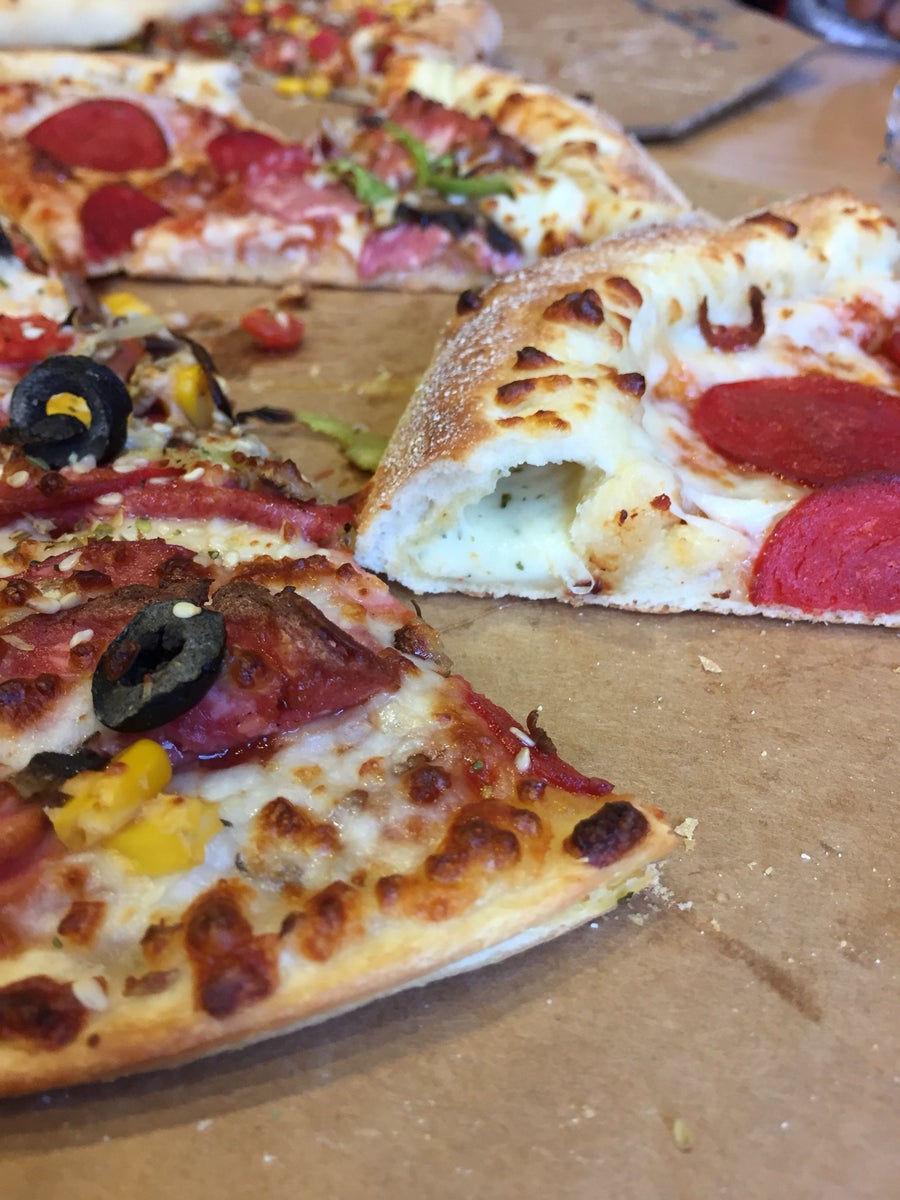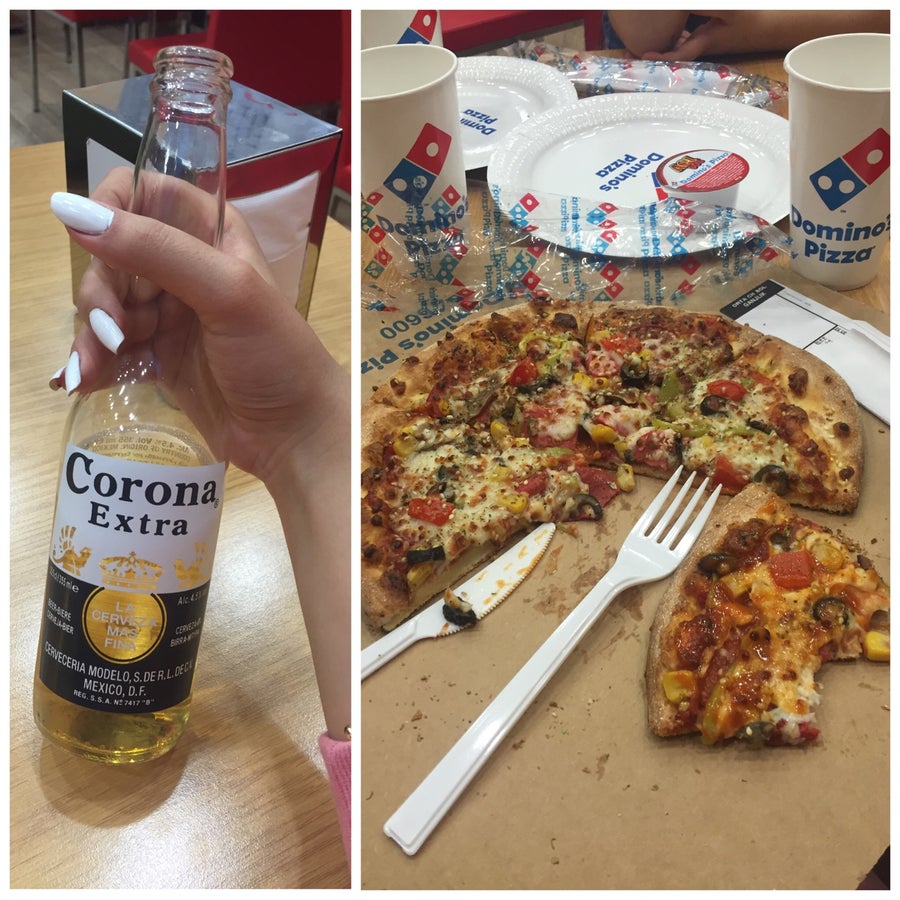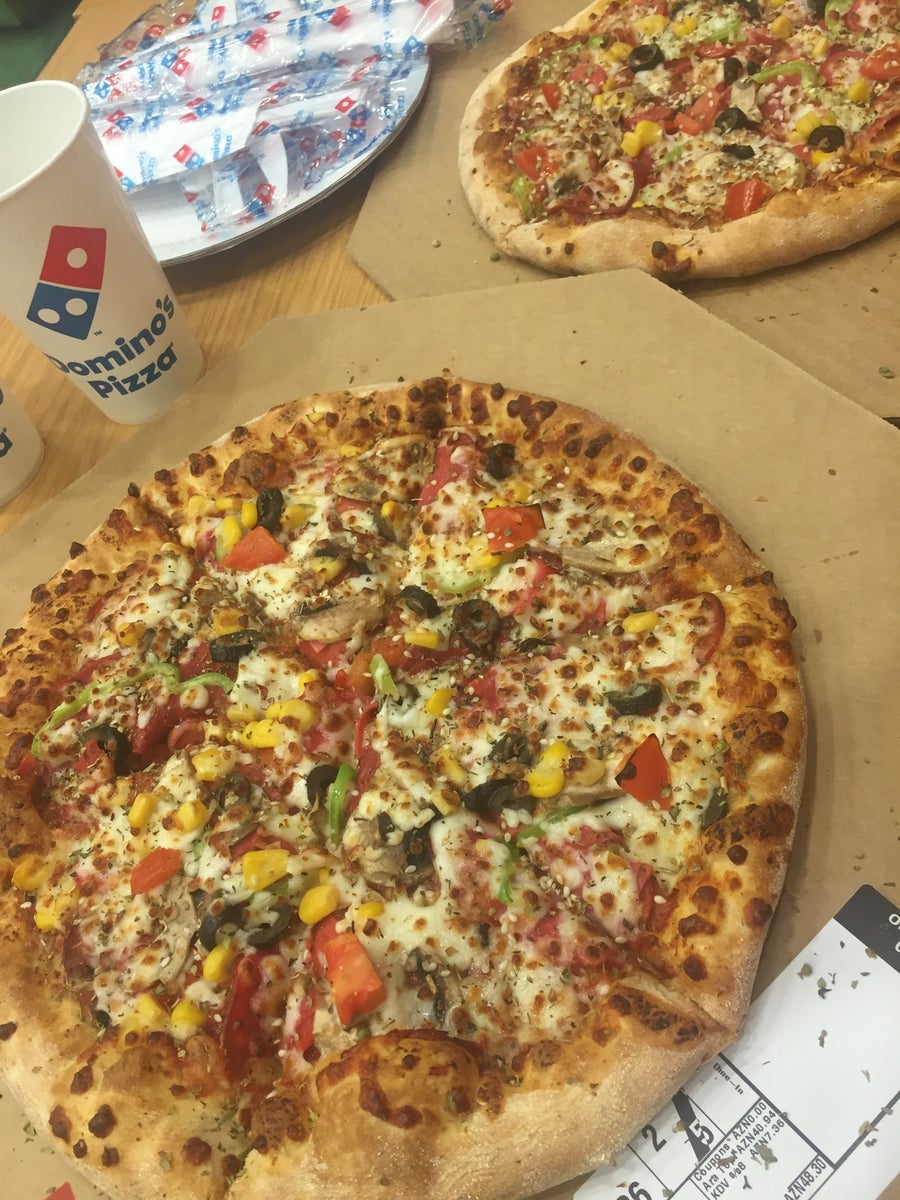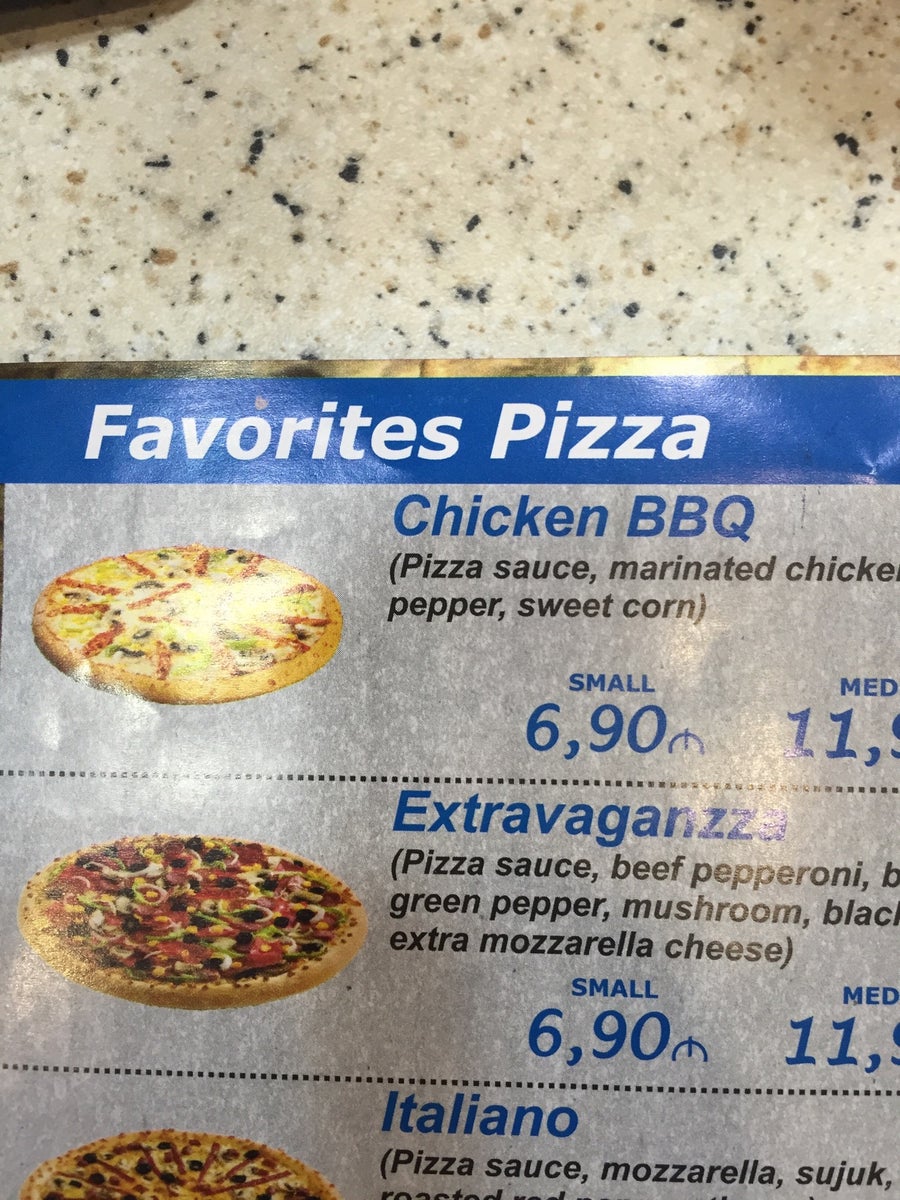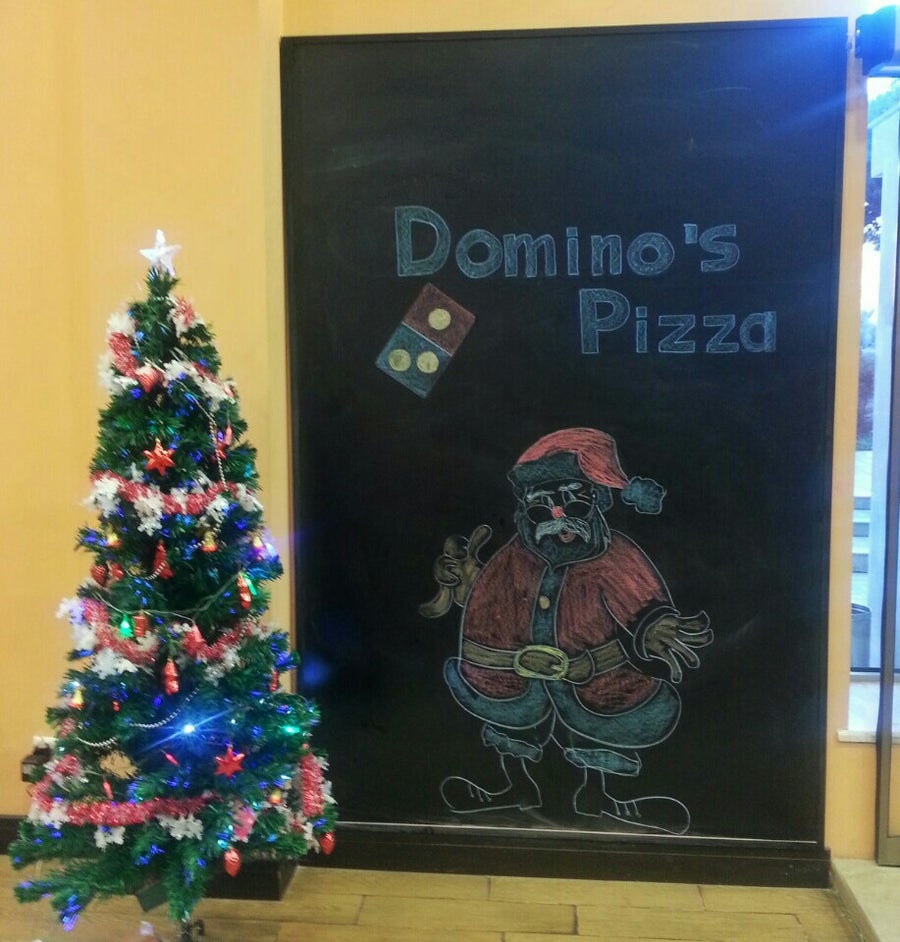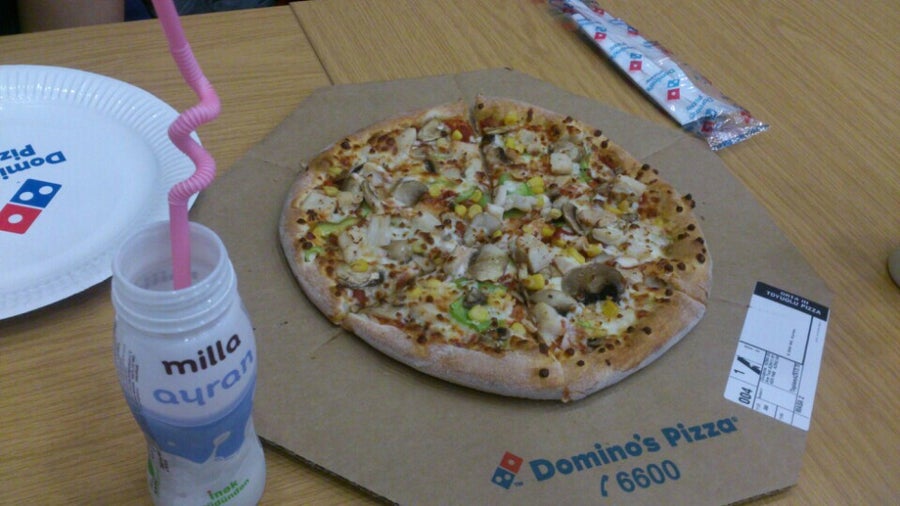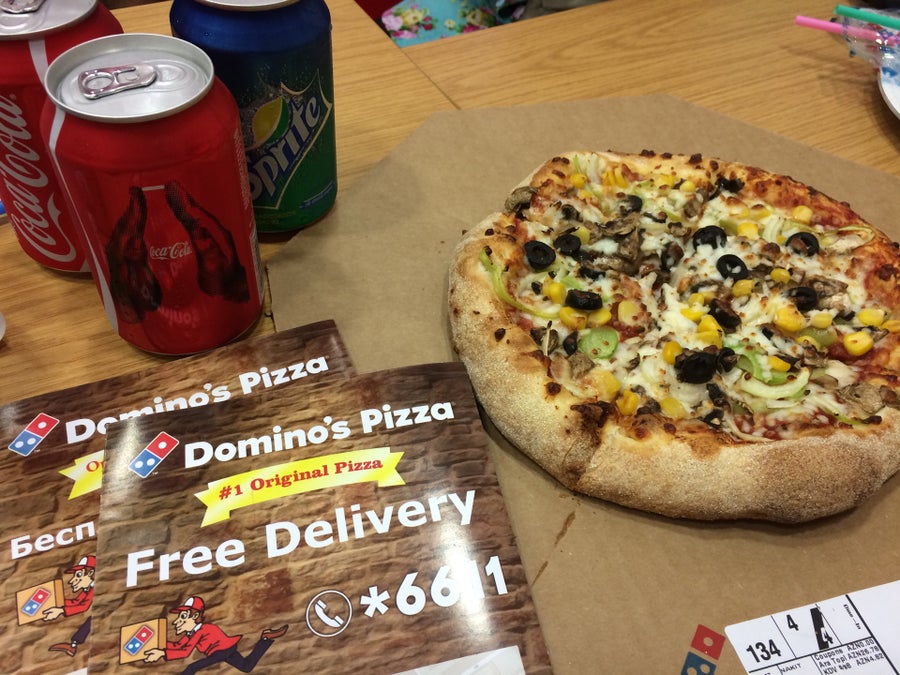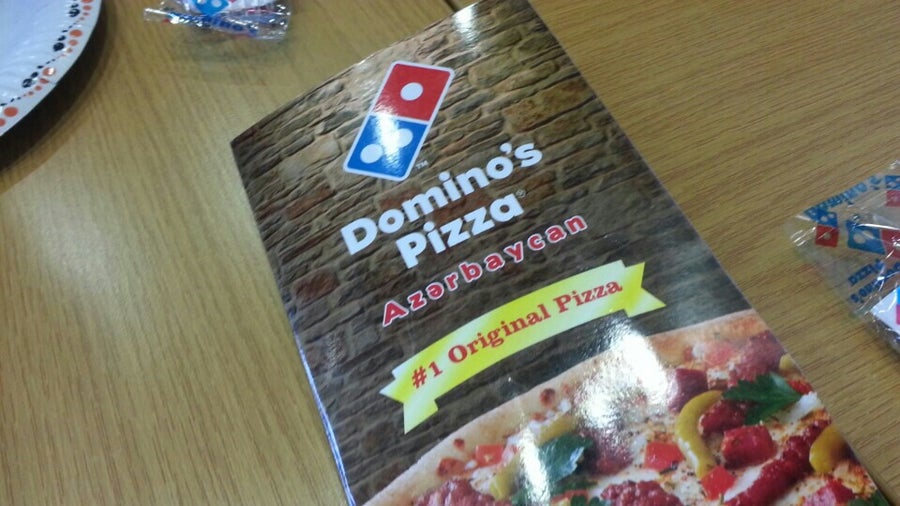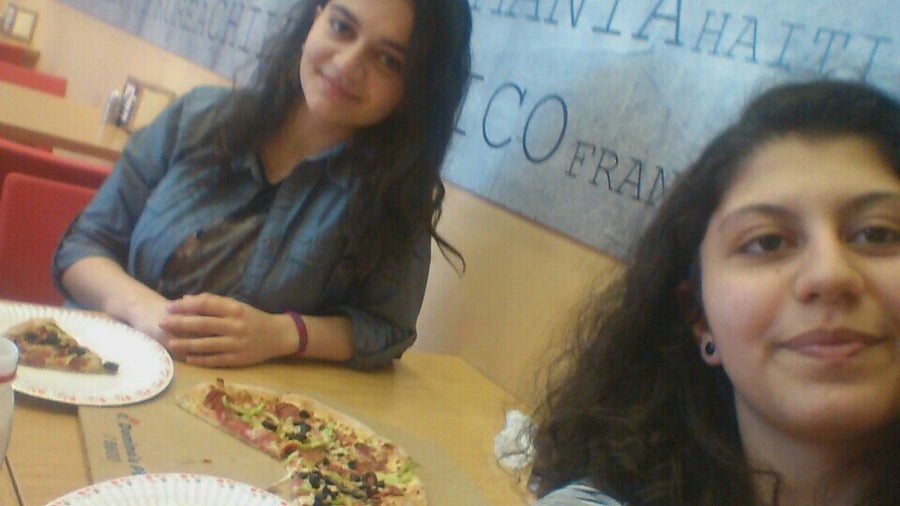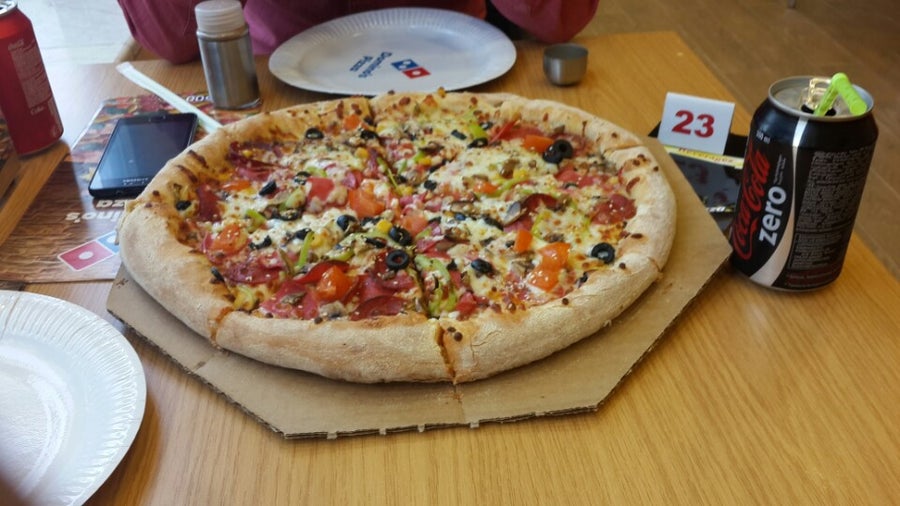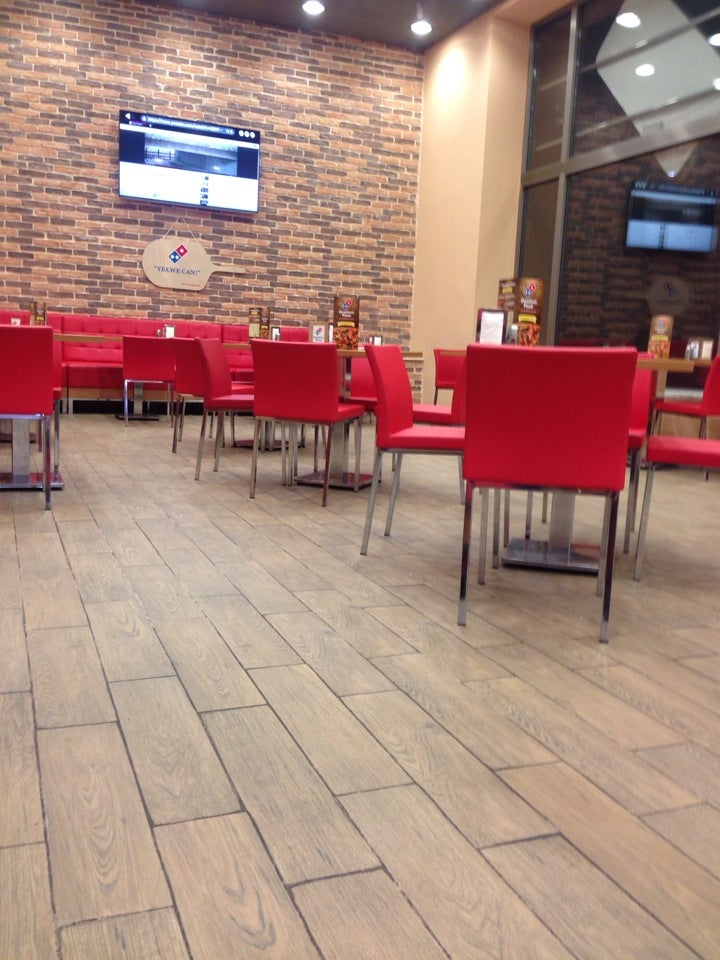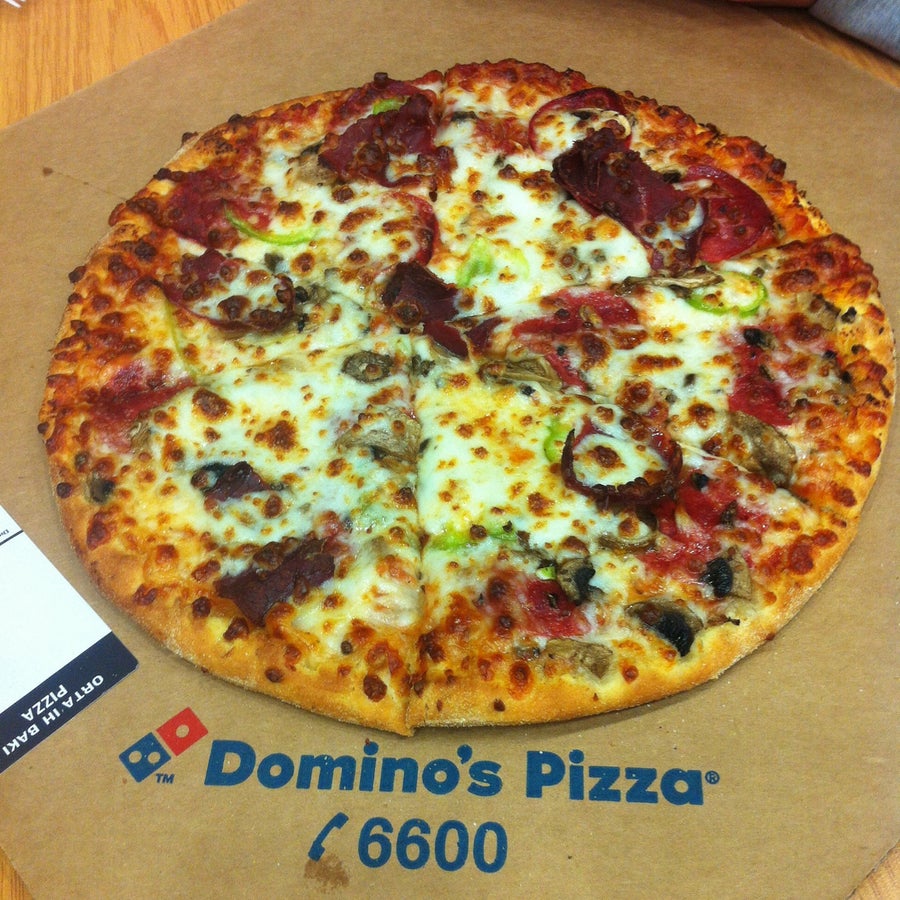 Reviews
Kamil Damirov

They simply cheat you here!! We ordered chicken bbq for 6.9manat but we end up paying 8.9 manat. What the hell is wrong? Shame on you Dominos..

Reviewed on Mon, Jan 4, 2016 7:46 PM

Rauf Mardiyev

My first and probably last visit. Waiting for pizza for more than hour.

Reviewed on Tue, Jan 20, 2015 3:48 PM

Misun Thompson

Not the taste I expected..must be Baku style.

Reviewed on Tue, Aug 18, 2015 5:12 AM

Tural Ahmedov

Pizzalari harika. Turkiyedekinin ayniso. Fiyatlari ucuz titmak icon posiyonlari kucultmus ve malzemeleri cok az koymuslar.

Reviewed on Tue, Jan 20, 2015 1:09 PM

Fatih AKIN

Özlemiştik ;) Bide eve servis olayını çözebilirlerse şahane!

Reviewed on Tue, Mar 10, 2015 7:28 AM

Fermanz (BARIŞ)

Yeri biraz ters ama dominos işte bakude en iyi pizza

Reviewed on Sun, Aug 16, 2015 10:08 PM

Mushfiq Siyahoglu

Rebyata xeyirli olsun!! Amma çatışmamazlıqlarınız çoxdur... Müştərilərə çek verilmir. Televizorda mahnının səsi çox yüksəkdir.Sifariş hazır olandan sonra ofisantlar əllərində pizza müştərisini axtarır

Reviewed on Tue, Jan 13, 2015 9:46 AM

Orkhan Kerimov

Reviewed on Fri, Jan 2, 2015 7:07 PM

Elxan Ismayilzade

Yeni sendvicler gelecek)))

Reviewed on Sun, Jul 26, 2015 8:30 AM

Melahet Adilova

Ne pizzasini ne mekanı sevmedim. Pizza ucun fazla baharatlı ve ince söylememize rağmen ince değildi hamuru ((

Reviewed on Sat, Sep 26, 2015 6:43 AM
is used to stop multi-sticky
Offers
No offers for this restaurant.
Reserve your table
This restaurant does not accept booking.