Elvet Steakhouse
Hasanoglu Kucesi No: 6, Nerimanov
One of the best steakhouse in Baku with amazing food and great ambience.
More About Elvet Steakhouse
Payments Accepted
Cash, Card
Cuisines
Turkish, European, Barbeque, Steakhouse
Known for
Steak and Baklava
Features
Family Friendly, Night life, Kids Friendly, Wheelchair Accessible, Good For Groups, Waiter Service, Highchairs Available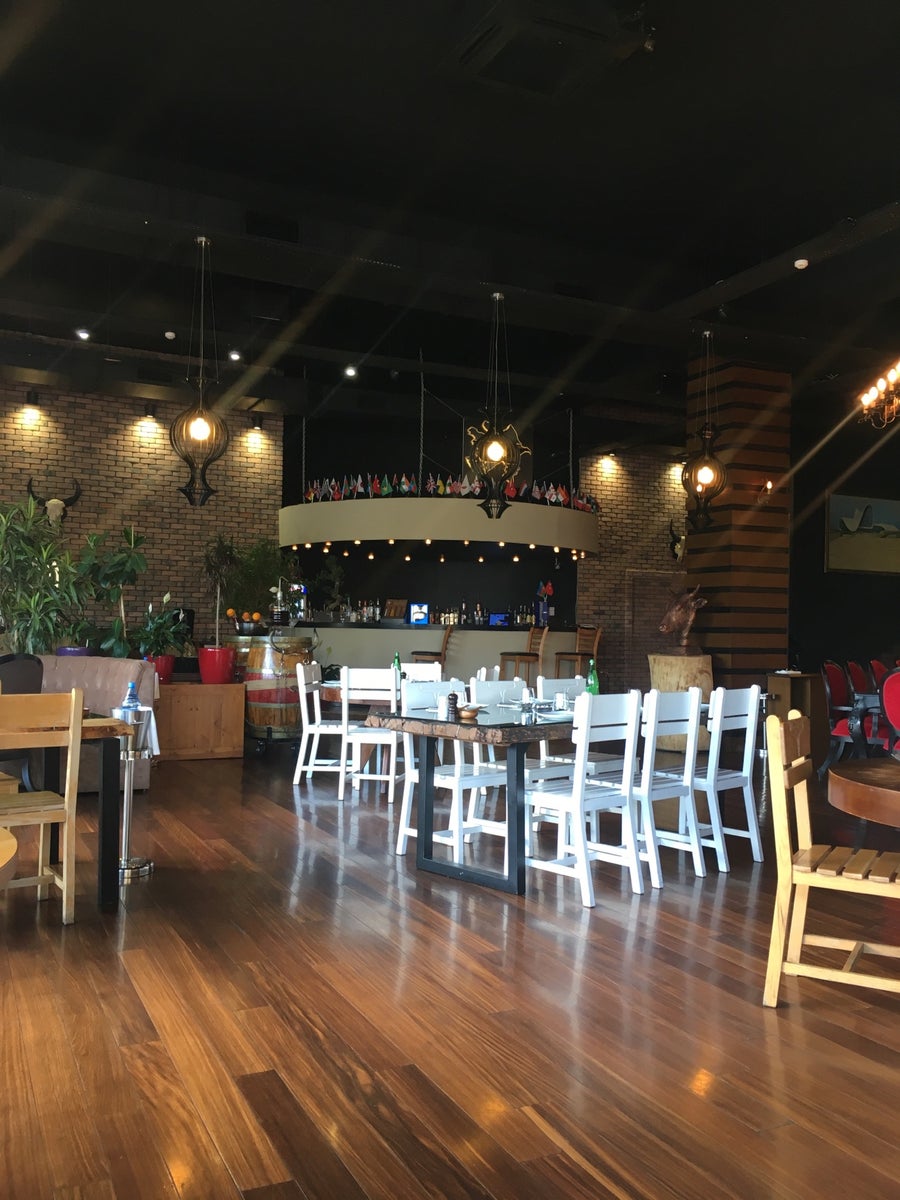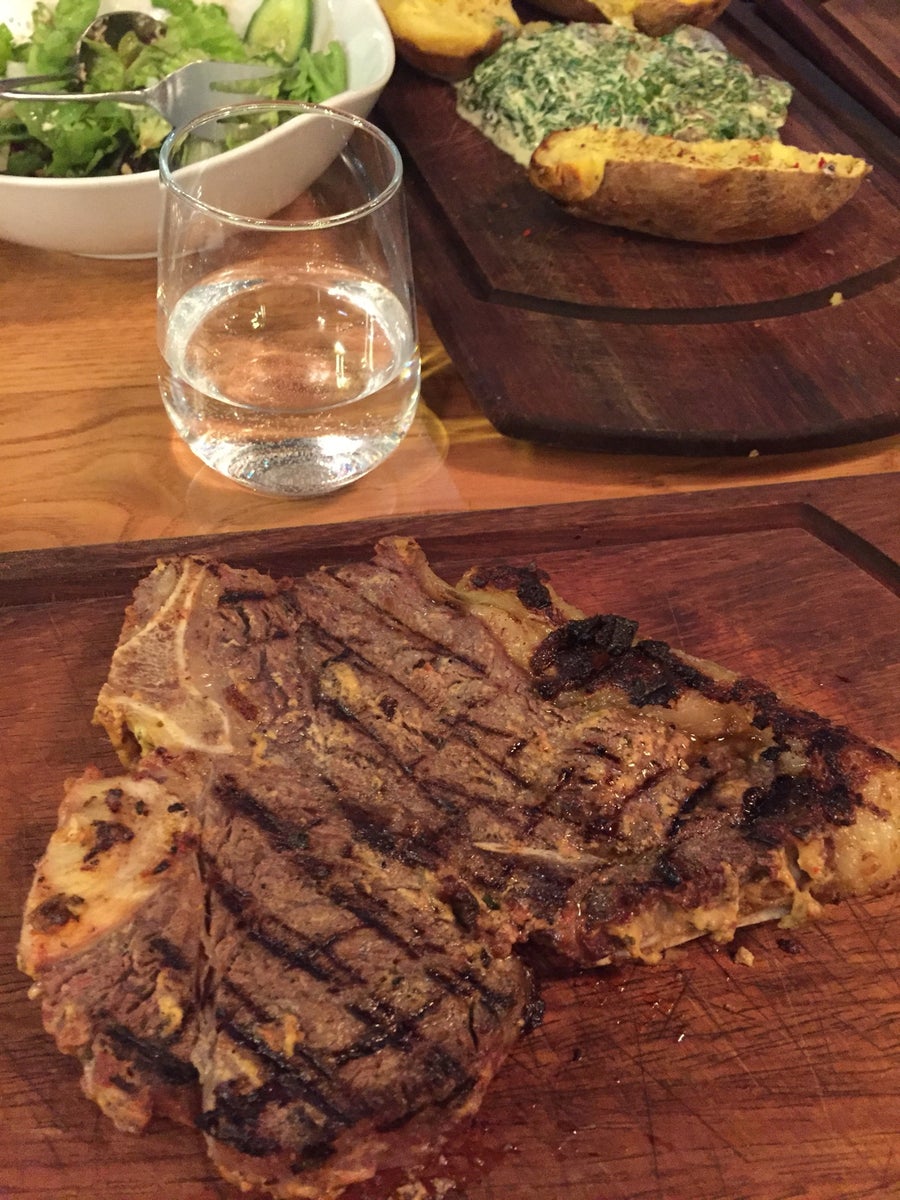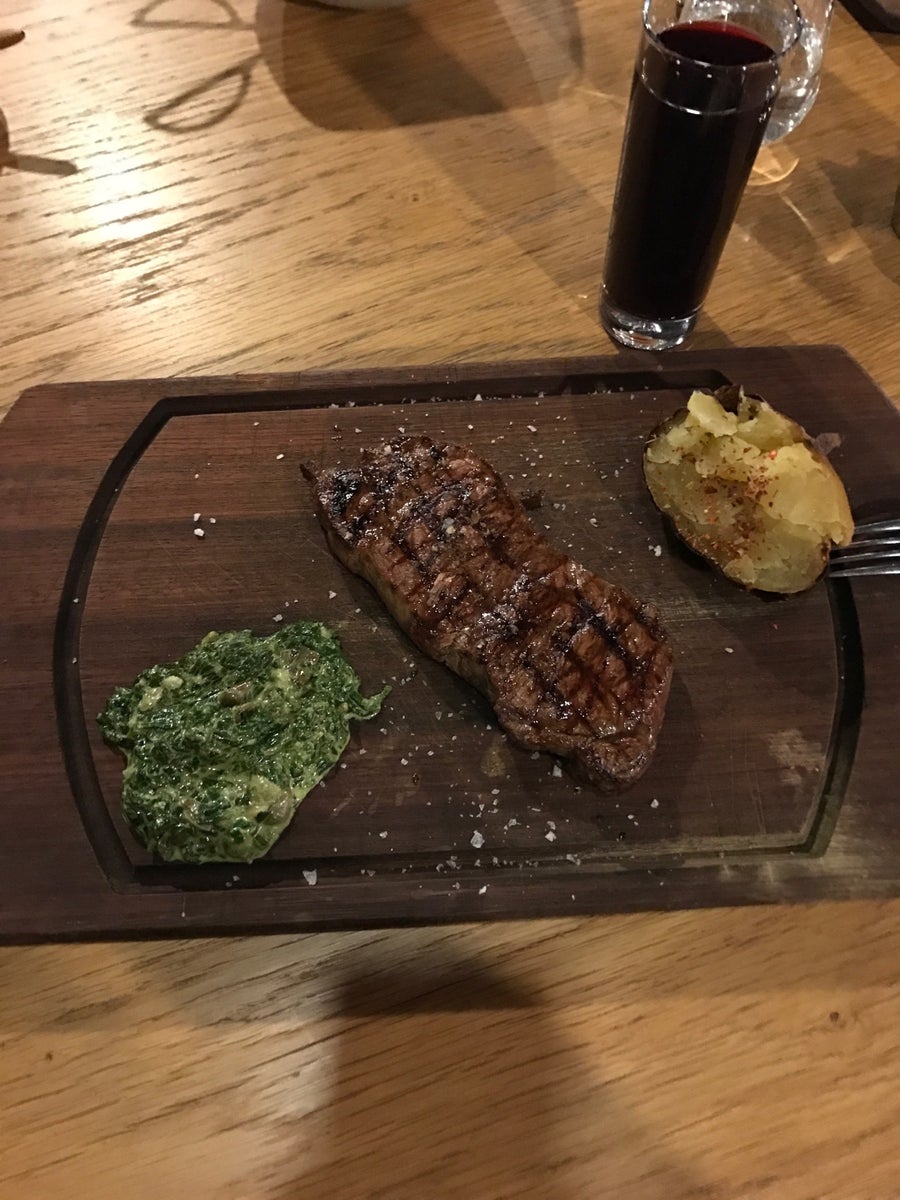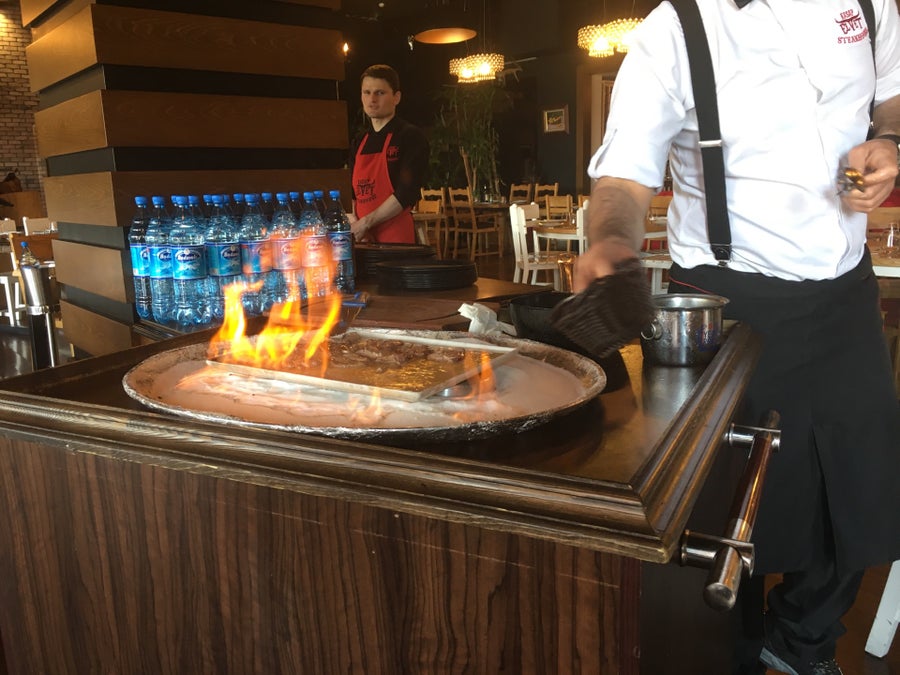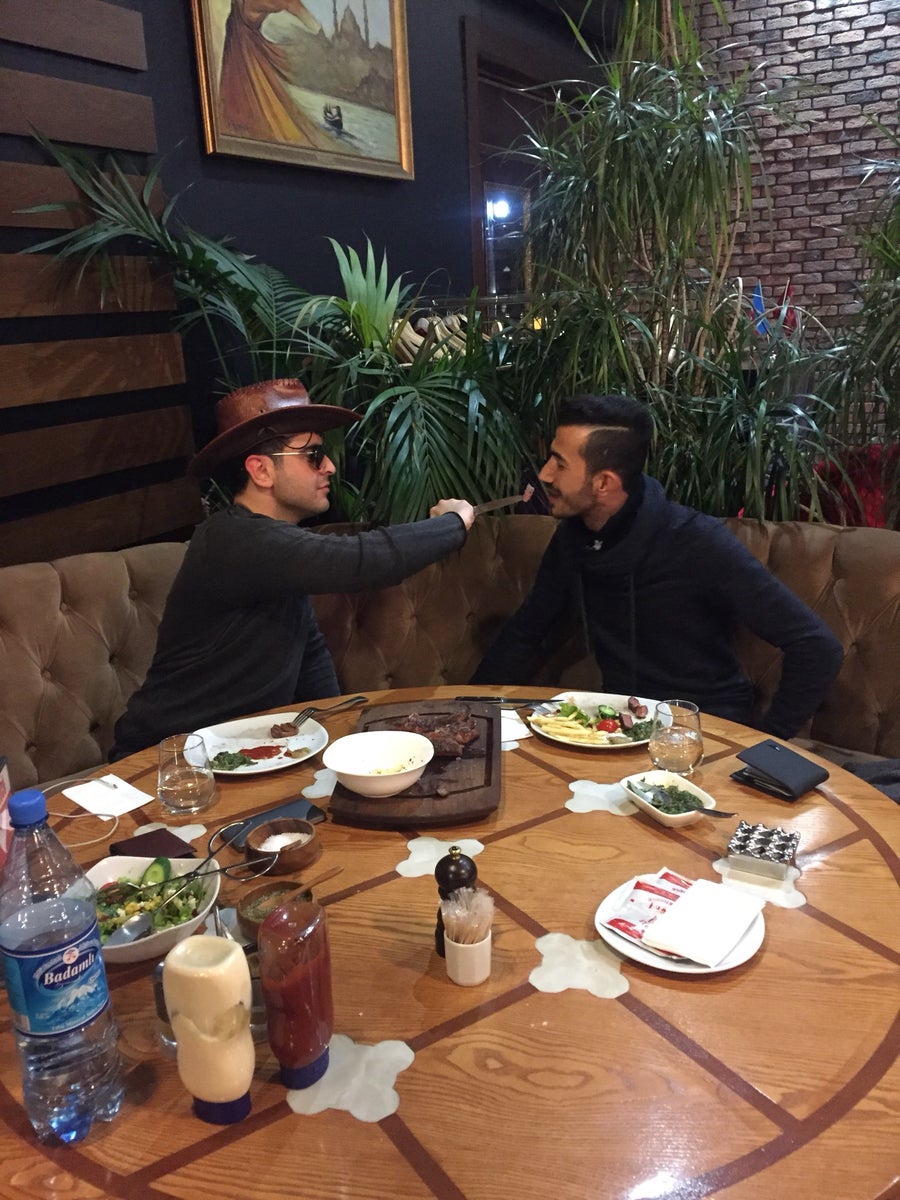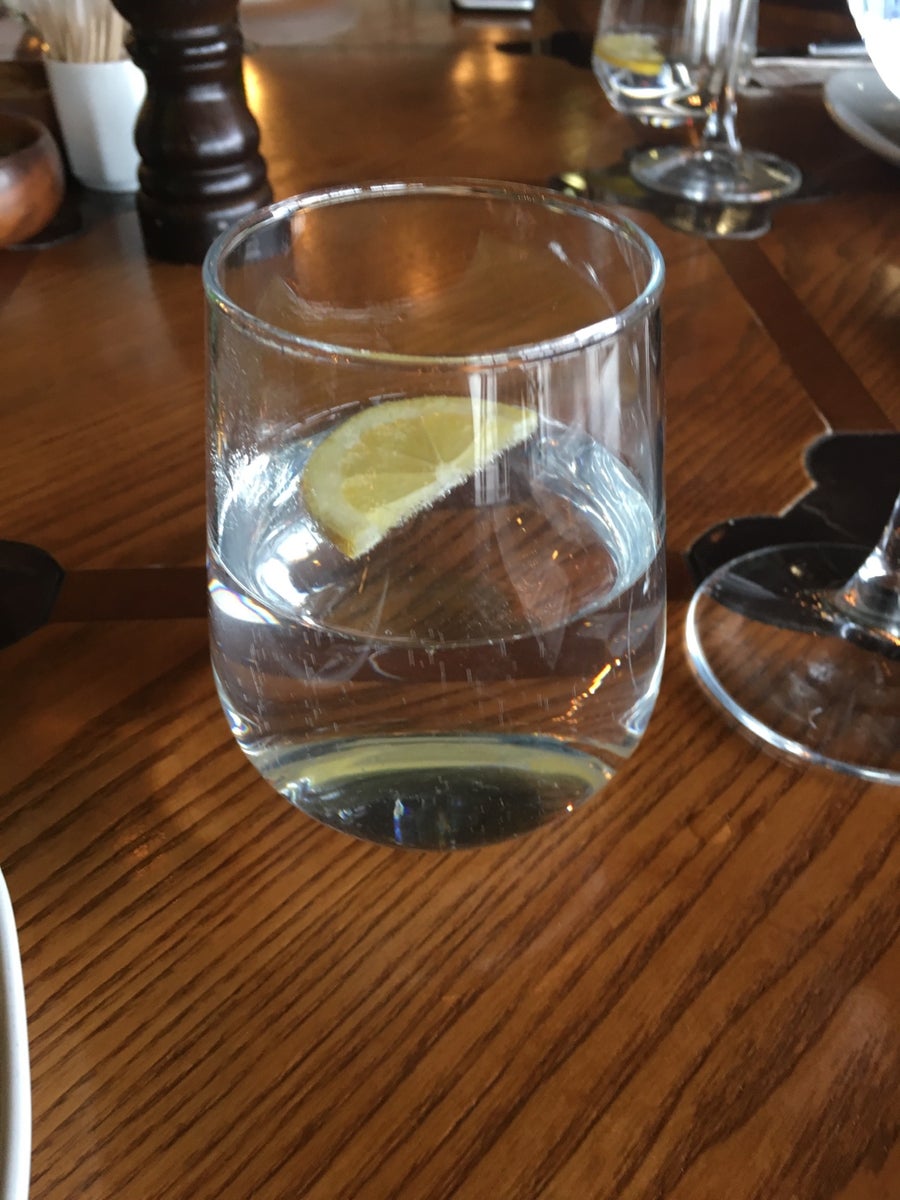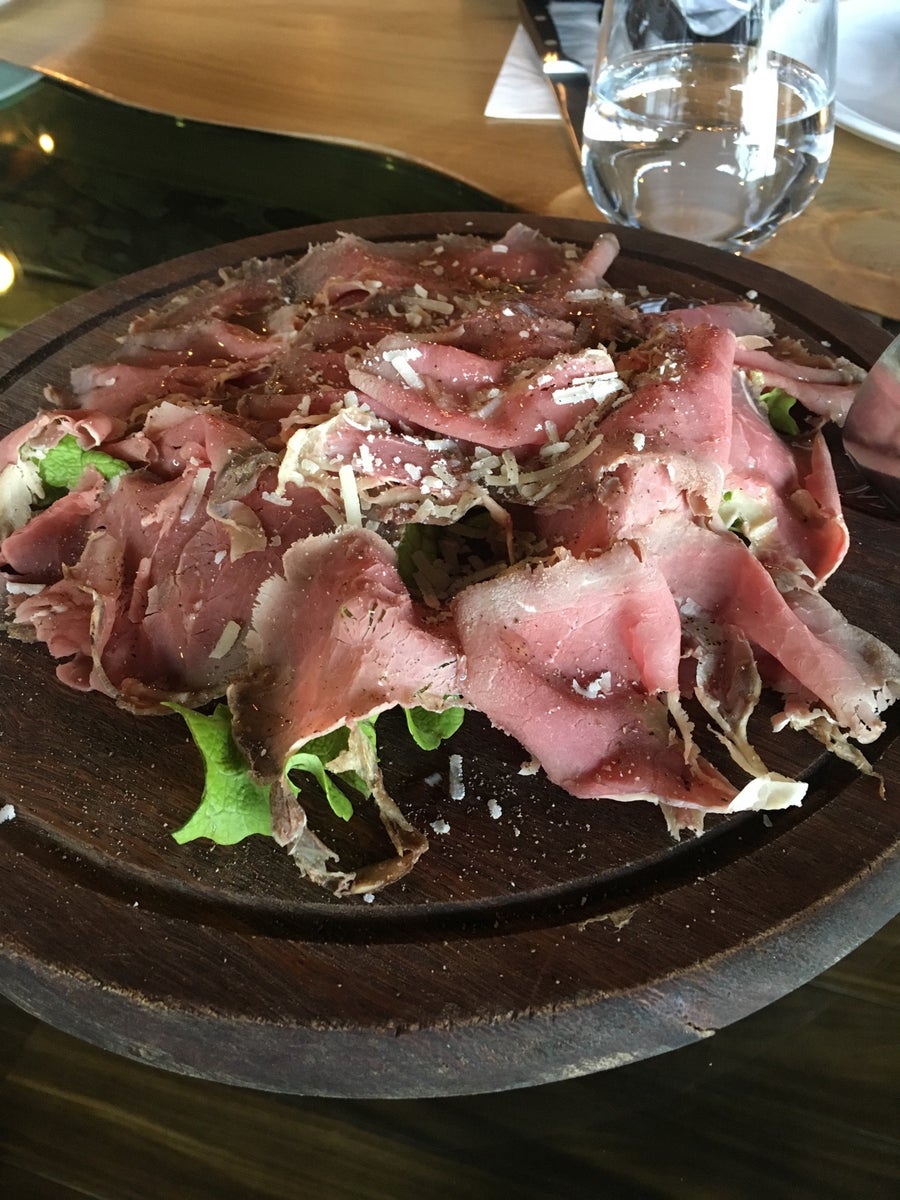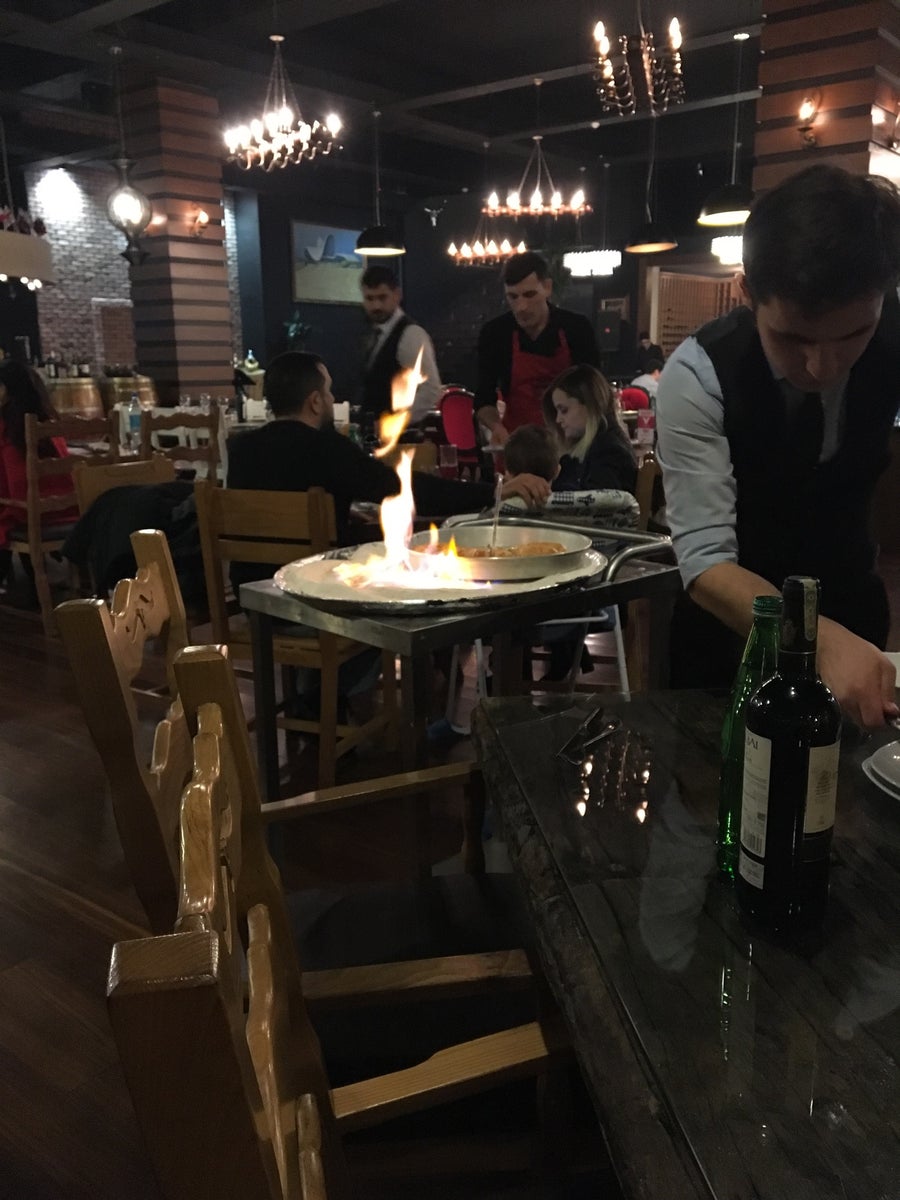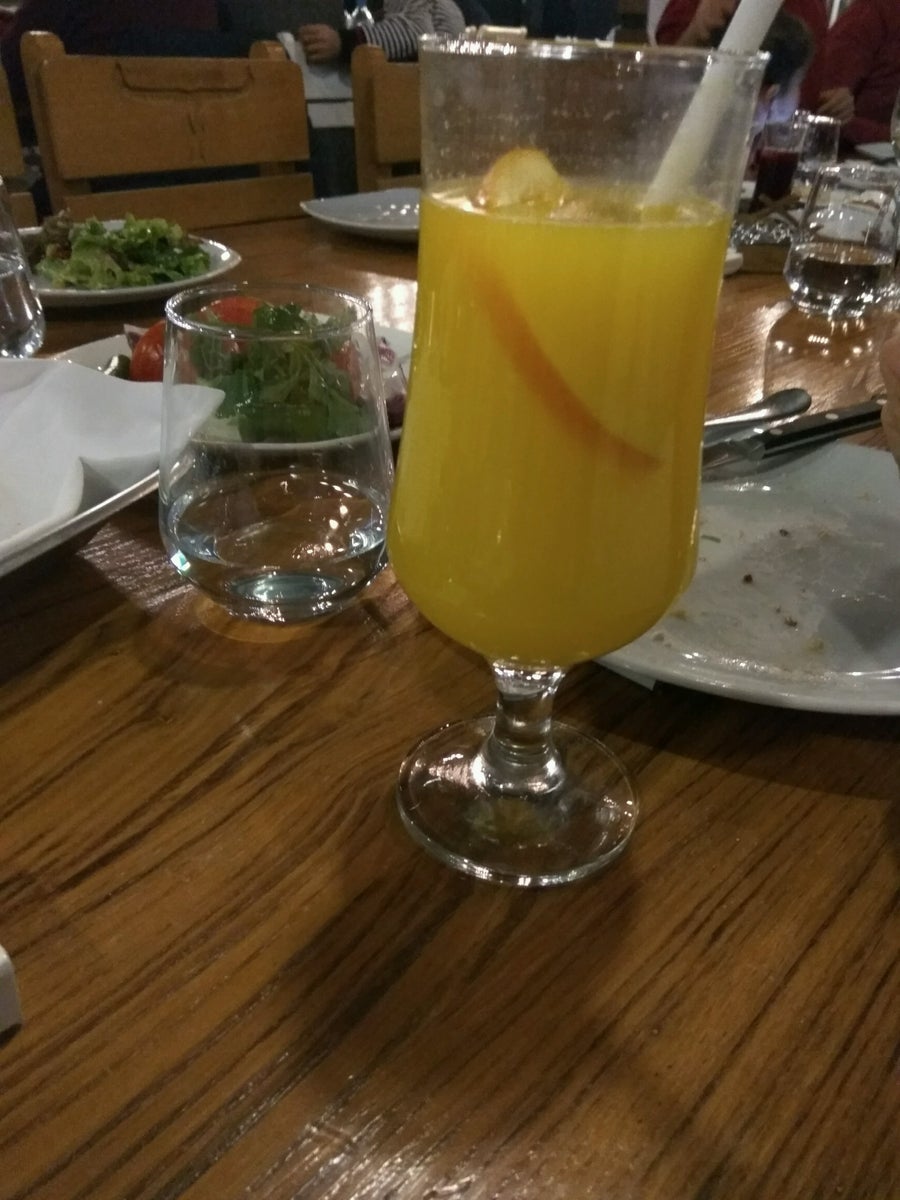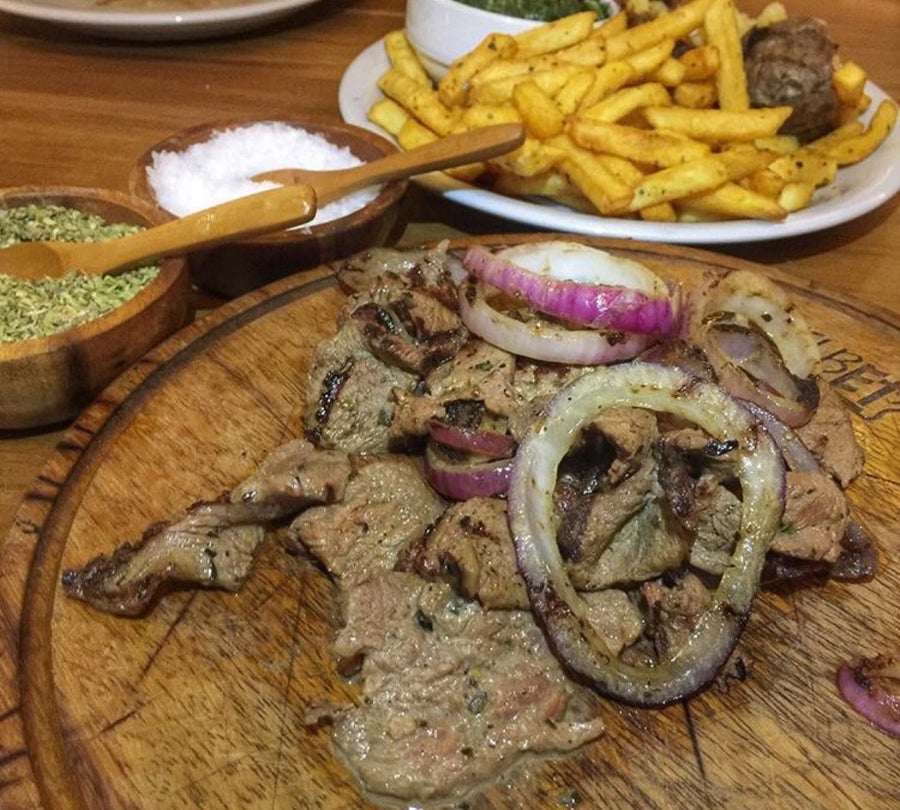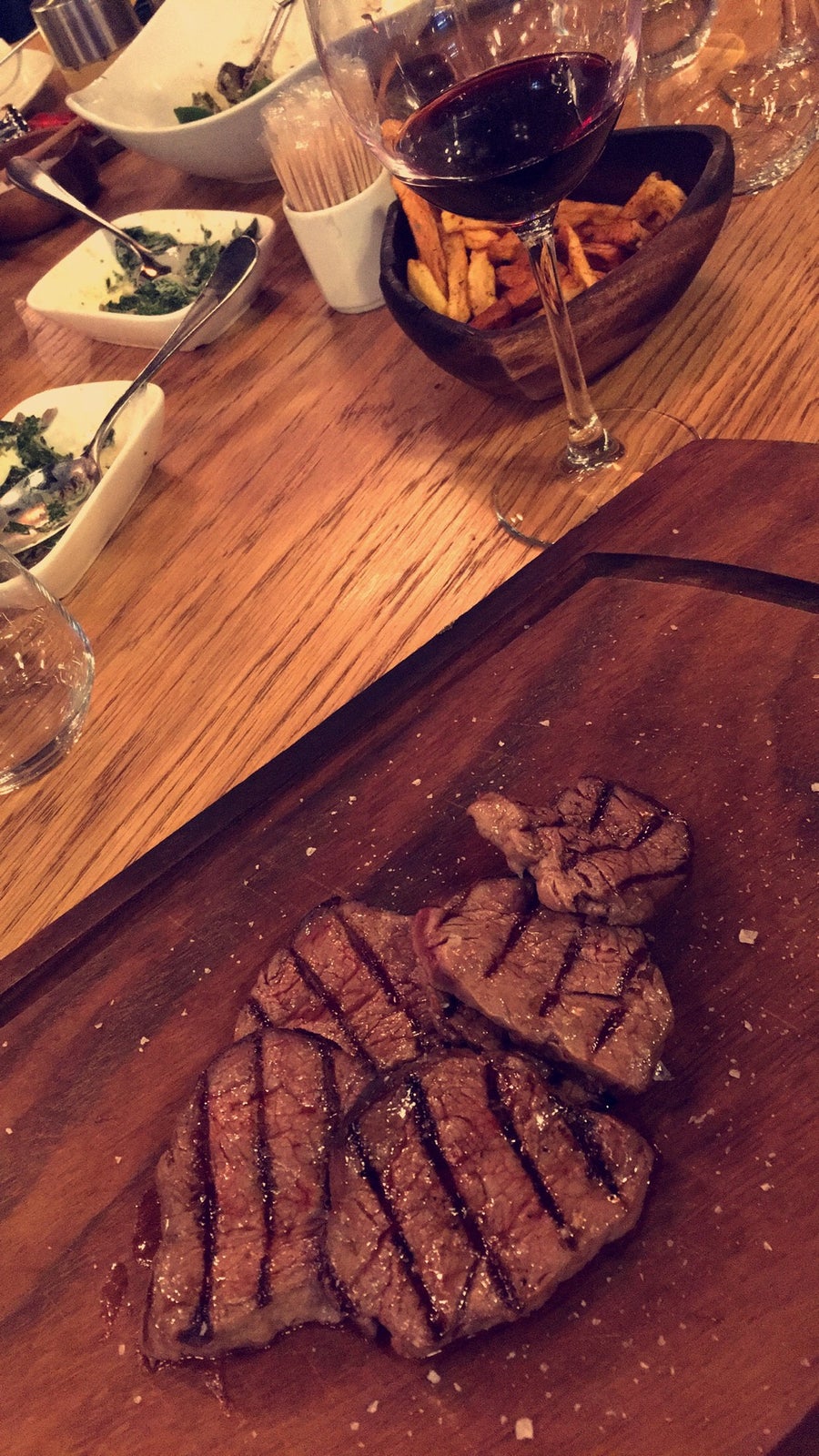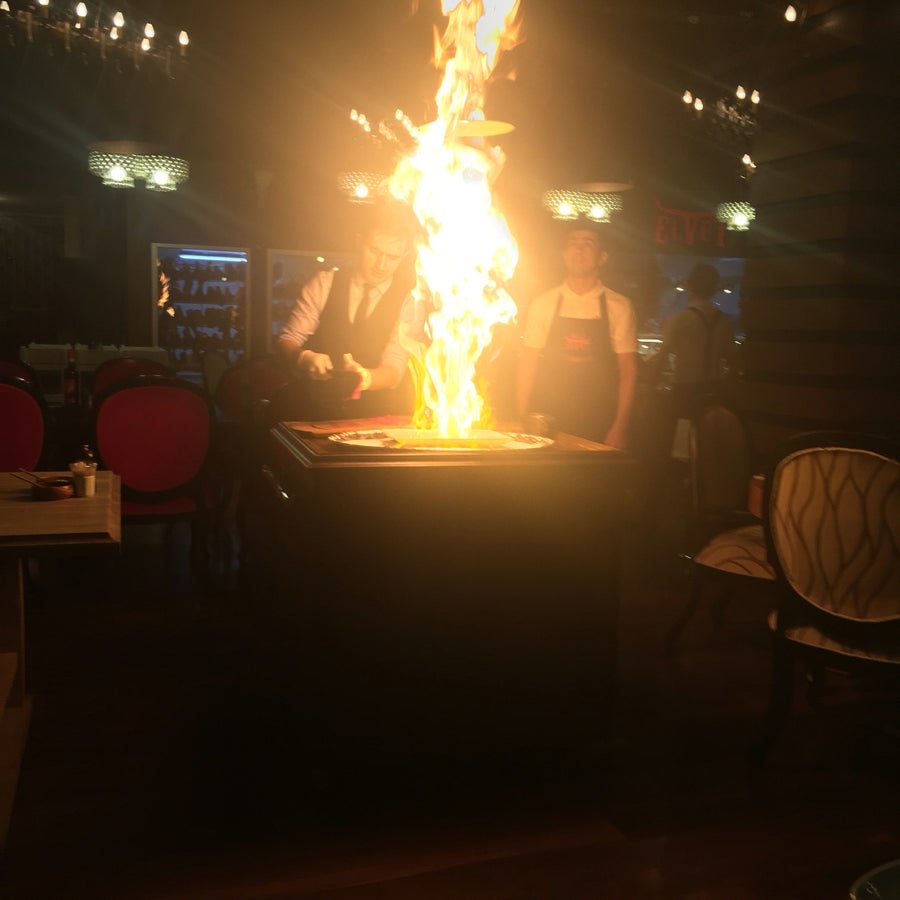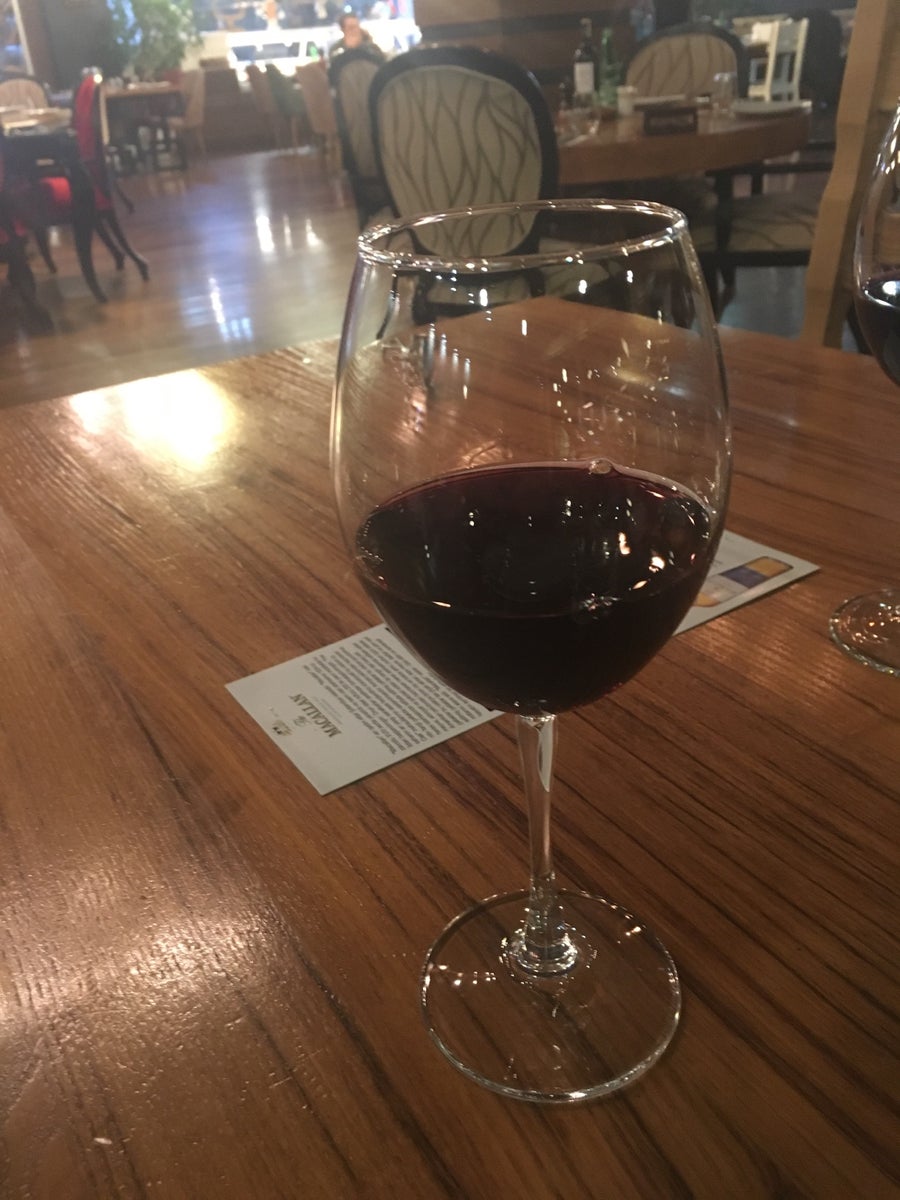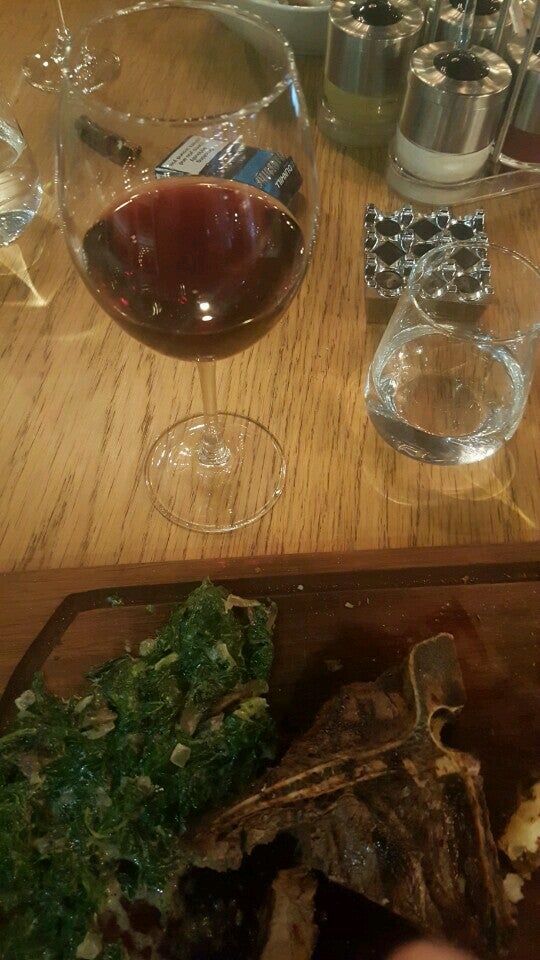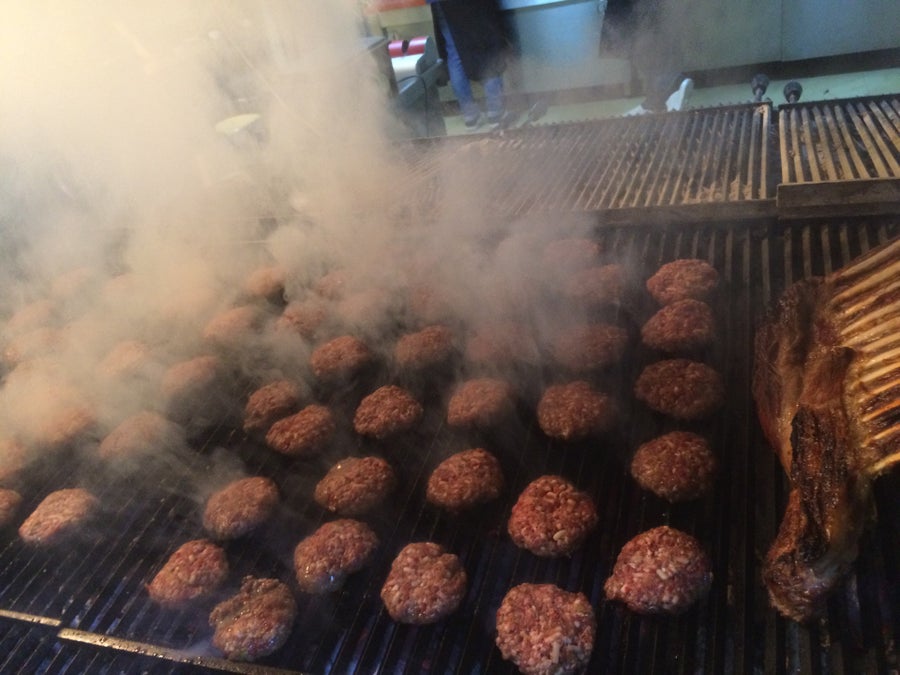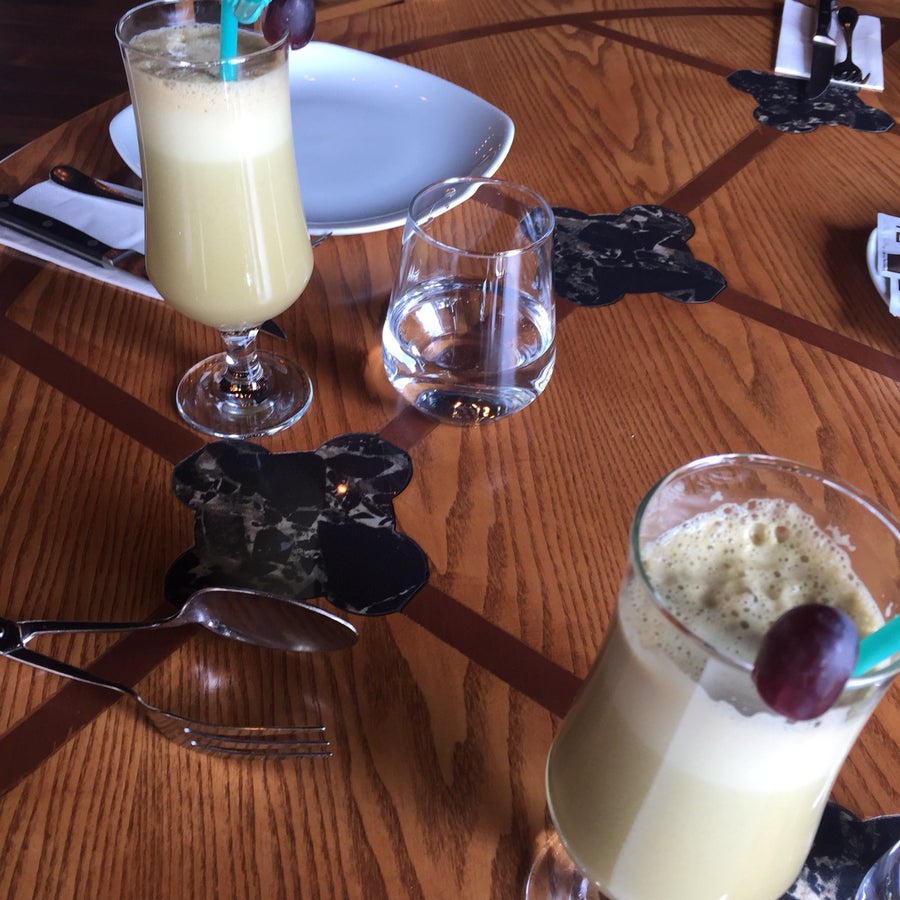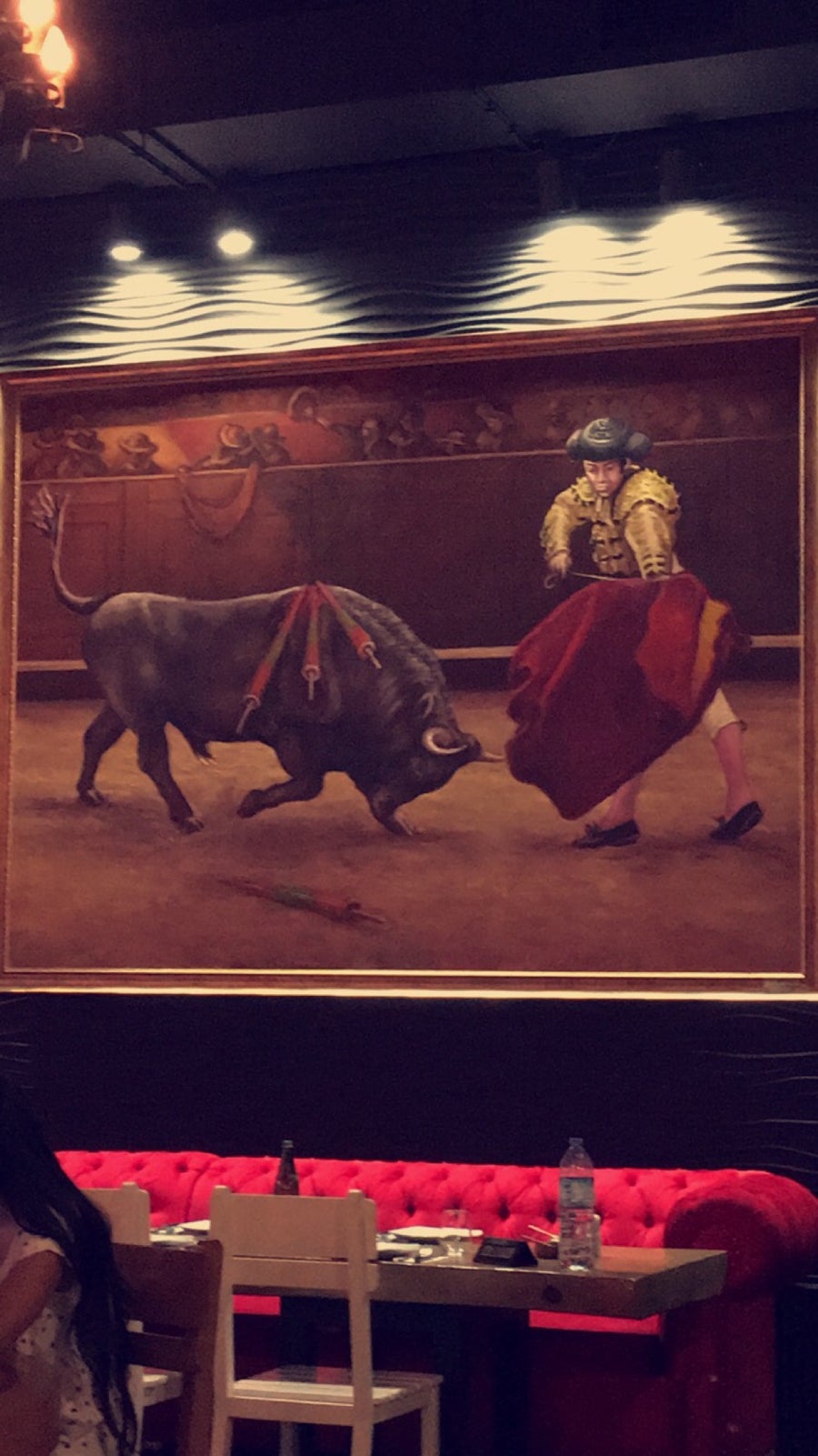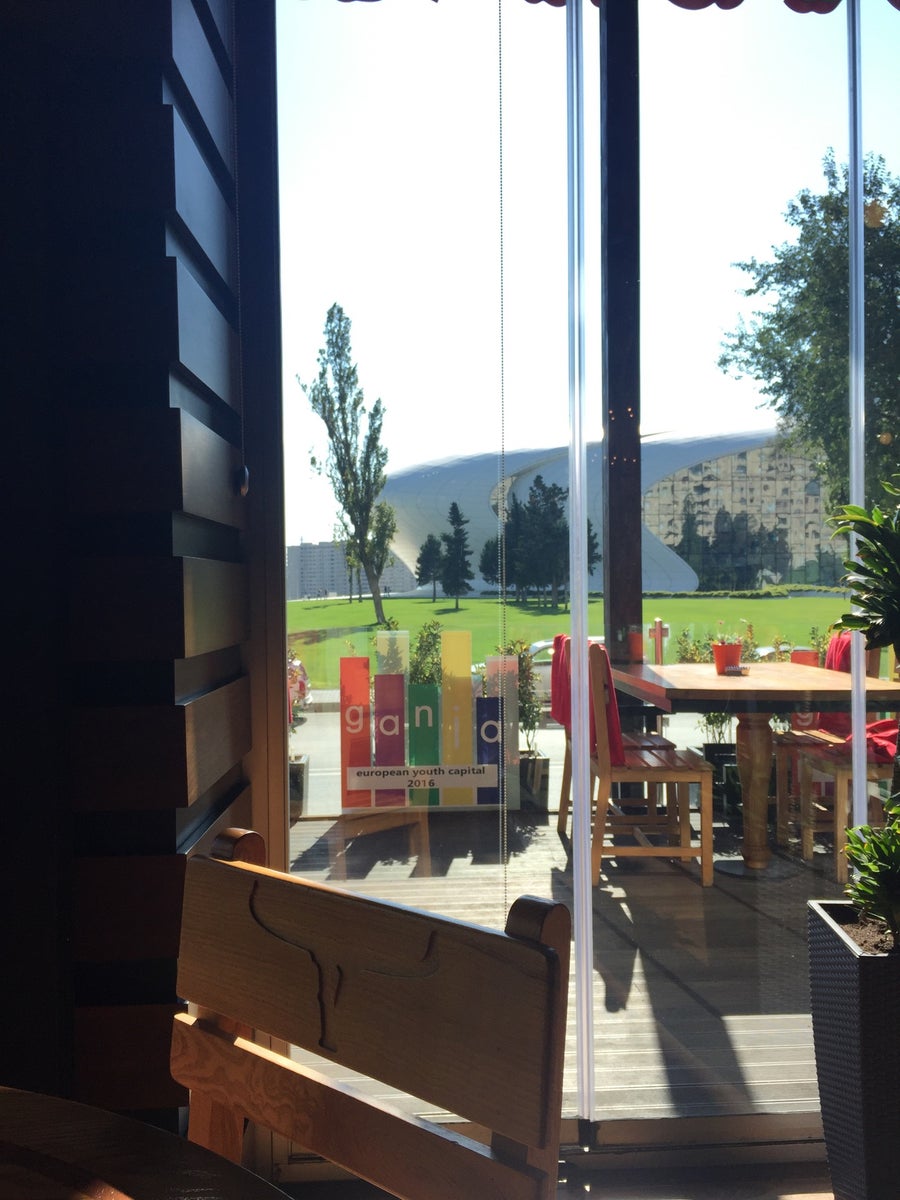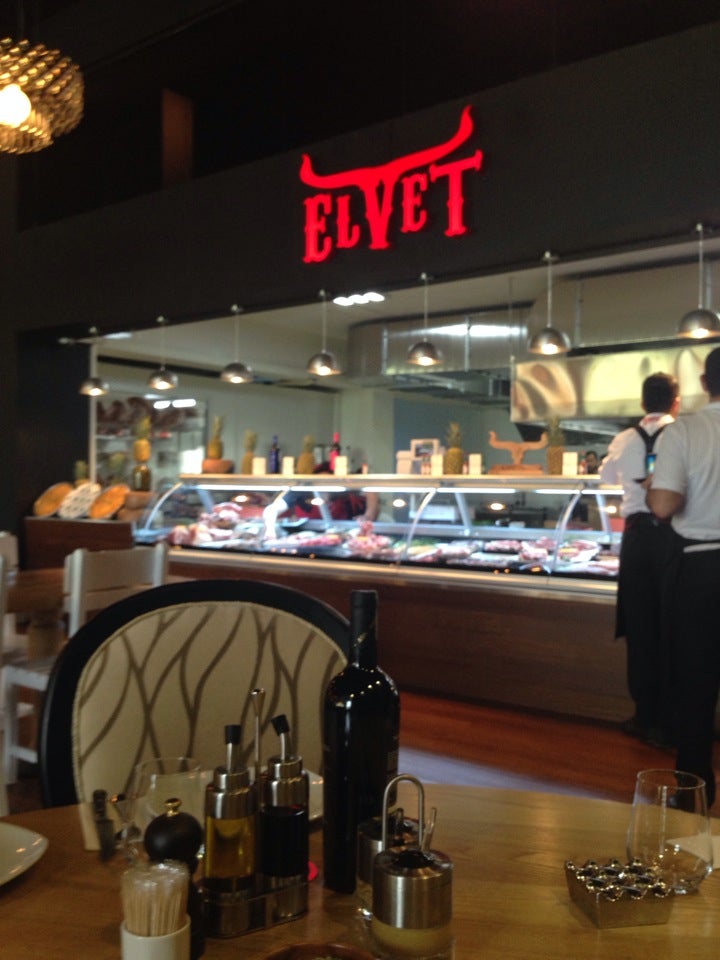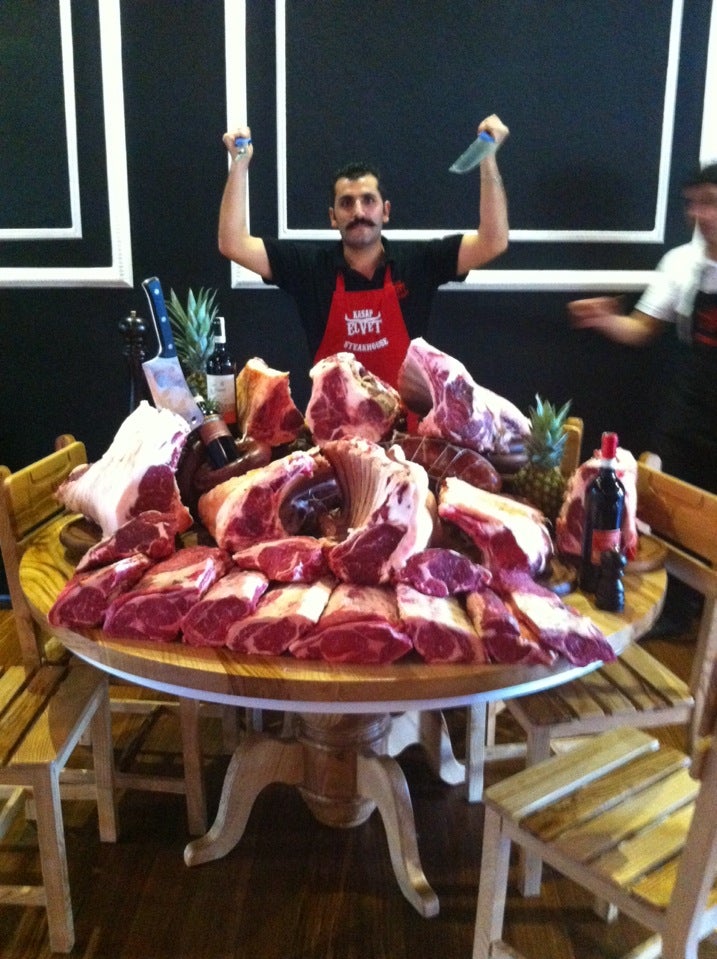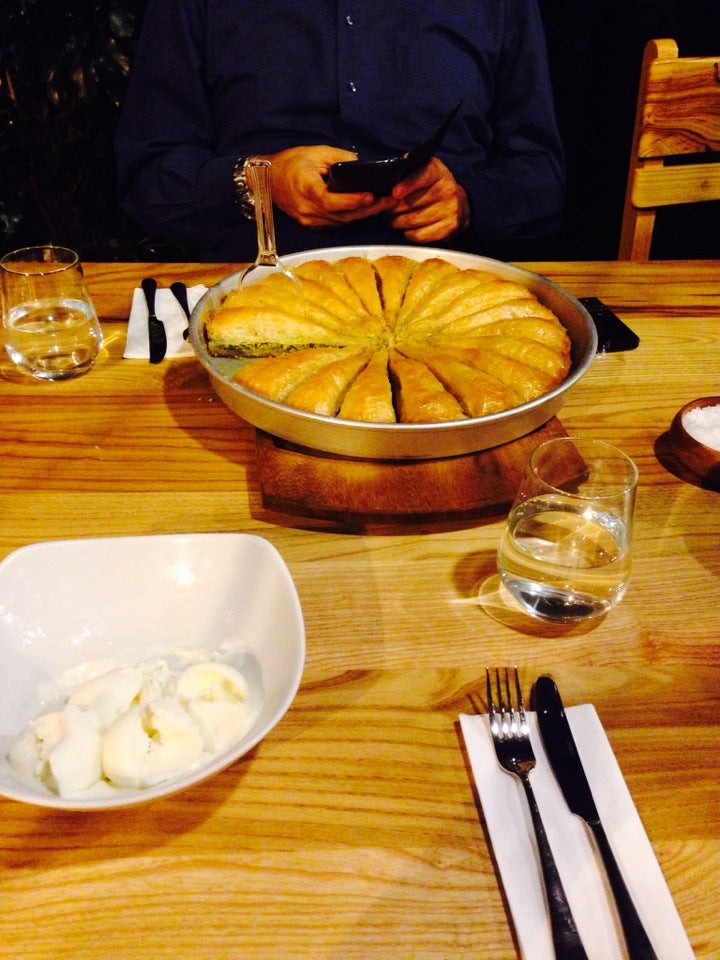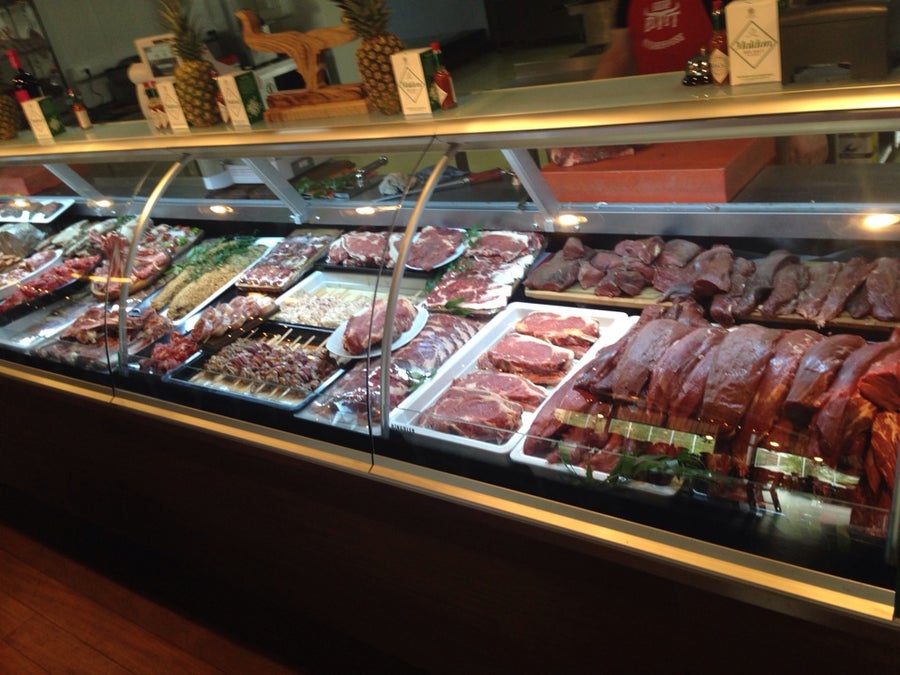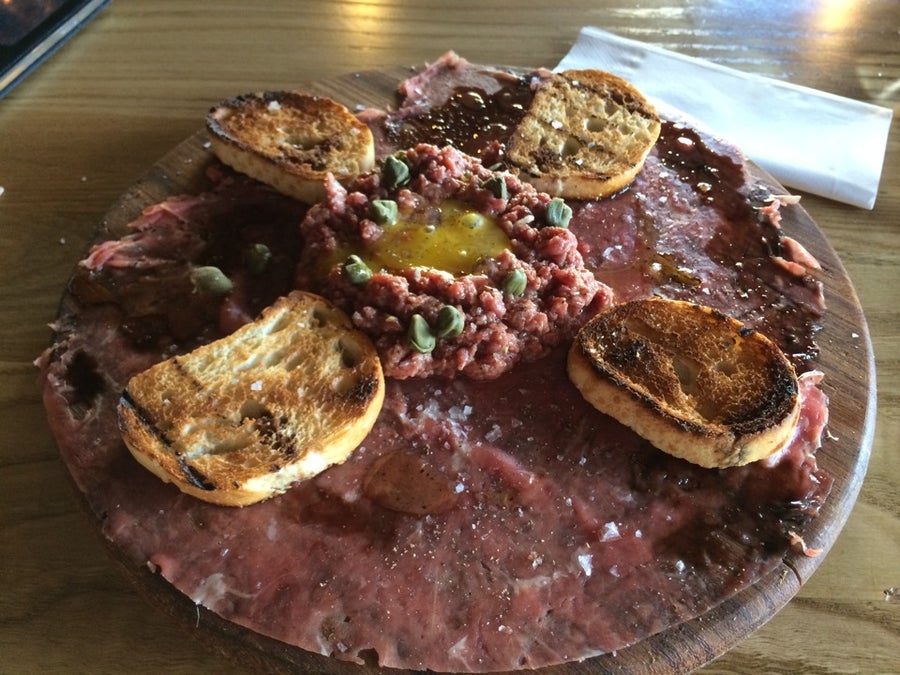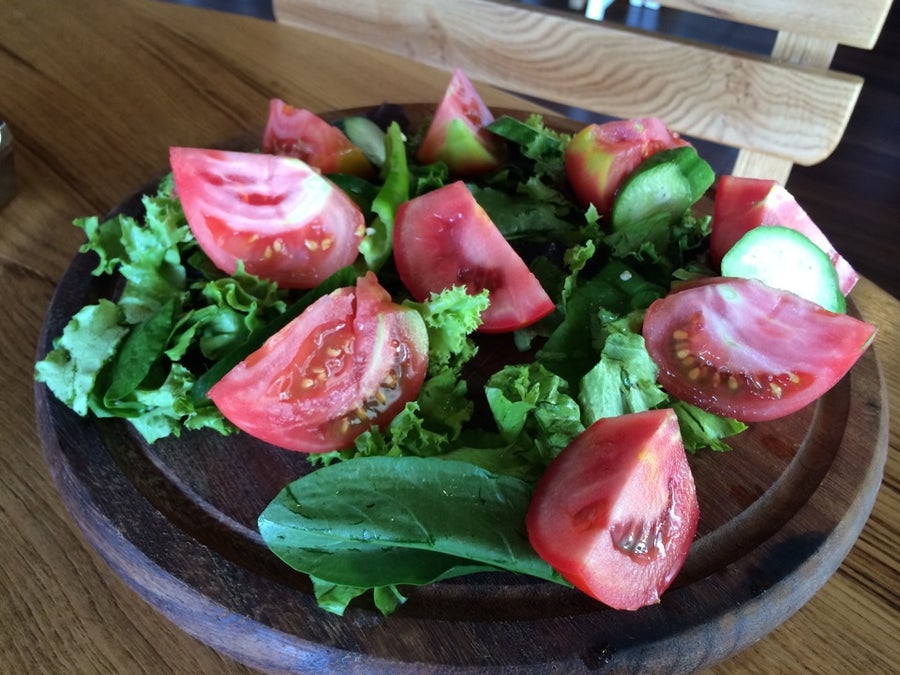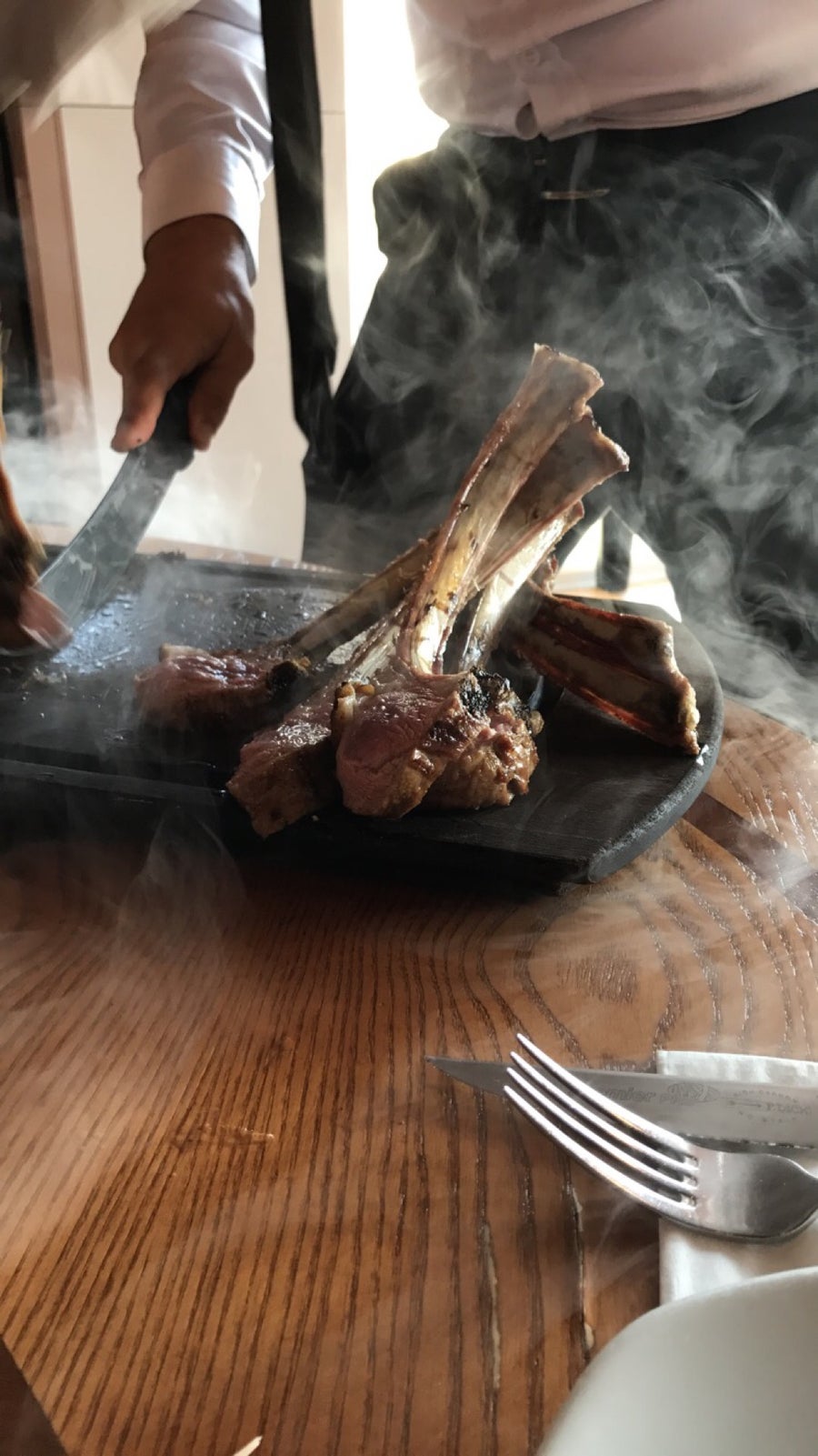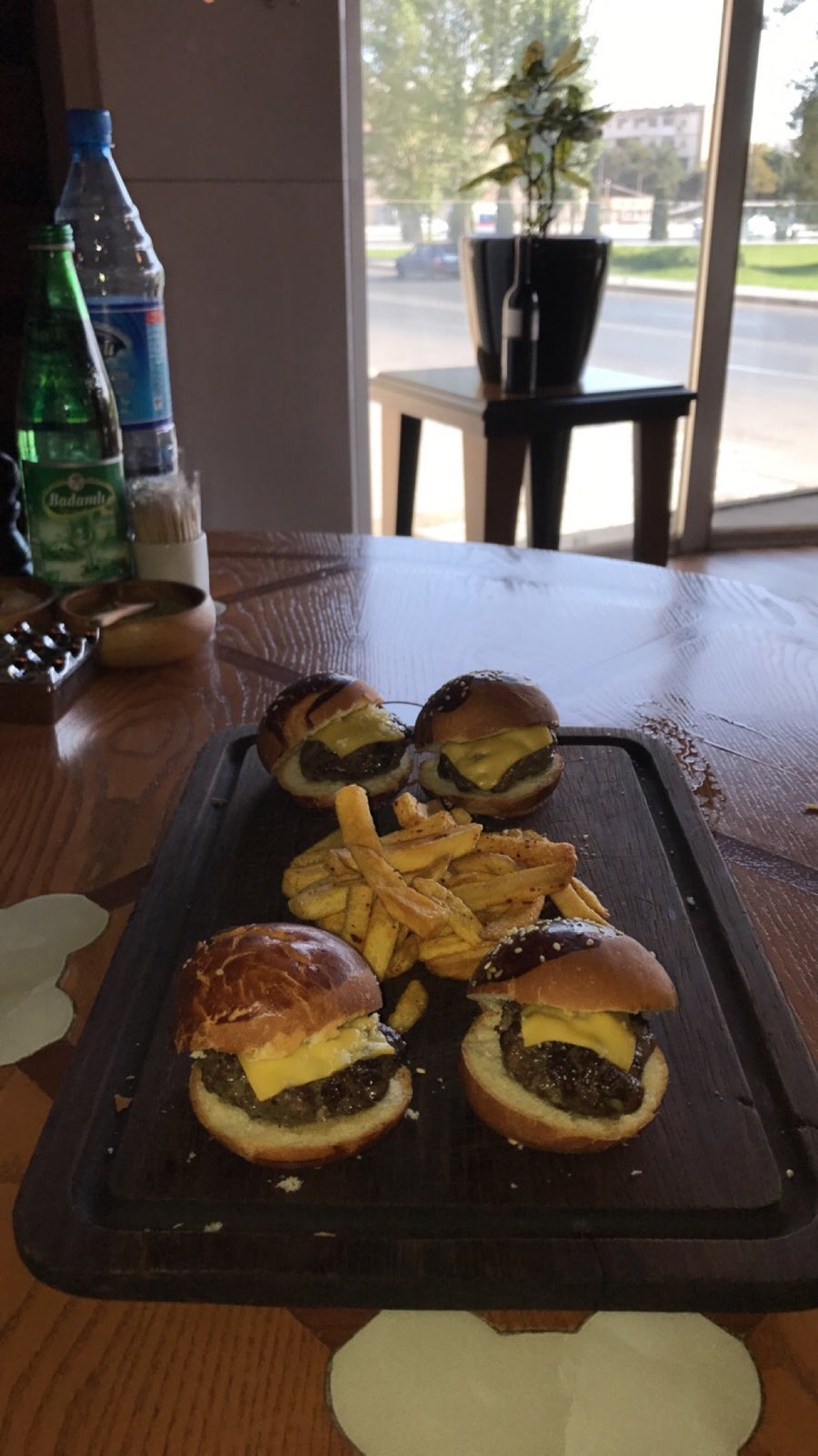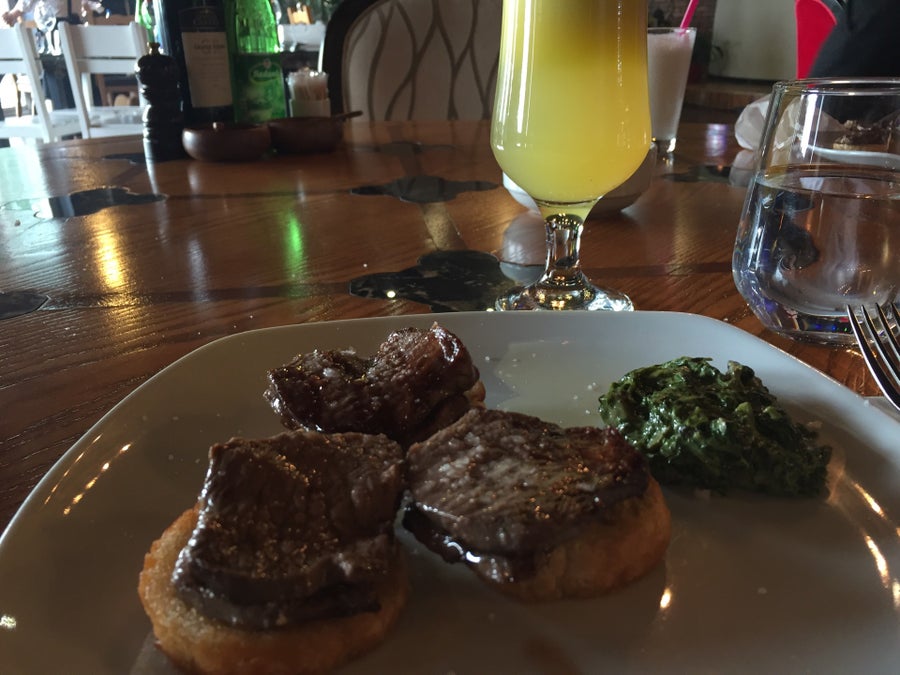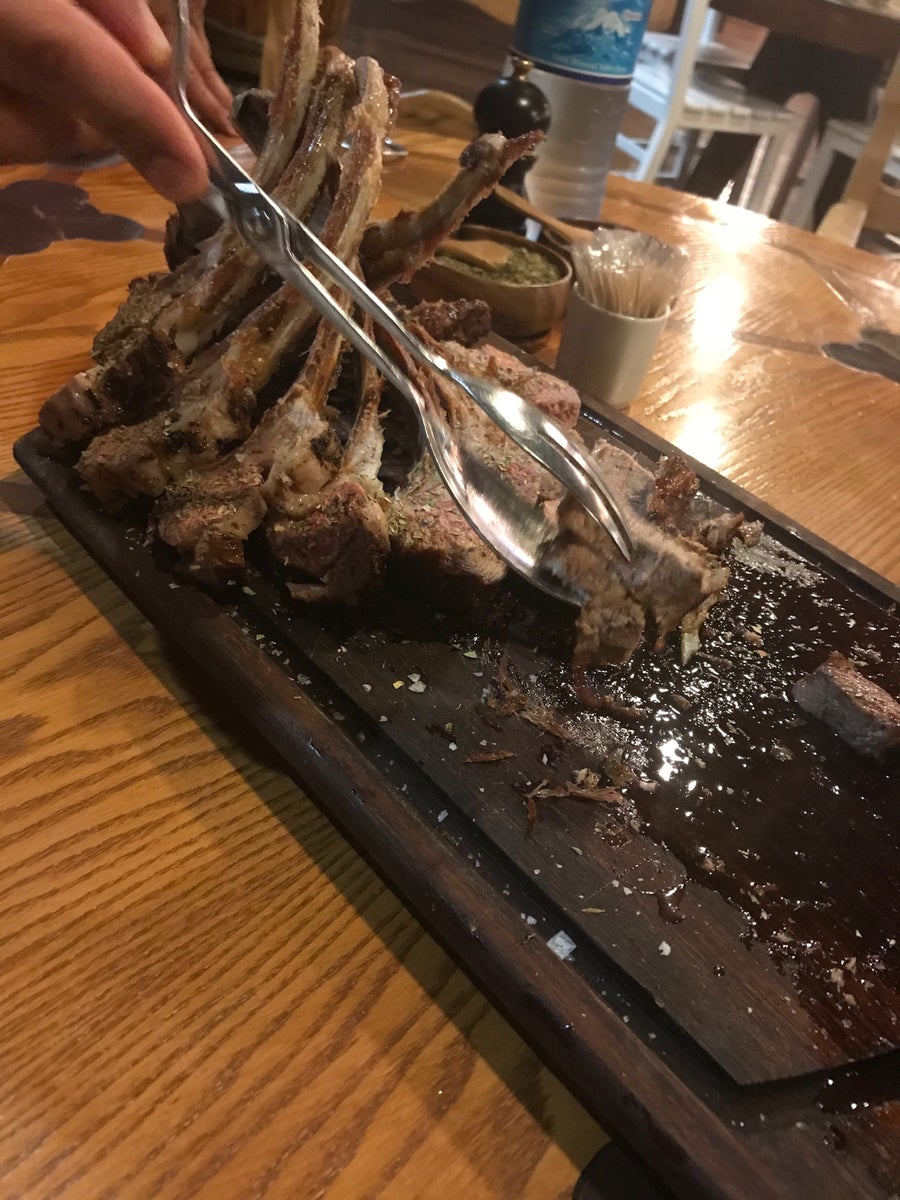 Reviews
Turan

Great steaks,friendly staff,perfect design,delicious bakhlava😍 feeling happy here :)

Reviewed on Sat, Nov 22, 2014 4:58 PM

Mariam💉

I like how kind the waitress are, food is well served , meat is fresh and delicious, i would recommend the baqlawa as dessert😍

Reviewed on Sat, Sep 2, 2017 1:31 PM

Vasiliy Hill

Meet is very good. Personal also. But they do not know English and Russian. Recommend. Price is a little bit high.

Reviewed on Mon, Mar 23, 2015 12:58 PM

Abdalla Nasir ALNuaimi

Staff is very friendly , i like the restaurant and i will visit it again and again

Reviewed on Thu, Apr 28, 2016 9:57 AM

Birdyyyy12

Ask for Lokum, kaşarlı köfte (meatballs with cheese), beyti.

Reviewed on Sat, Aug 30, 2014 3:38 PM

Abdalla Nasir ALNuaimi

Motal cheese saladSmoked beefShashlik kebabQafas (ribs) Finally baklava 😍

Reviewed on Thu, Apr 28, 2016 9:36 AM

Laurence Macrae

Steaks are superb, service and atmosphere is excellent!

Reviewed on Sat, Oct 11, 2014 12:46 PM

Elmar Guliyev

Very very friendly staff, delicious steaks, warm and cozy place 👏

Reviewed on Mon, Jun 2, 2014 3:07 PM

Anil Saran

Etler sahane, servis zayif.. Fiyatlar normal.. Foods tasty, service is not good (you feel like you are in fast food restaurant) prices are normal..

Reviewed on Thu, Dec 18, 2014 9:50 PM

Taner Serter

Great steak.Best steak in town

Reviewed on Sun, Jul 6, 2014 11:24 AM
is used to stop multi-sticky
Call Restaurant
+994 50 414 44 44
Offers
No offers for this restaurant.
Reserve your table
This restaurant does not accept booking.