KFC
28 Mall, Azadliq Avenue, e.22, 4th floor
KFC is the largest chicken restaurant brand in the world. Everyday KFC serves nearly 8 million customers in its 15,000 outlets located in over 100 countries worldwide.
More About KFC
Payments Accepted
Cash, Card
Cuisines
Fast Food, American
Features
Family Friendly, Serves Breakfast, Kids Friendly, Good For Groups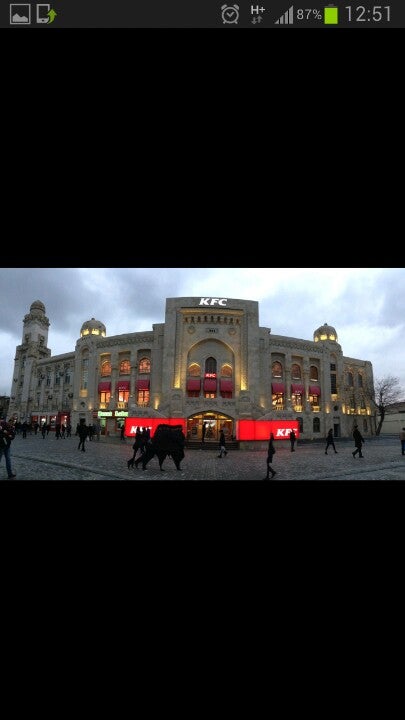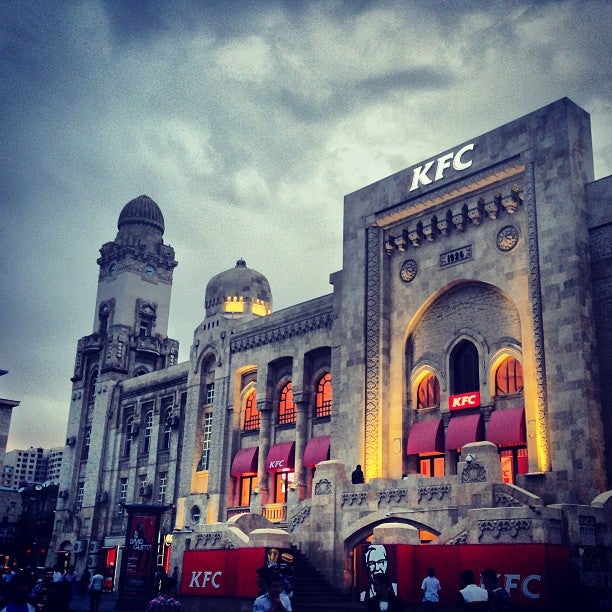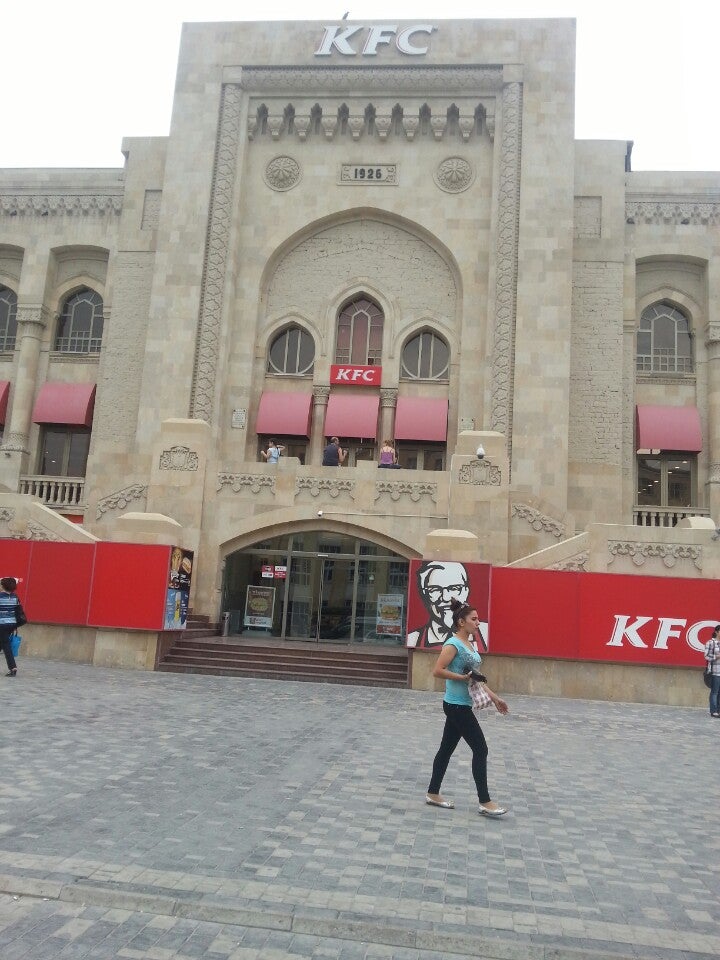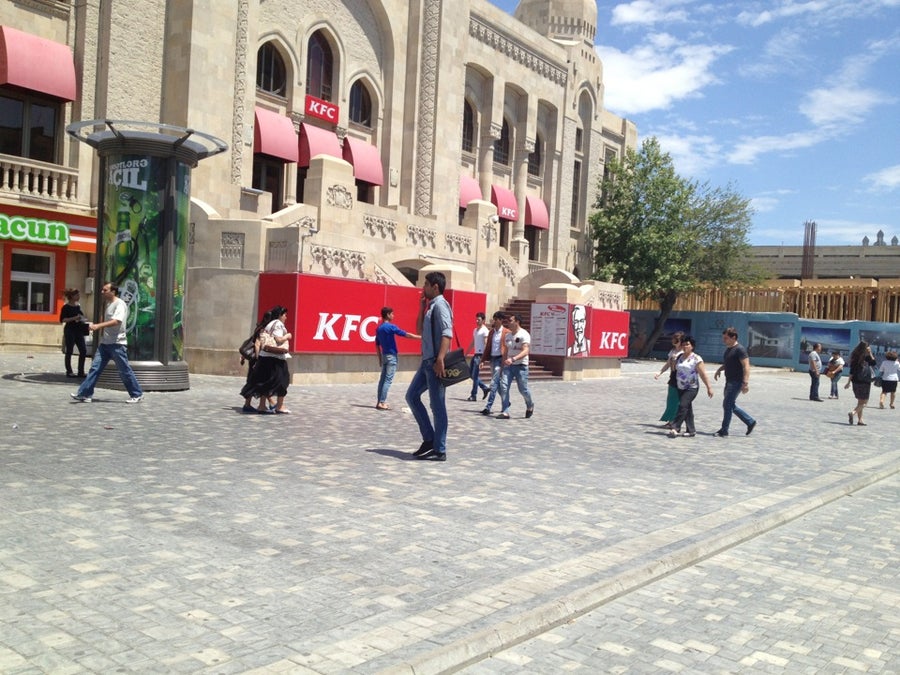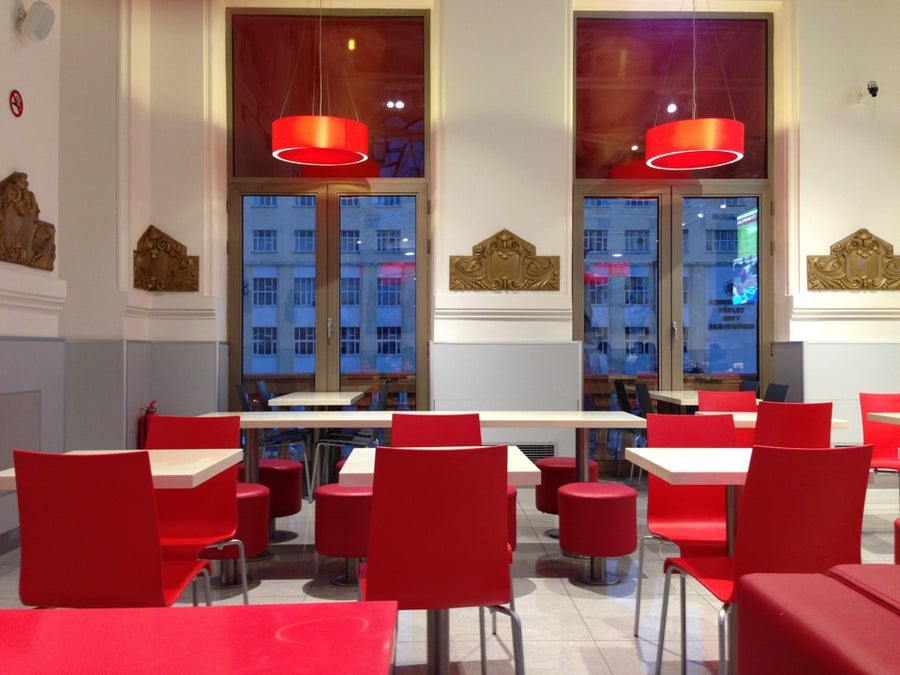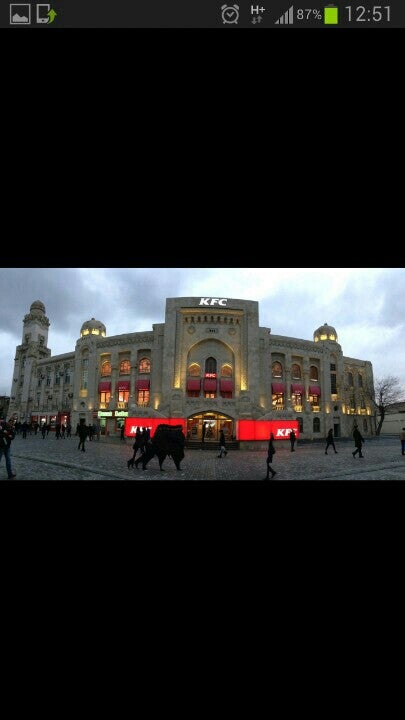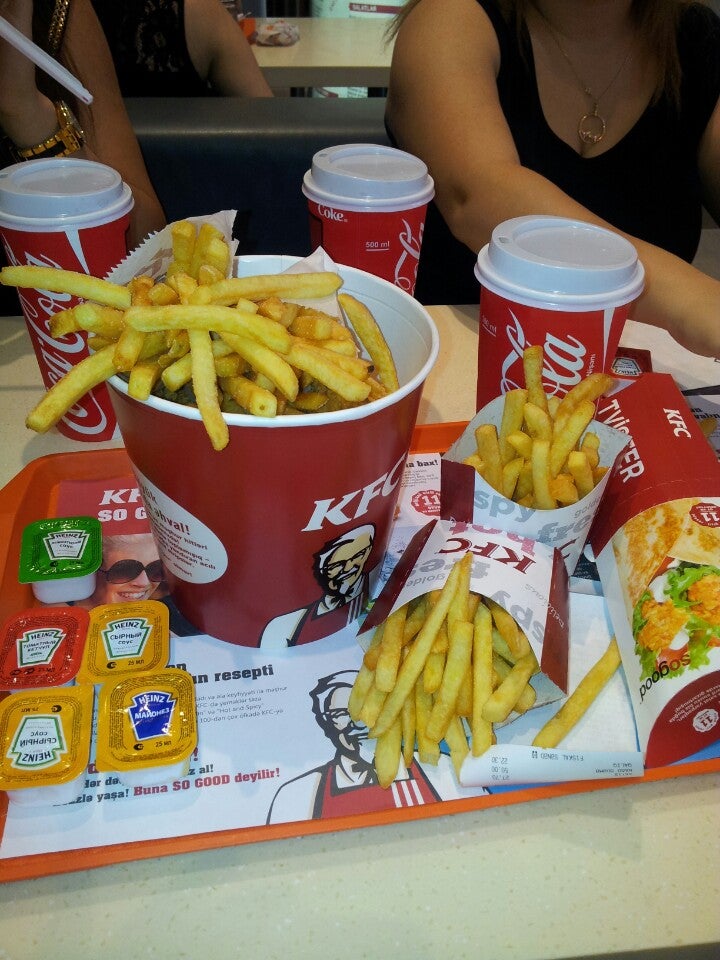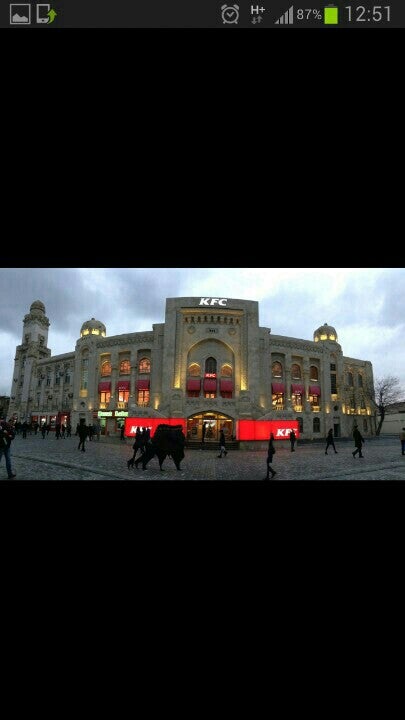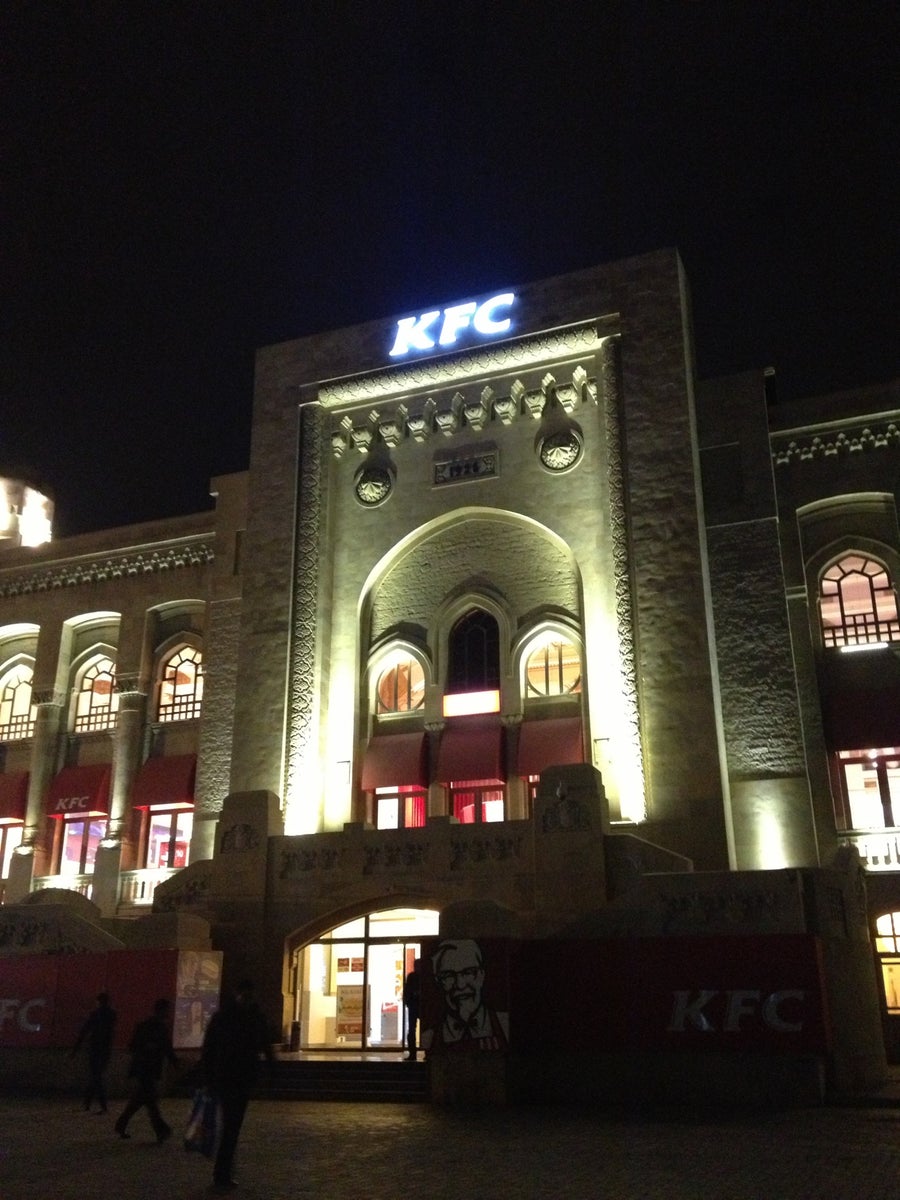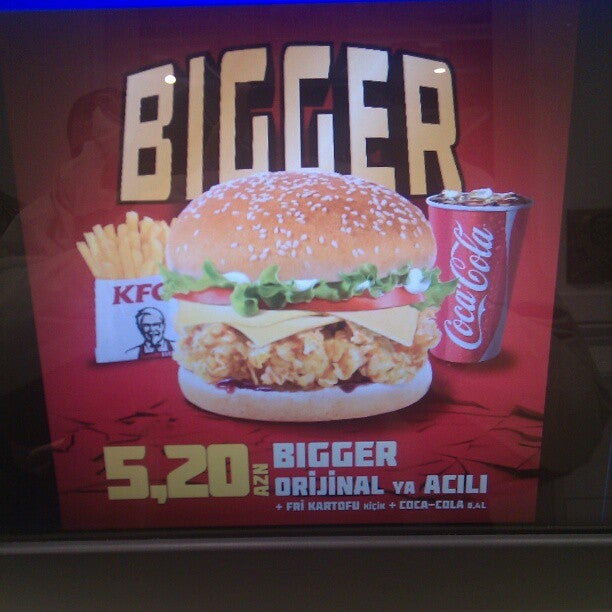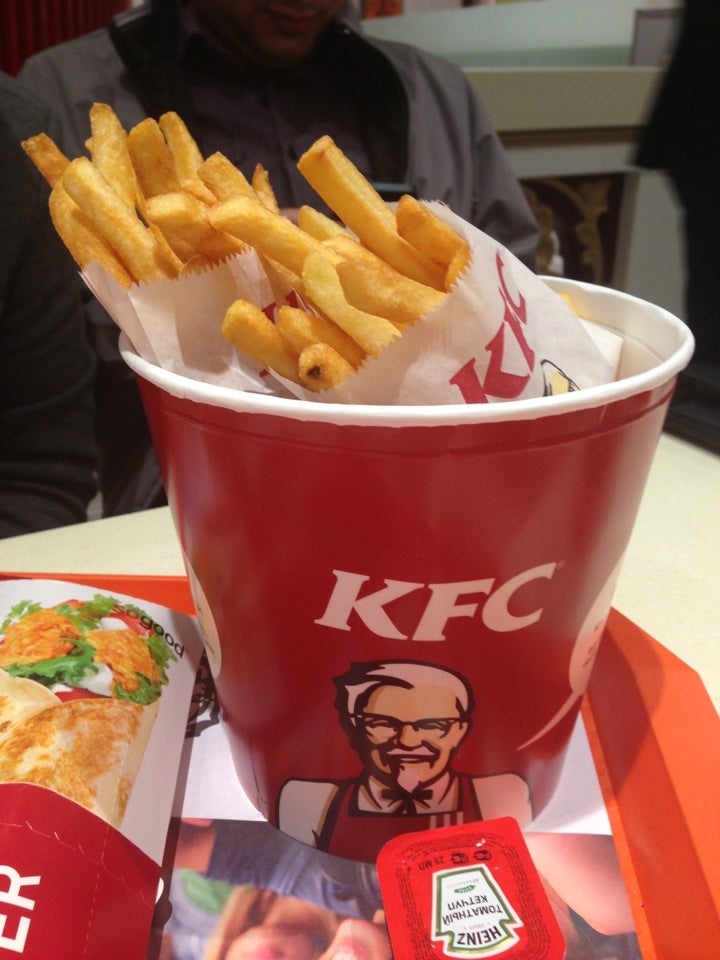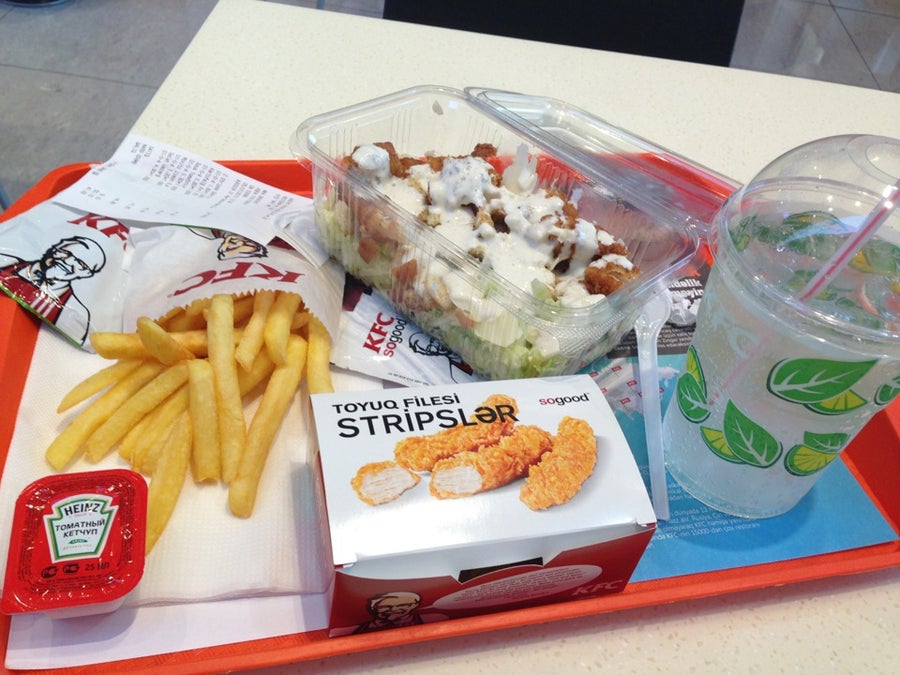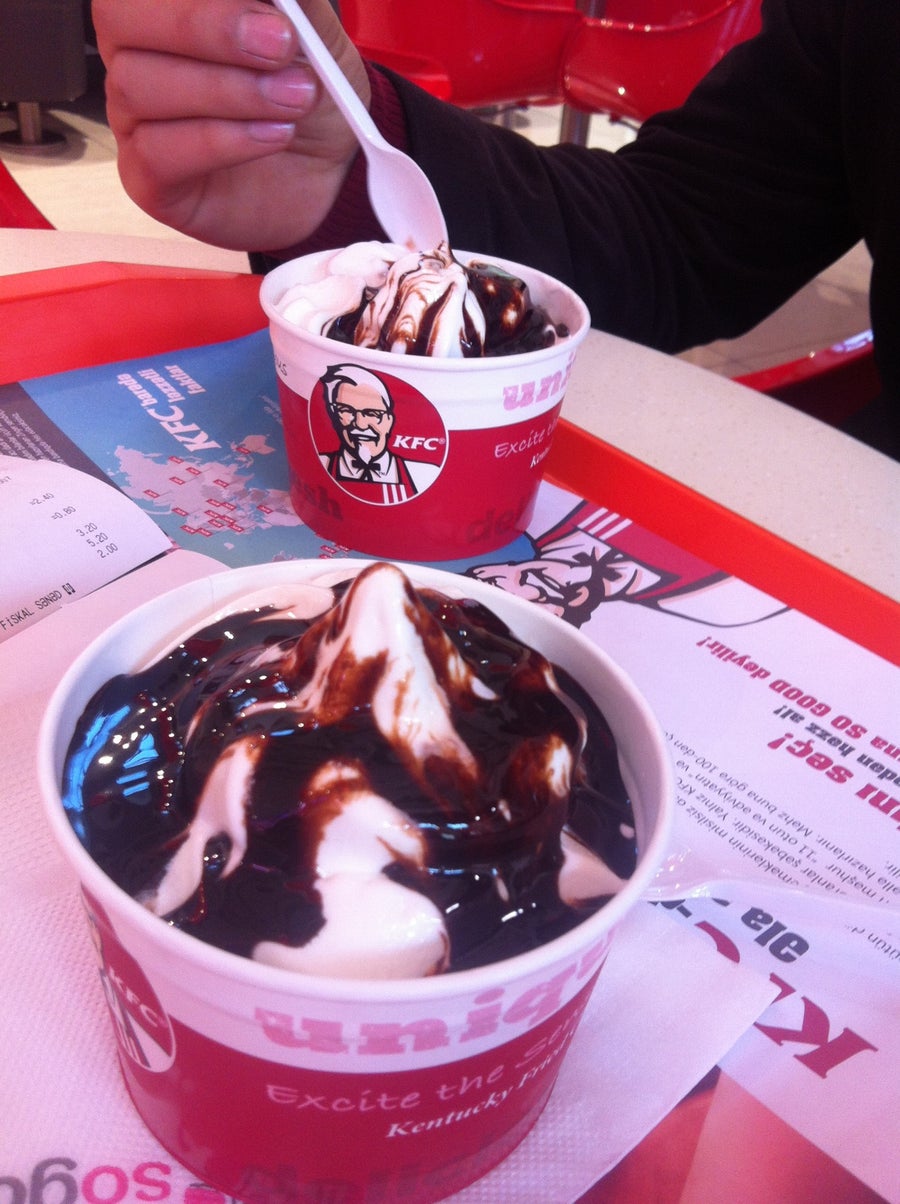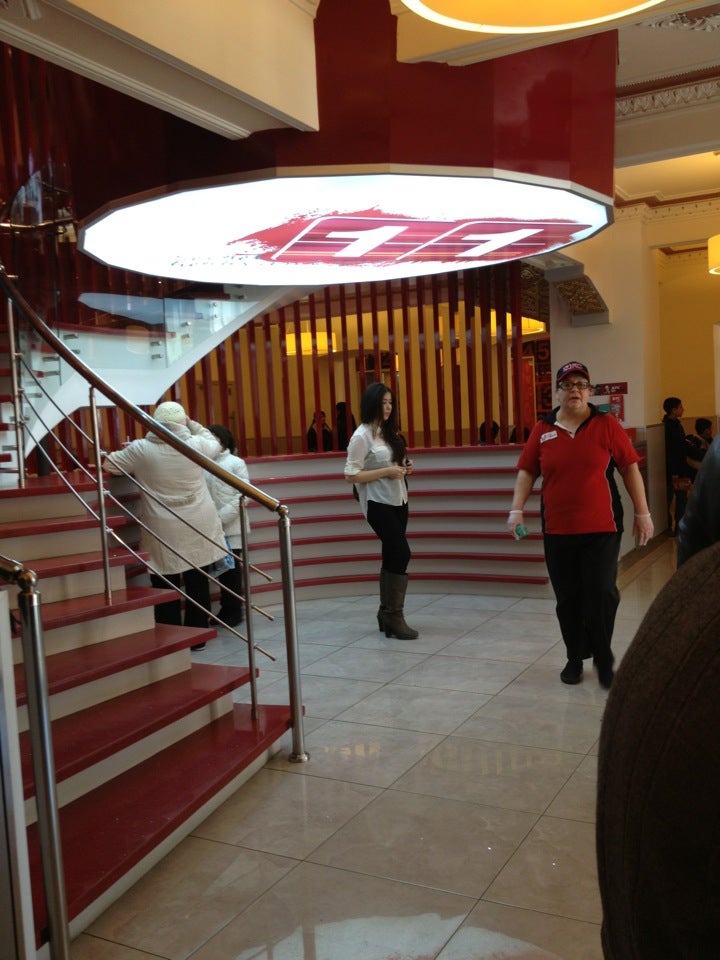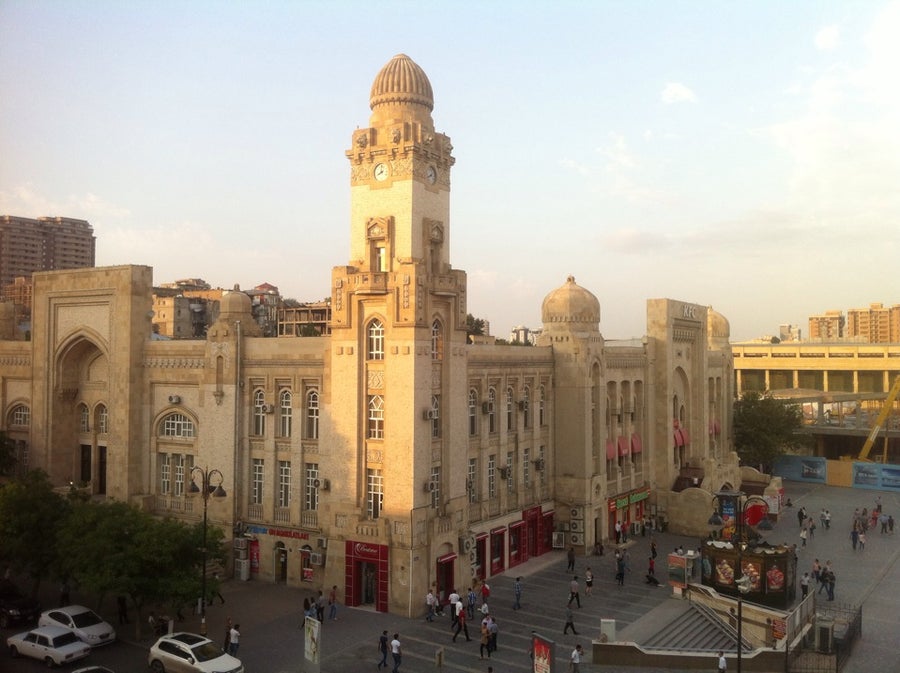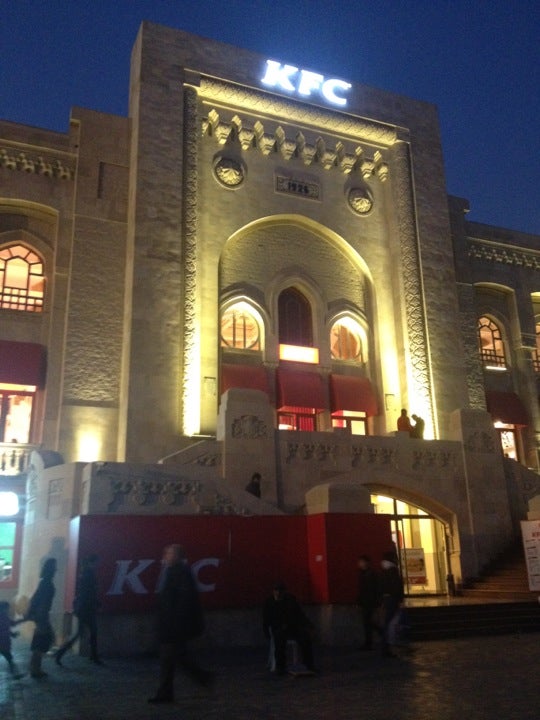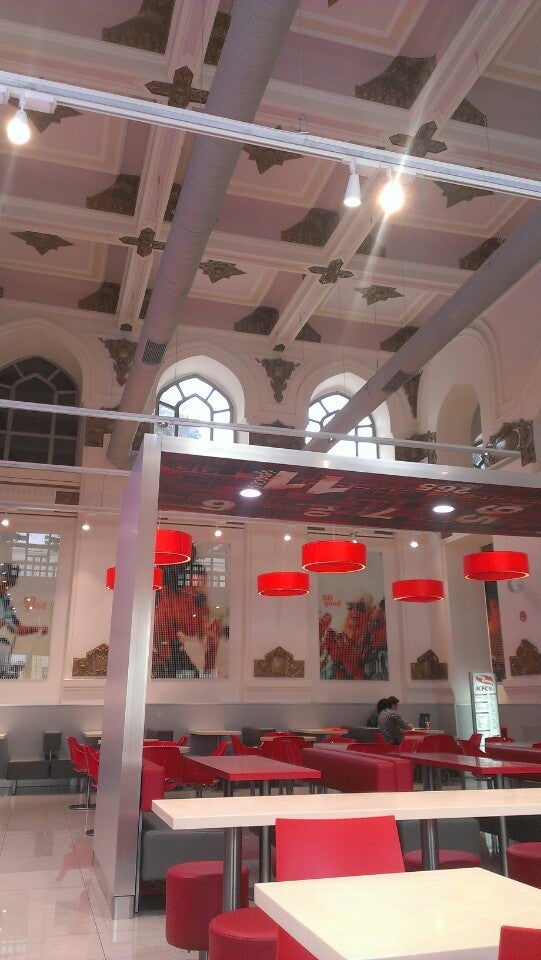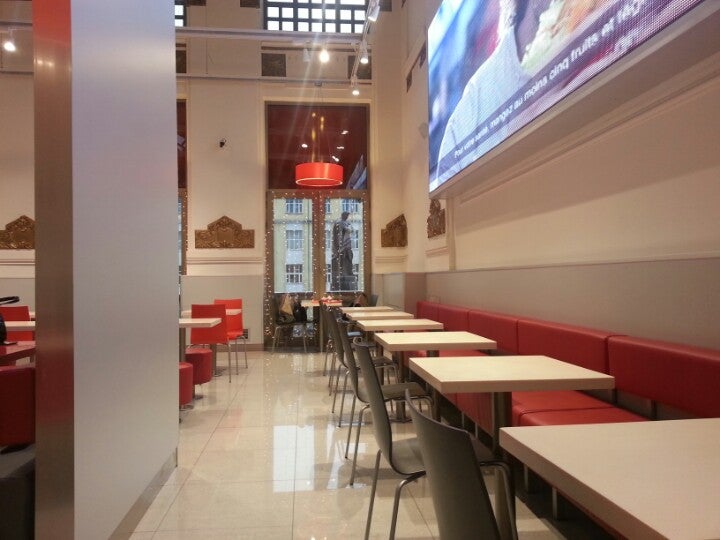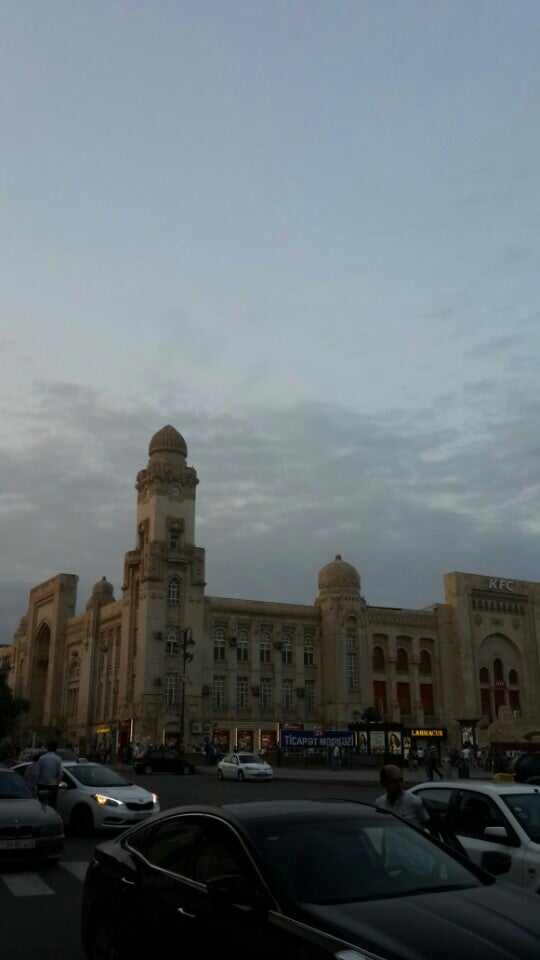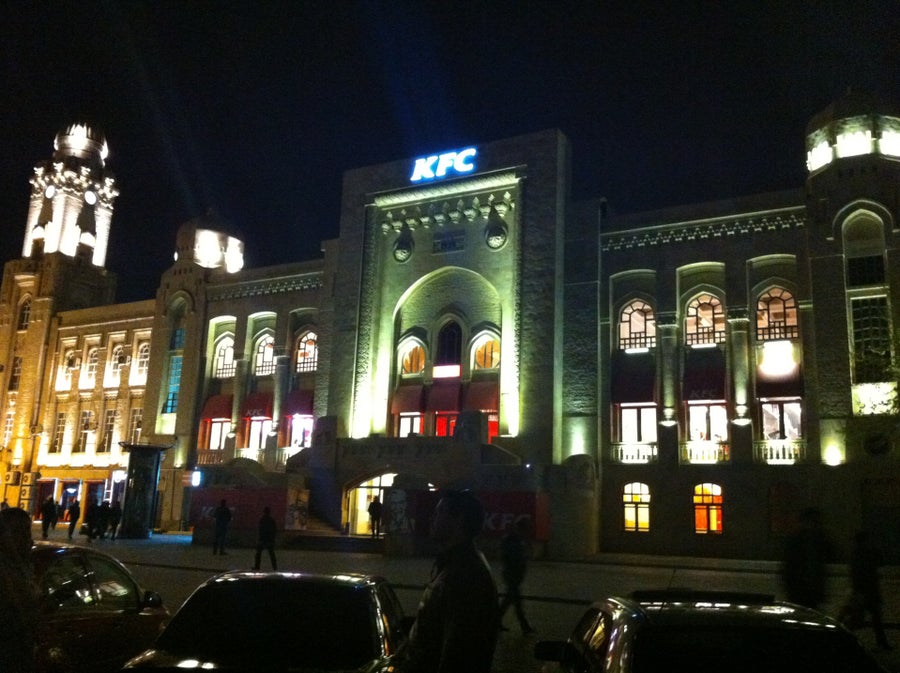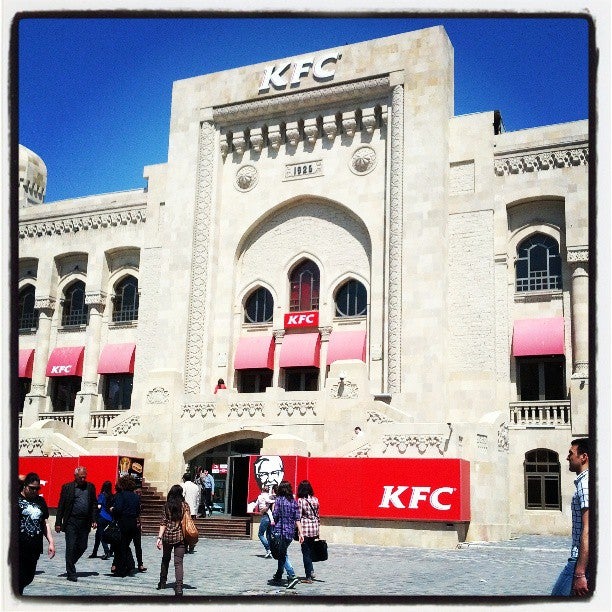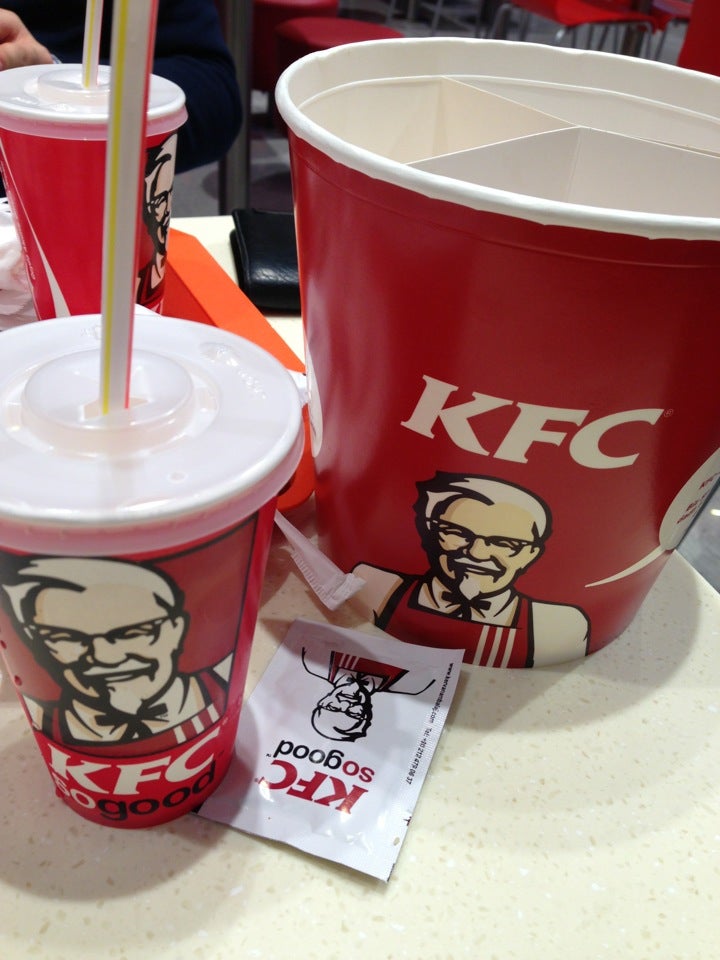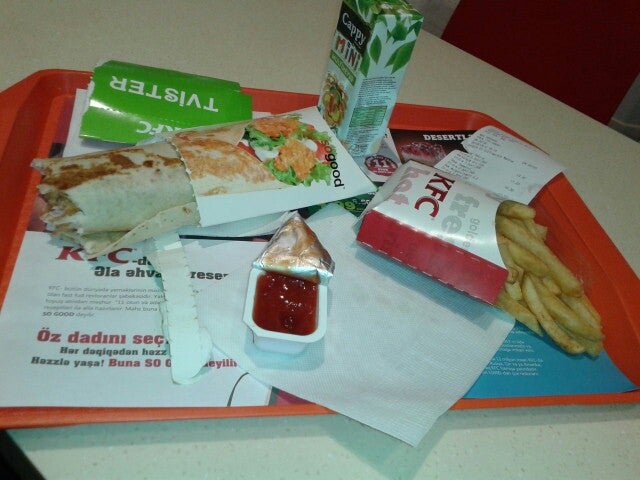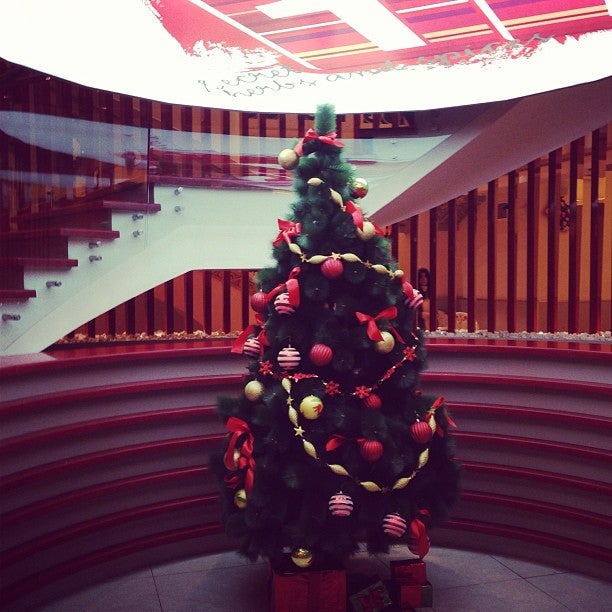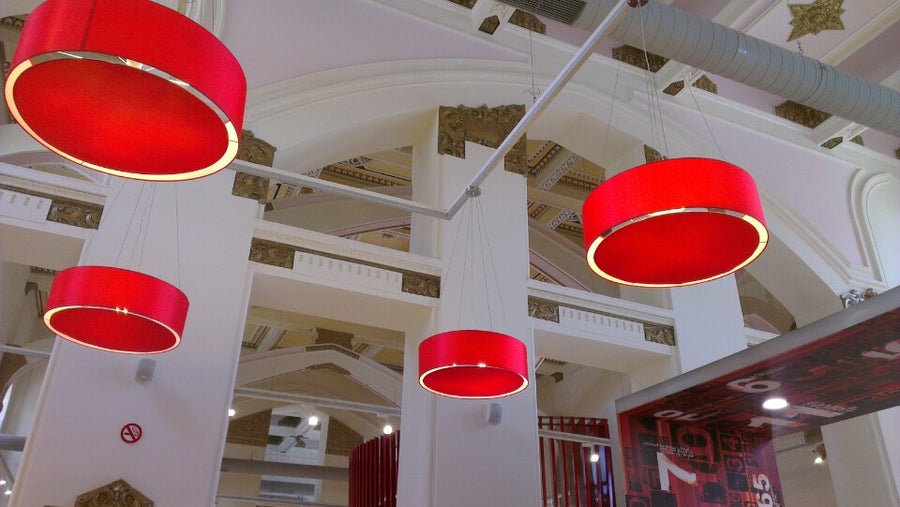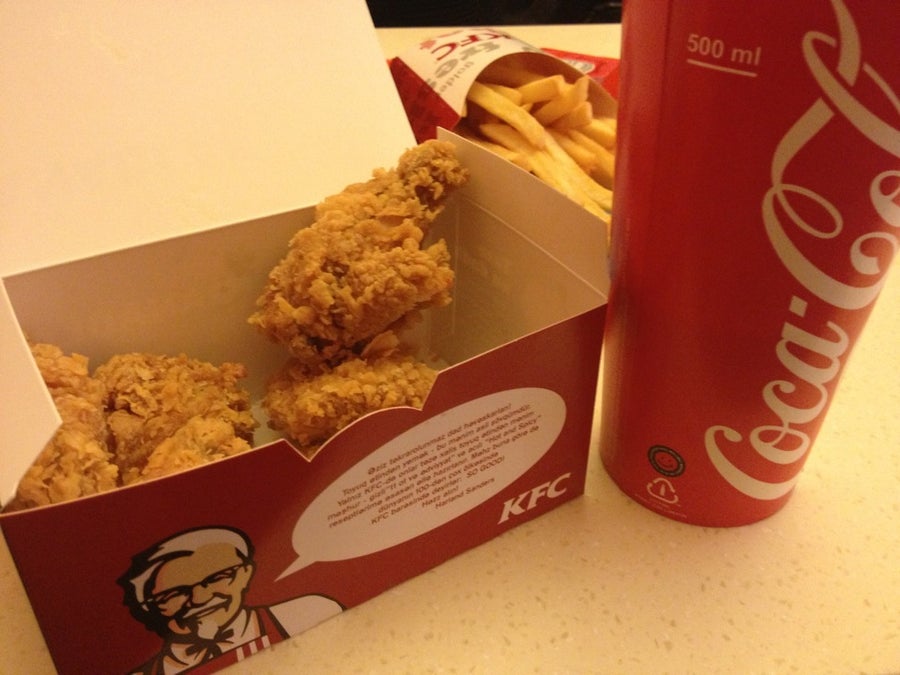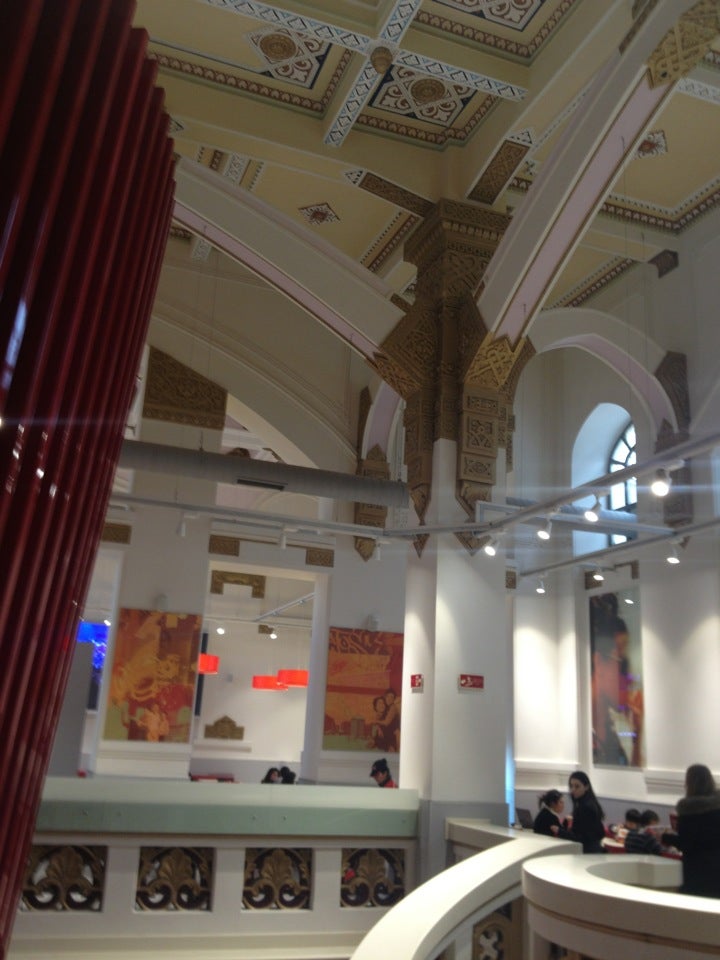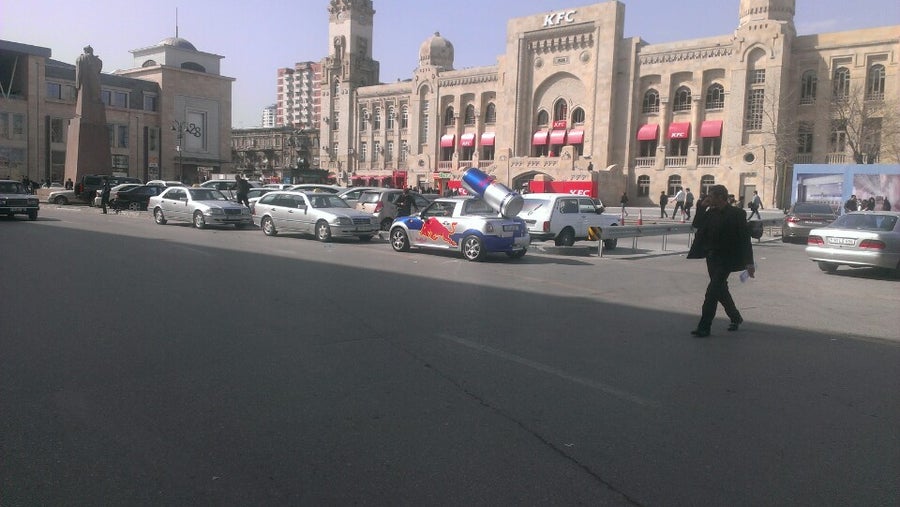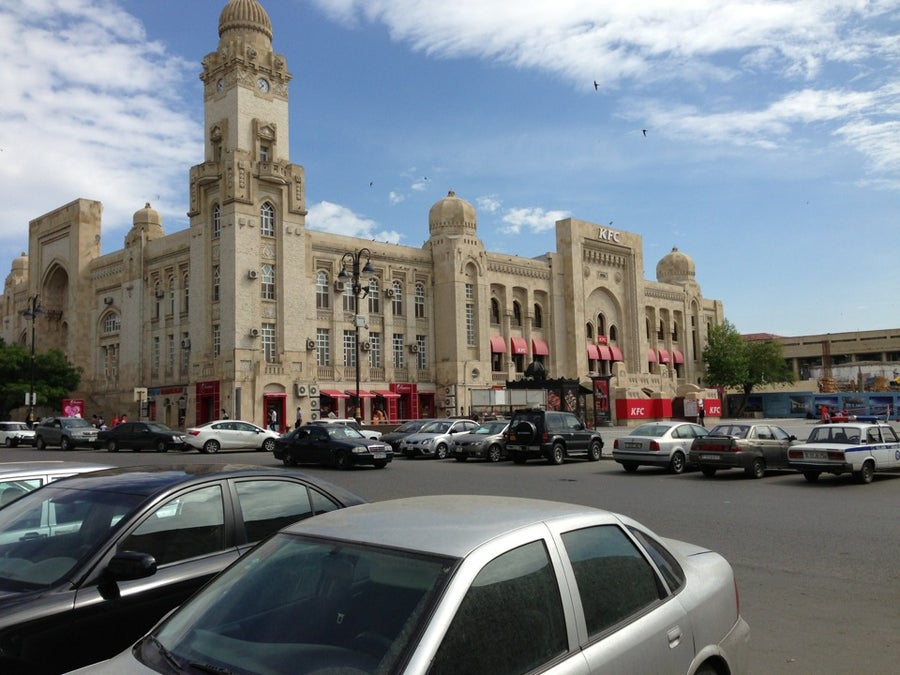 Reviews
Nicat Qasımov

once i was upset that they had established this franchise in a historical building,then I realizedt if it was a museum, nobody would go to there but now it's one of the most crowd place in Baku

Reviewed on Fri, Jan 17, 2014 1:58 PM

Babak Habibi

The best fried chicken in the city, a big palace with great architecture

Reviewed on Wed, Mar 22, 2017 2:28 PM

Мила Гаджиева

Good and fresh fast food...)) Liked the place... Only downside was the chinese couple at the next table....

Reviewed on Sat, Mar 30, 2013 7:50 PM

foursquarе Azerbaijan

Currently largest KFC fast food restaurant in the world.

Reviewed on Tue, Nov 27, 2012 7:12 PM

Aynur Hüseynli

Cheap prices for students and tasty meals)

Reviewed on Mon, Feb 16, 2015 12:55 AM

İlgar Afandi

Do not go out without eating strips ;) delicious ;)!!!

Reviewed on Tue, Apr 15, 2014 5:20 PM

İlhamə Məmmədova

One of the first places I visit when I'm hungry.

Reviewed on Sat, Aug 20, 2016 2:49 PM

Kamran Samedli

Breakfast menu is fine. You shuld try.

Reviewed on Wed, Jun 19, 2013 5:19 AM

Arifa R.

KFC in old building,very nice actuallt :)

Reviewed on Fri, Dec 21, 2012 12:16 PM

Guler Azizova

They said they accept visa.girl tried&said u've no money.i said:try again.she tried 3times,said cart's not accepted.later i checked my card.and had enough money to buy menu for 5.10 man.whats wrong?

Reviewed on Wed, Jul 10, 2013 5:03 PM
is used to stop multi-sticky
Call Restaurant
+99 (412) 310-02-24
Offers
No offers for this restaurant.
Reserve your table
This restaurant does not accept booking.