MariVanna
Zarifa Aliyeva St., 93
MariVanna Baku is a restaurant with a special atmosphere. Here the sense of time disappears and every guest has his own, but certainly warm memories. Here, the restaurant really looks like a big apartment of your beloved grandmother, where you are always welcome.
Cozy interior, exciting appetite flavors, lovely heart and memory trivia on numerous shelves. Porcelain figurines, photographs, favorite books, amazing toys, lamps with shades, casting soft light, tablecloths and paintings on walls, bright scarves on lace chandeliers ... And most importantly - delicious and varied home cuisine: sour cream and sour cream, vareniki with cherries neighbors with kaimak with honey and jam, and boiled tongue - with khachapuri.
More About MariVanna
Payments Accepted
Cash, Card
Cuisines
European, Russian
Known for
Russian atmosphere
Features
Family Friendly, Parking, Street Parking, Serves Breakfast, Takes Reservations, Kids Friendly, Outdoor Seating, Wi Fi, Wheelchair Accessible, Good For Groups, Take Away, Chill-out, Waiter Service, Full Bar, Late Night Eating, Highchairs Available, Brunch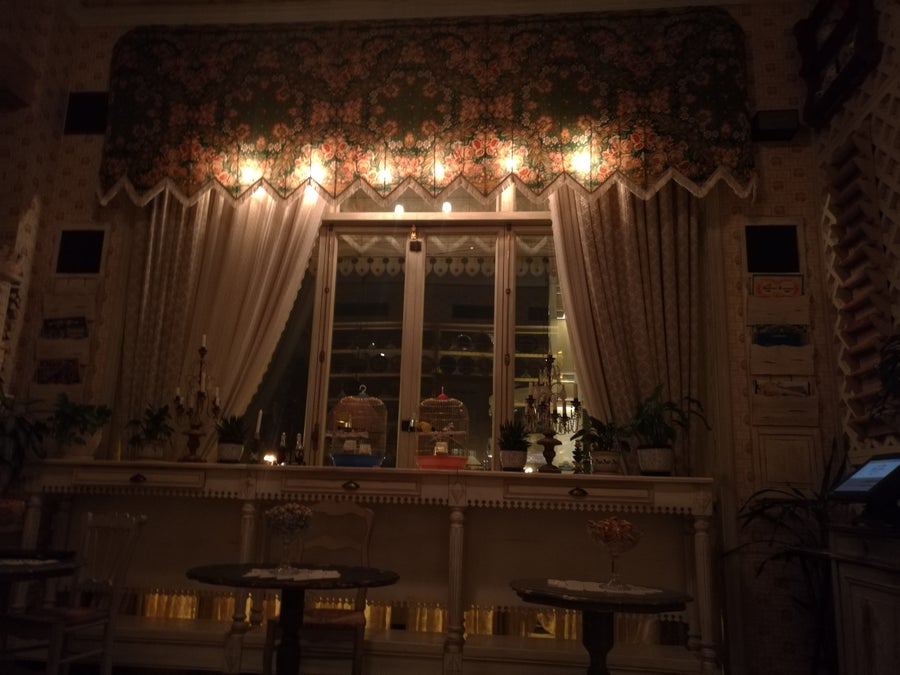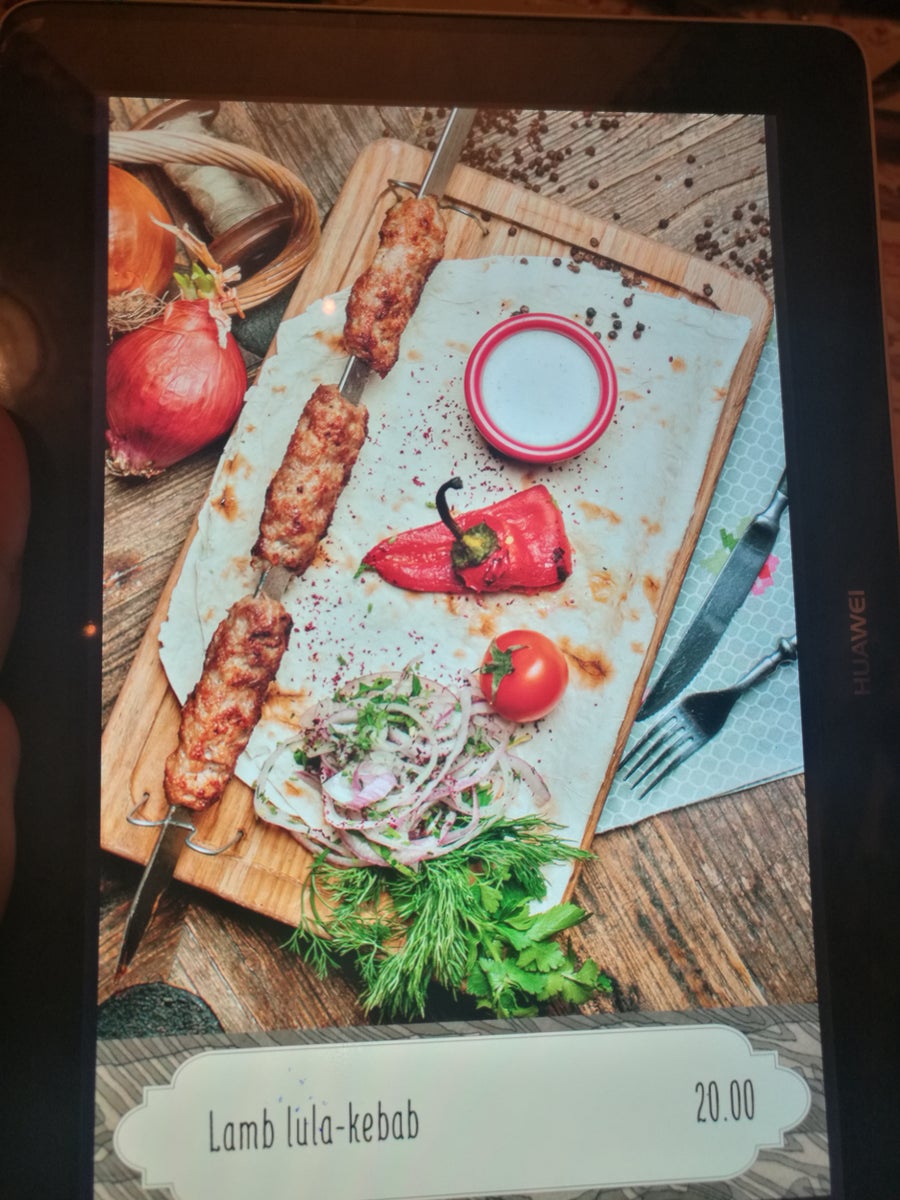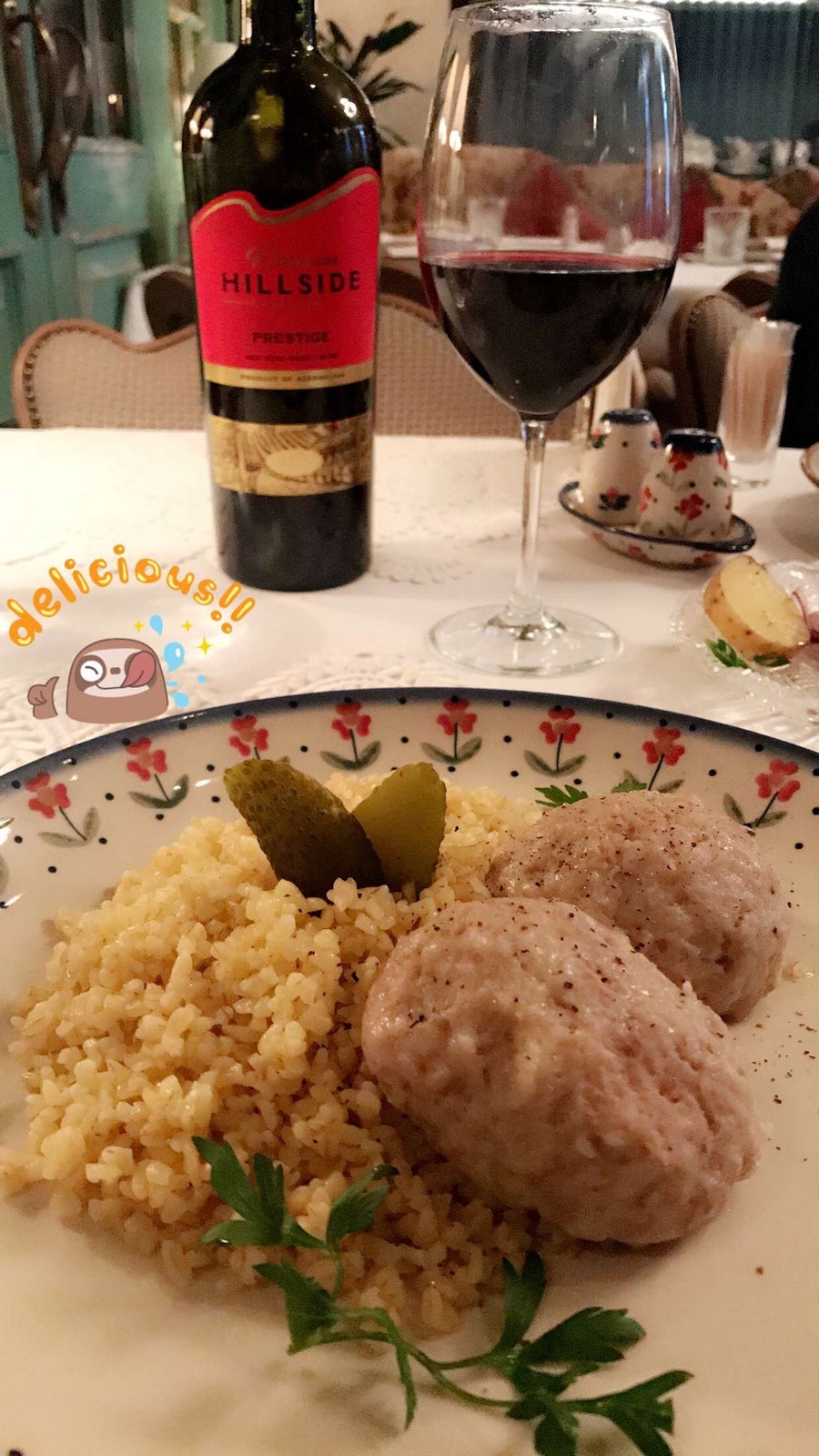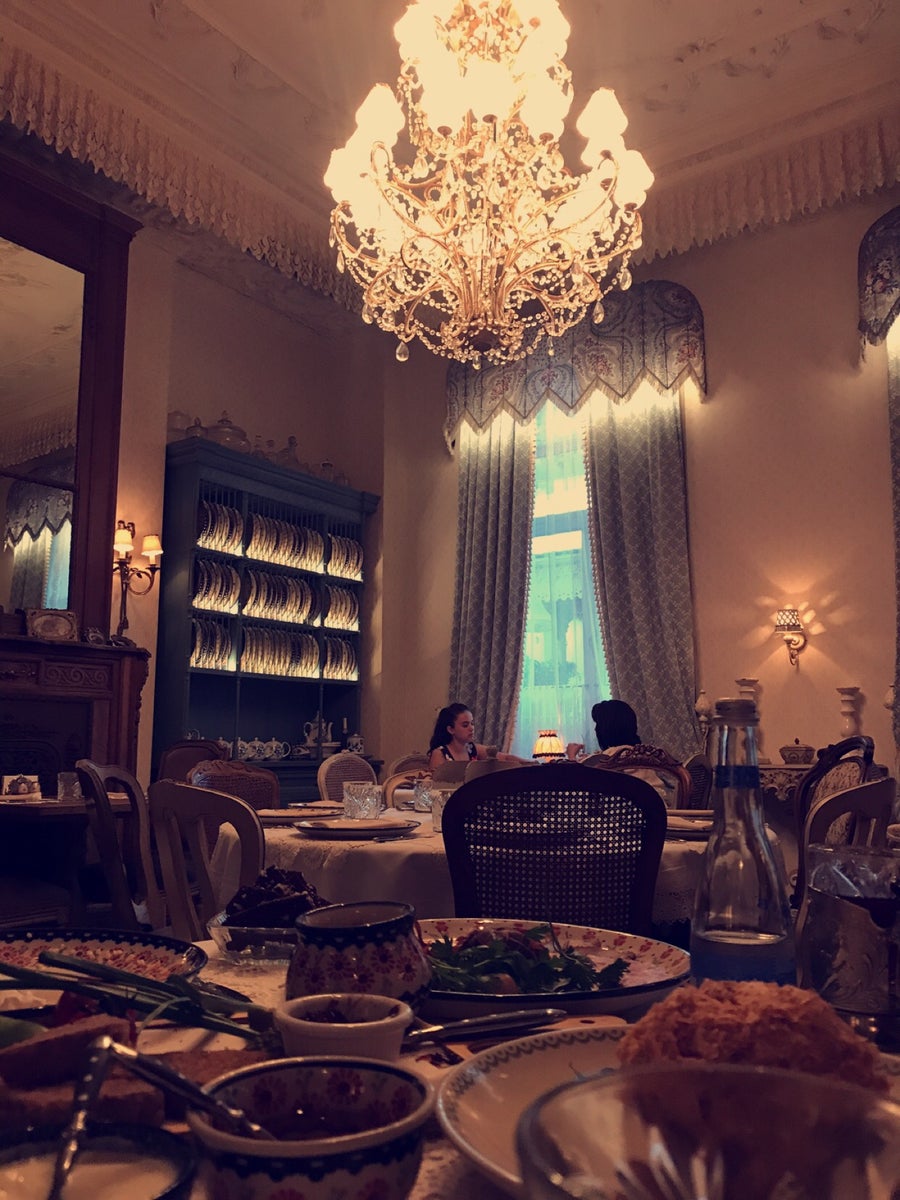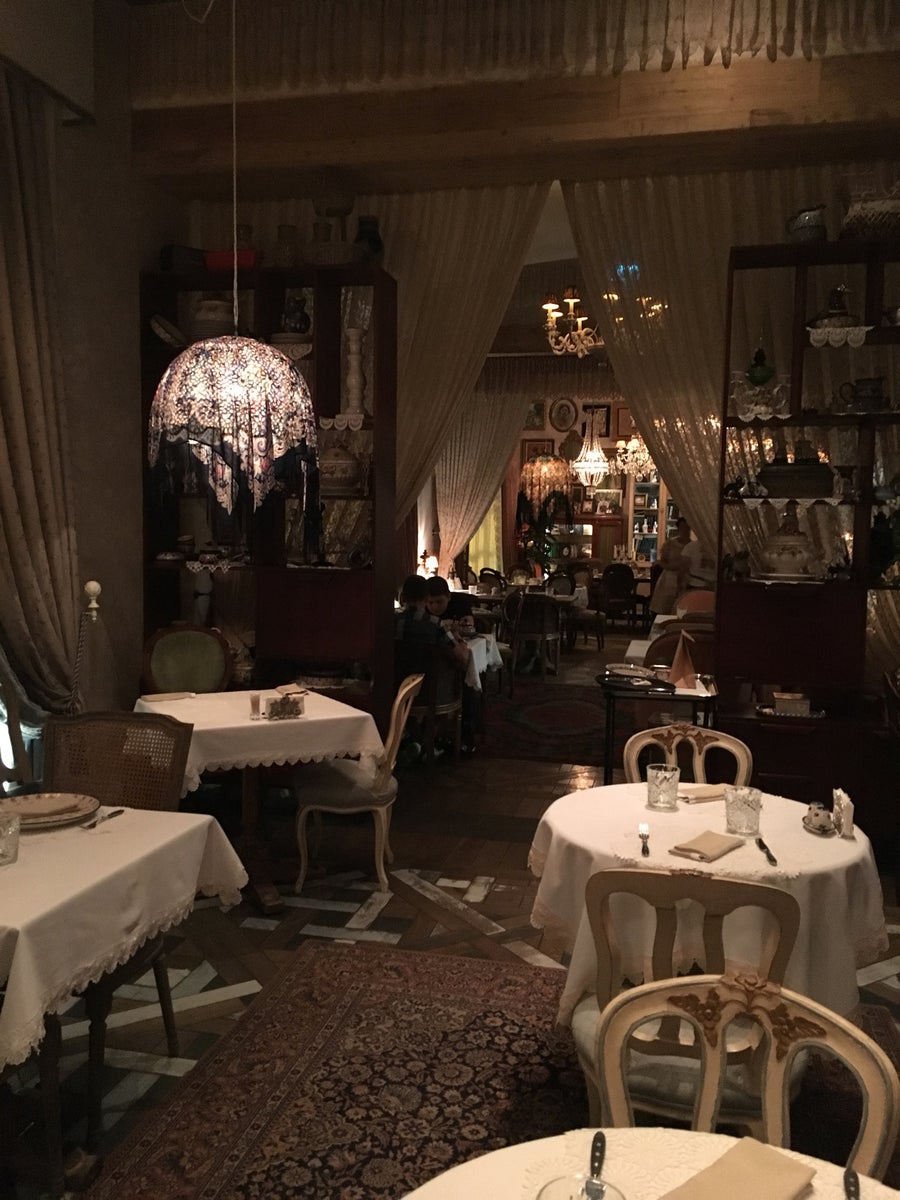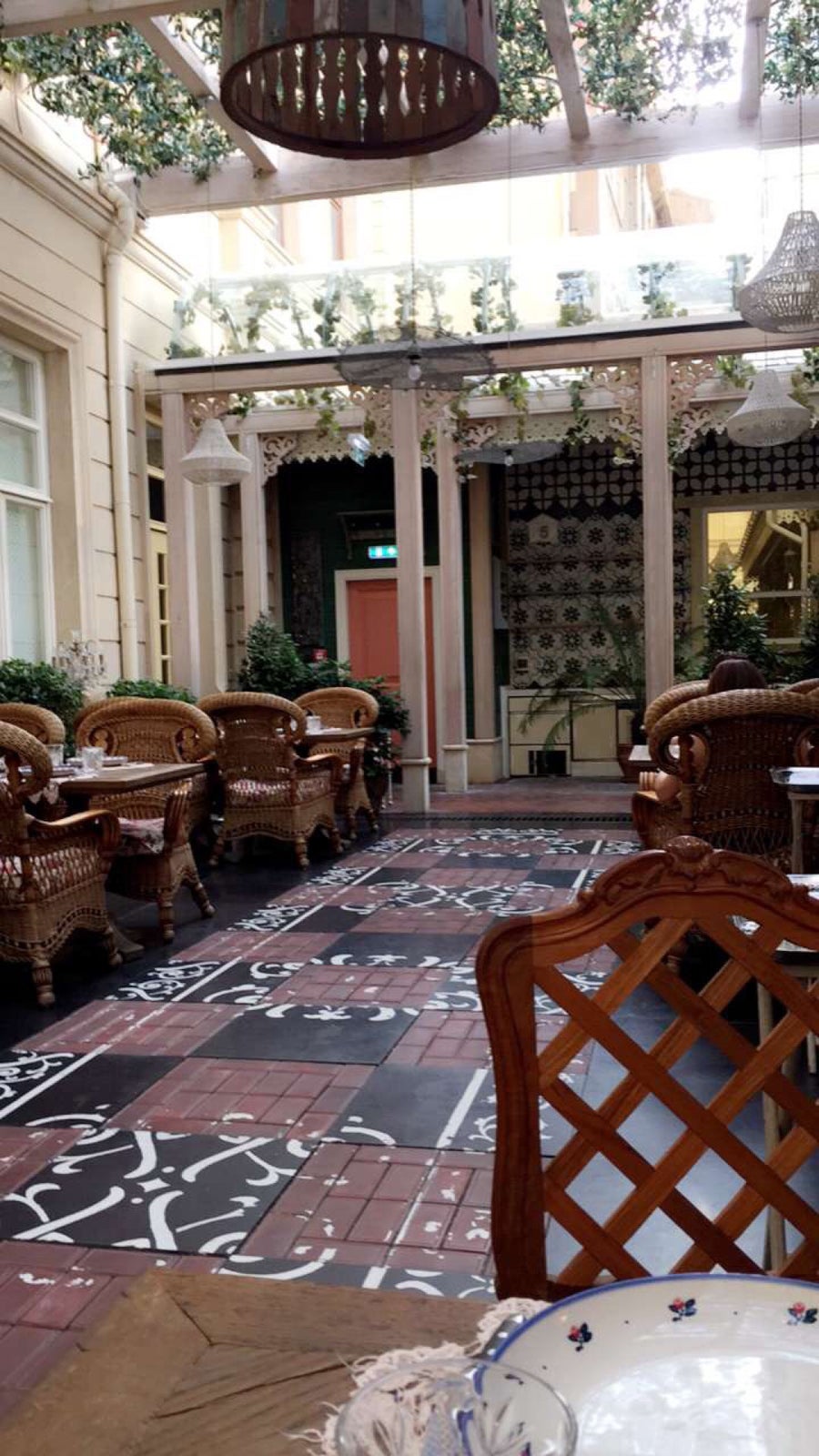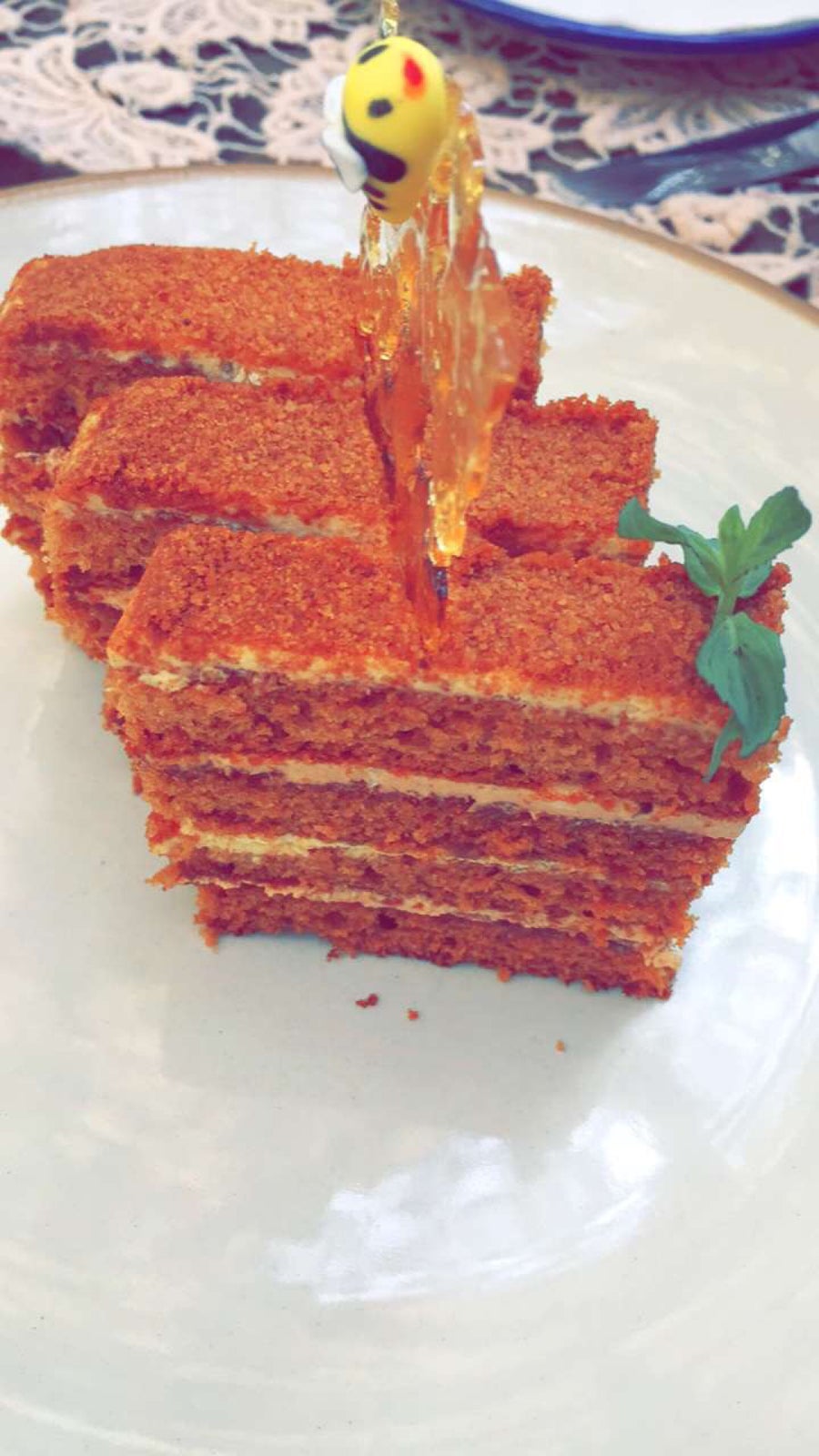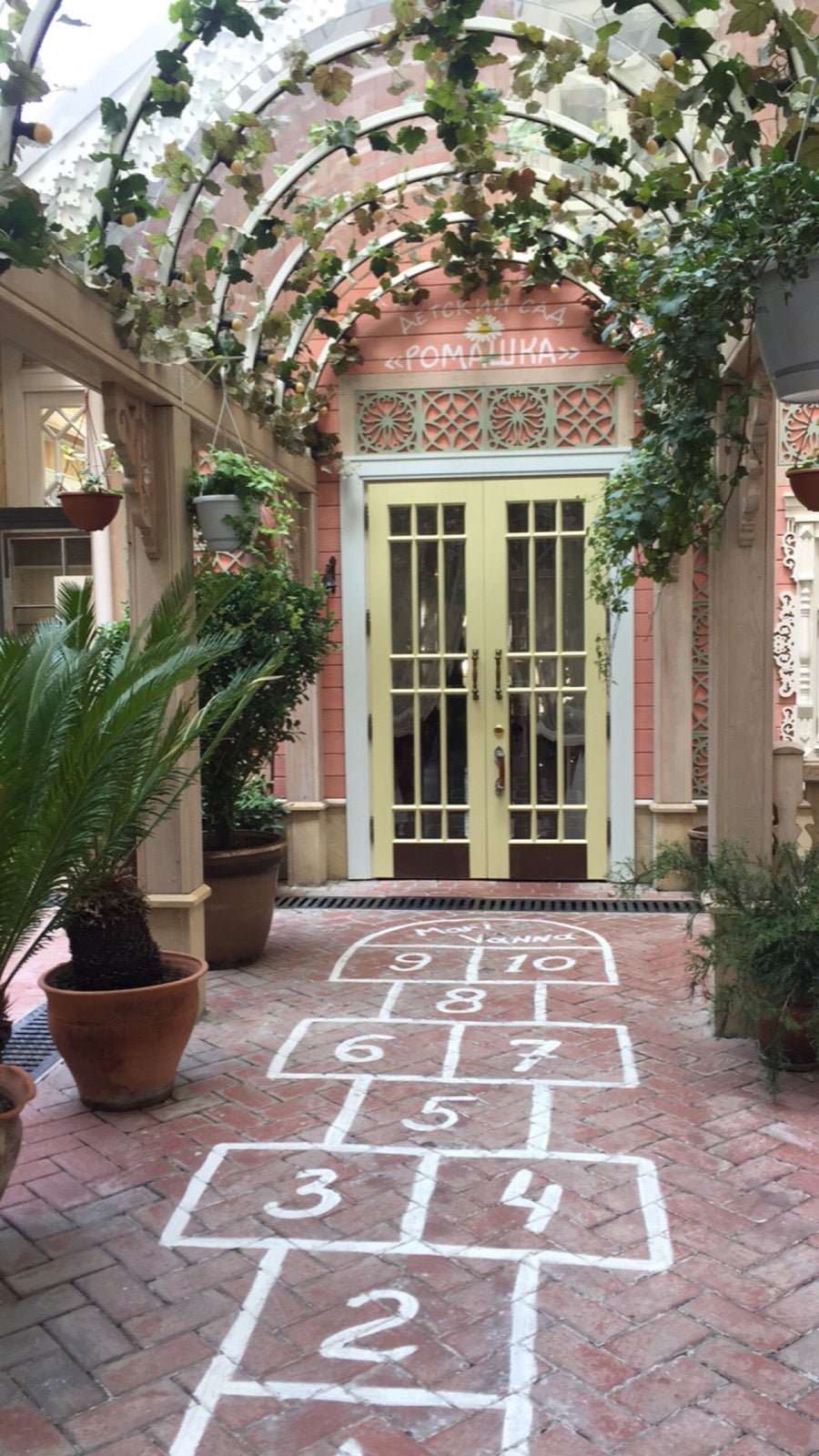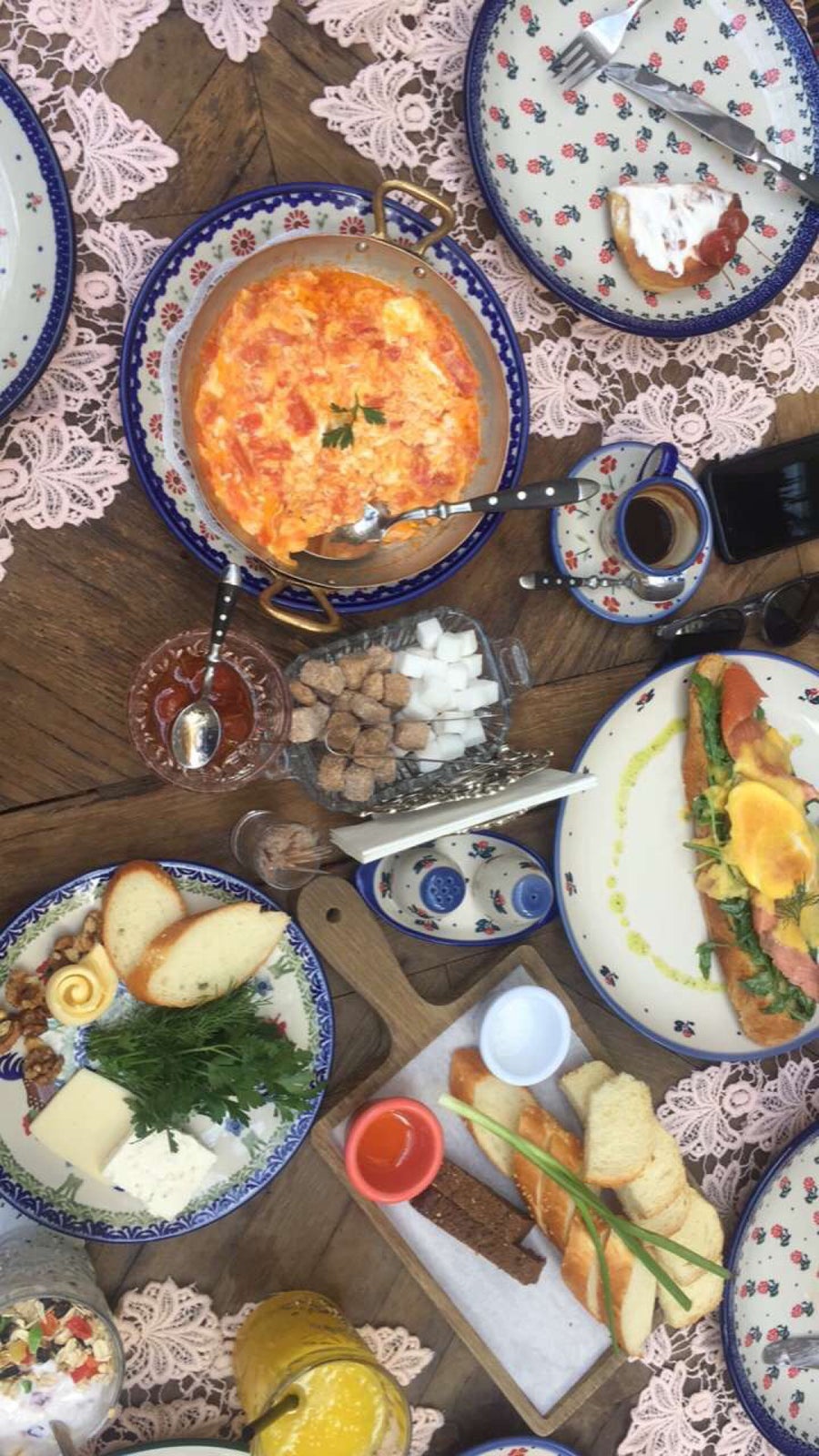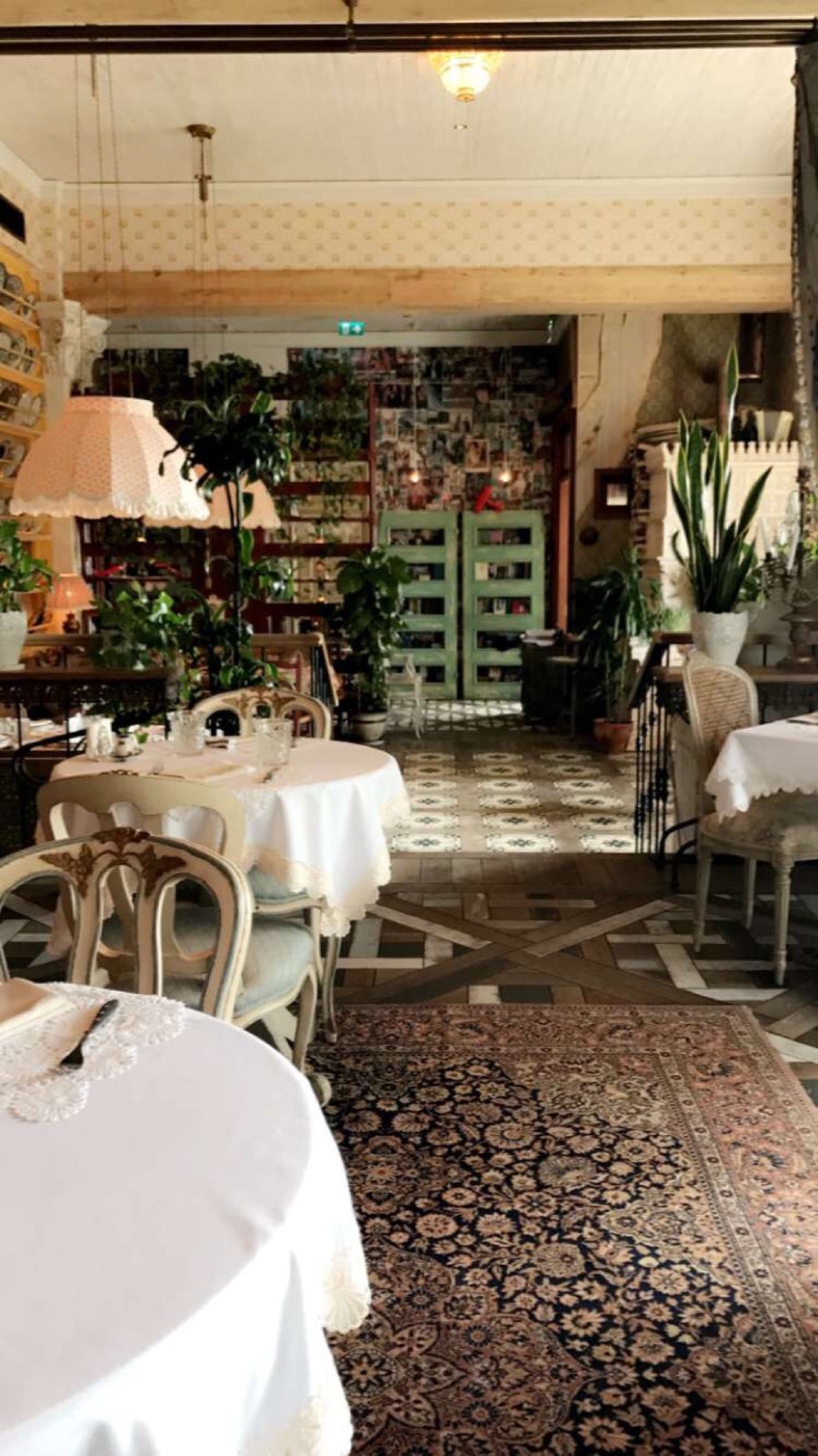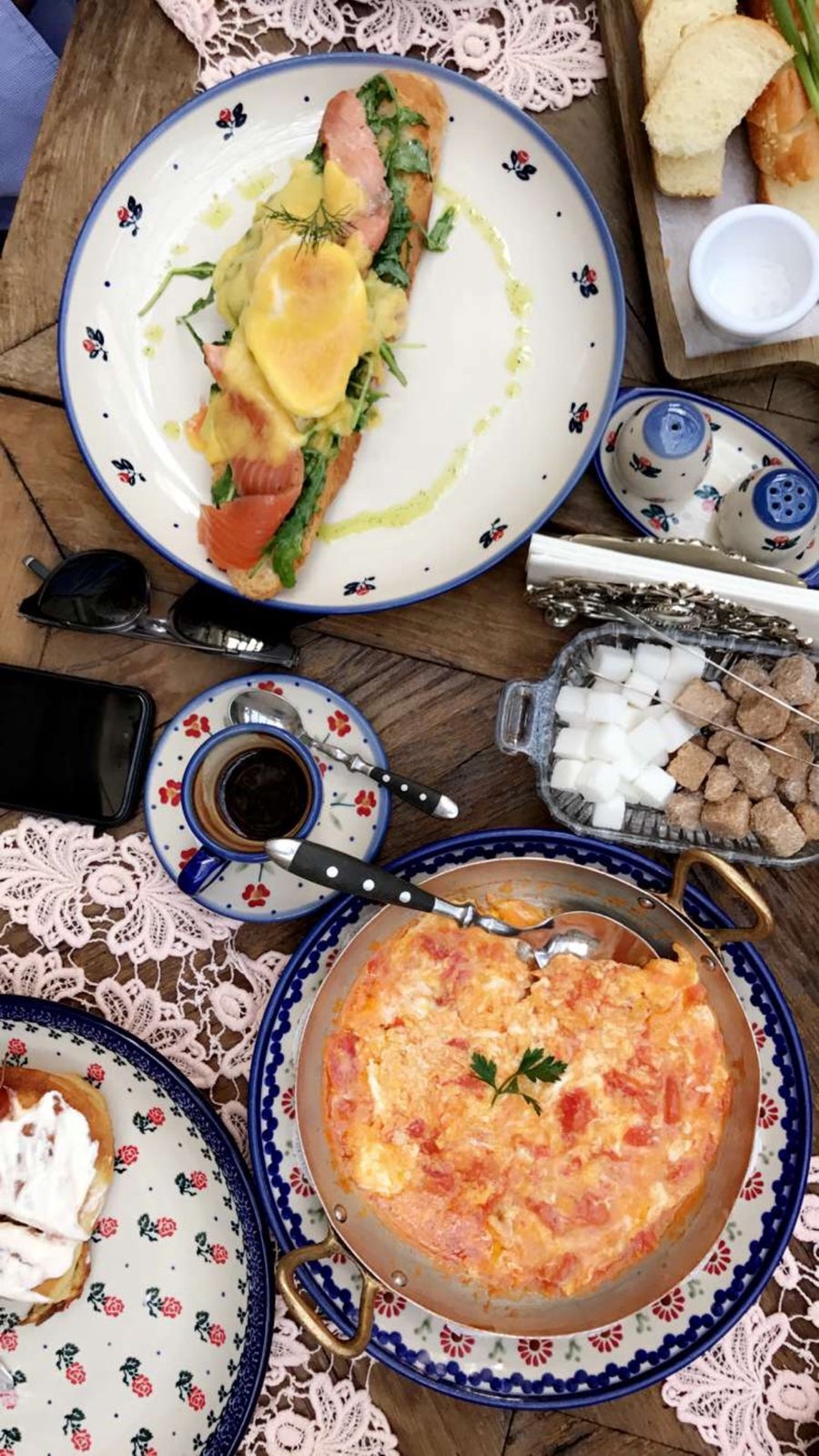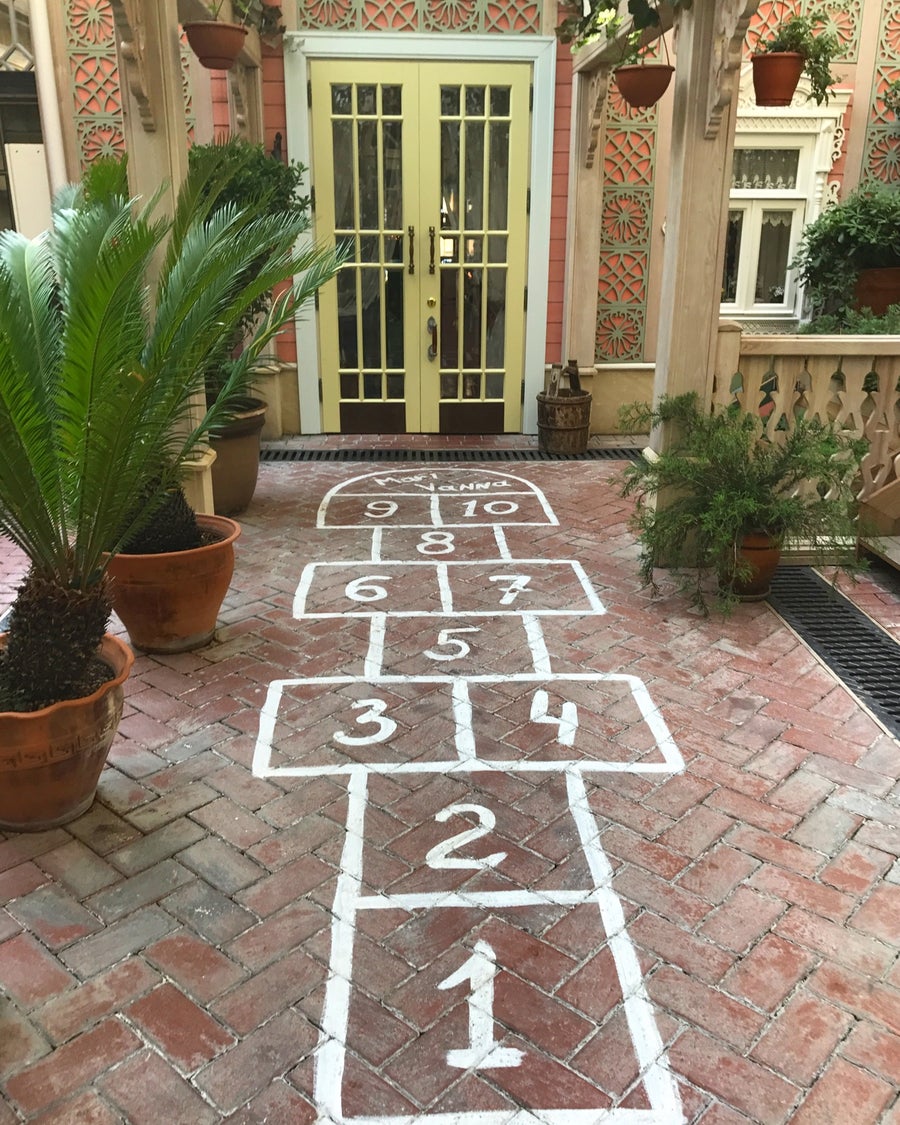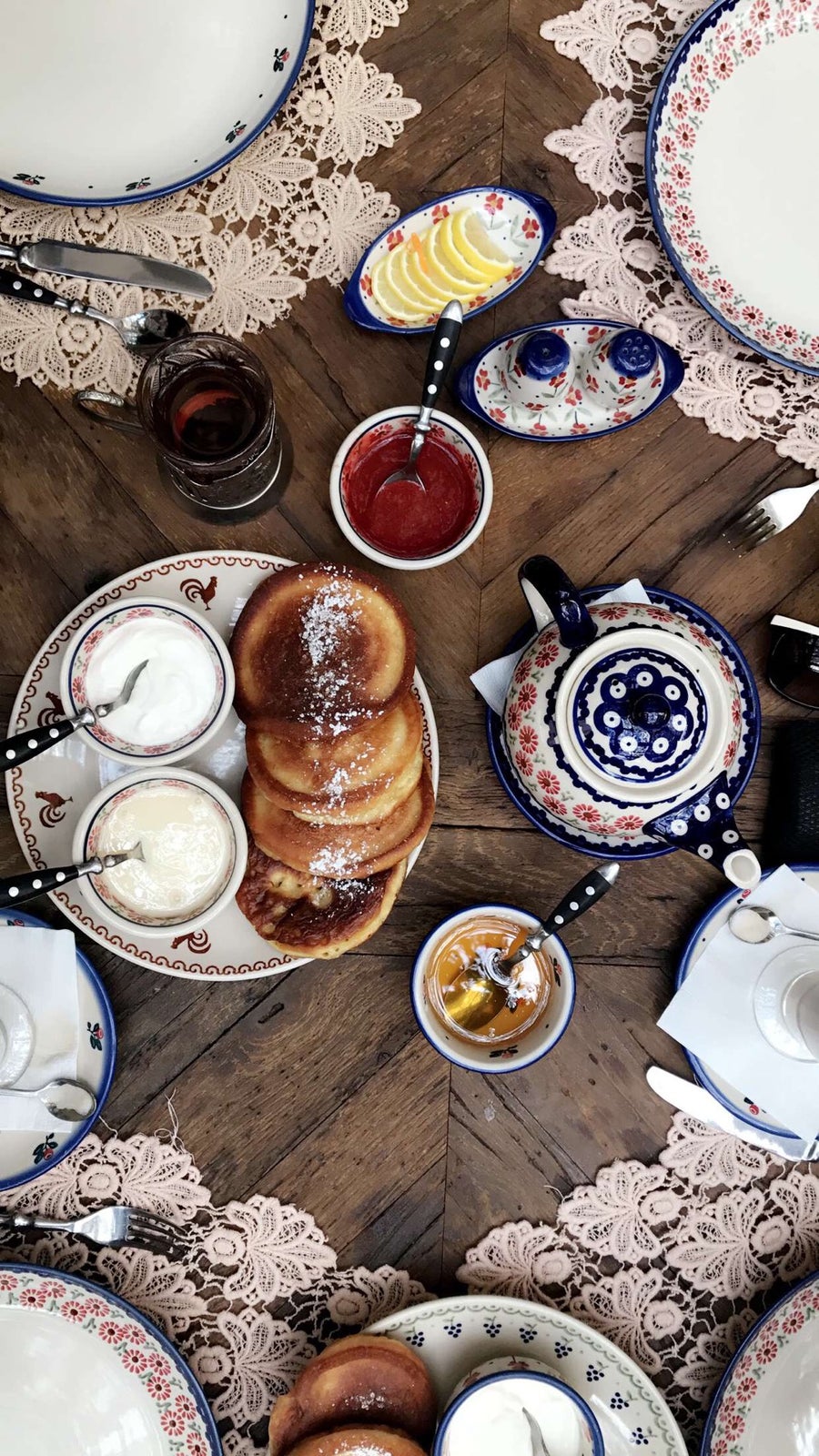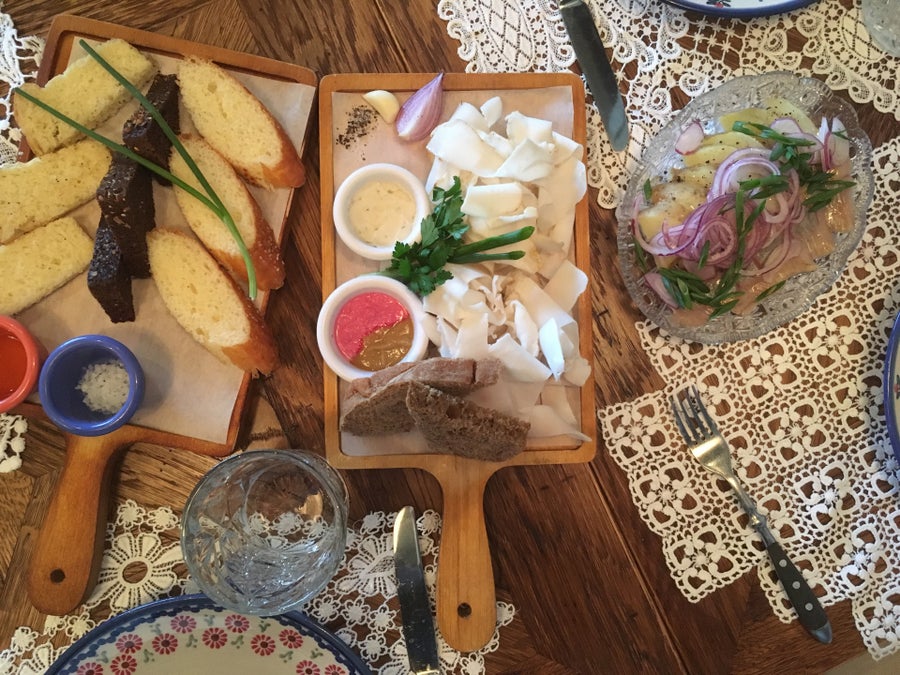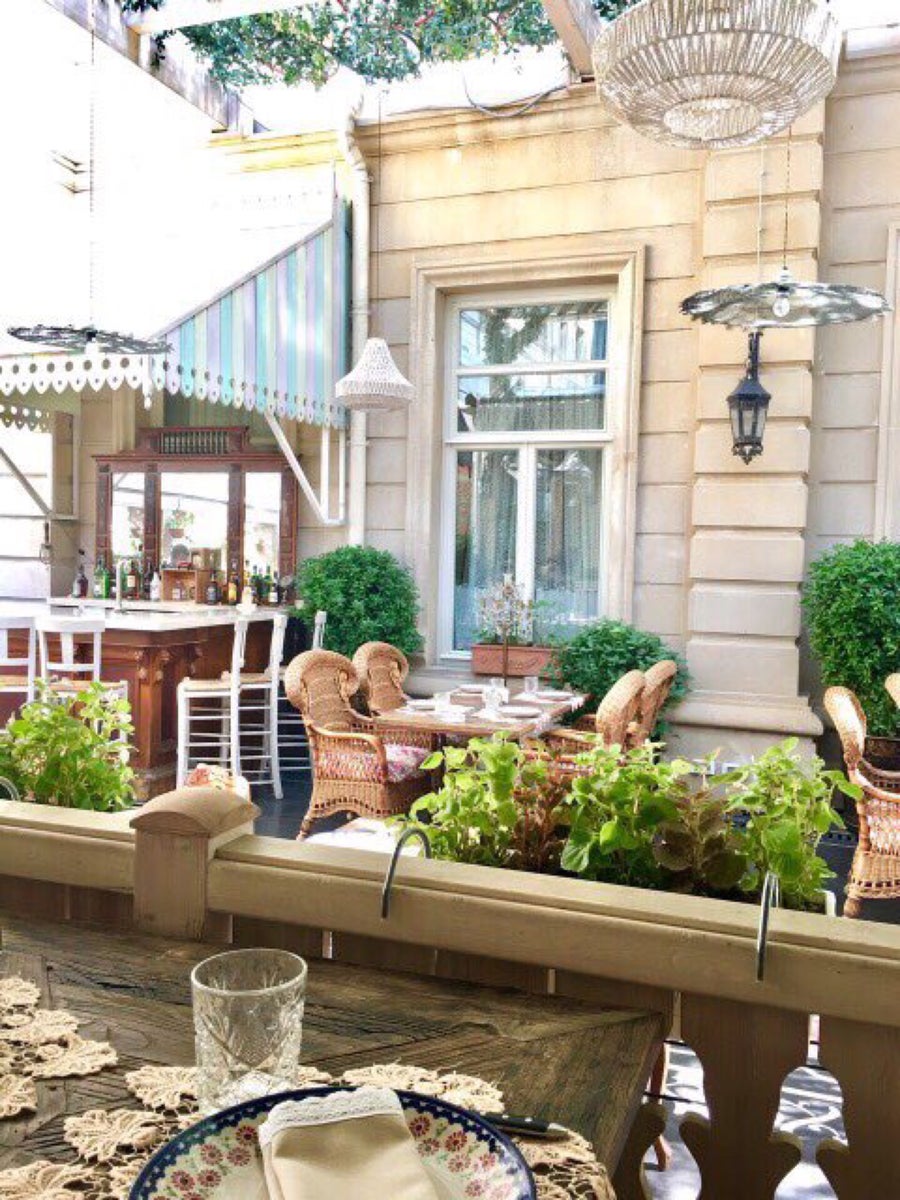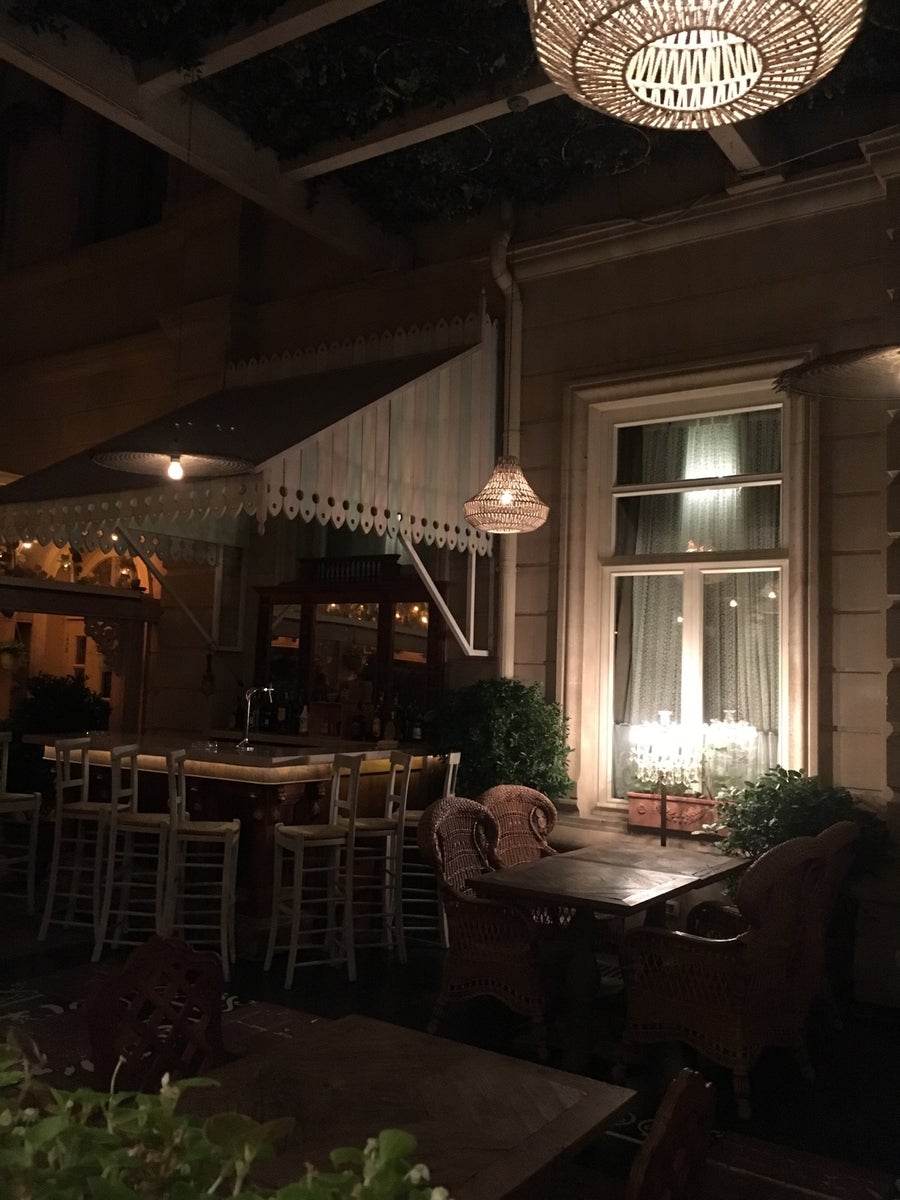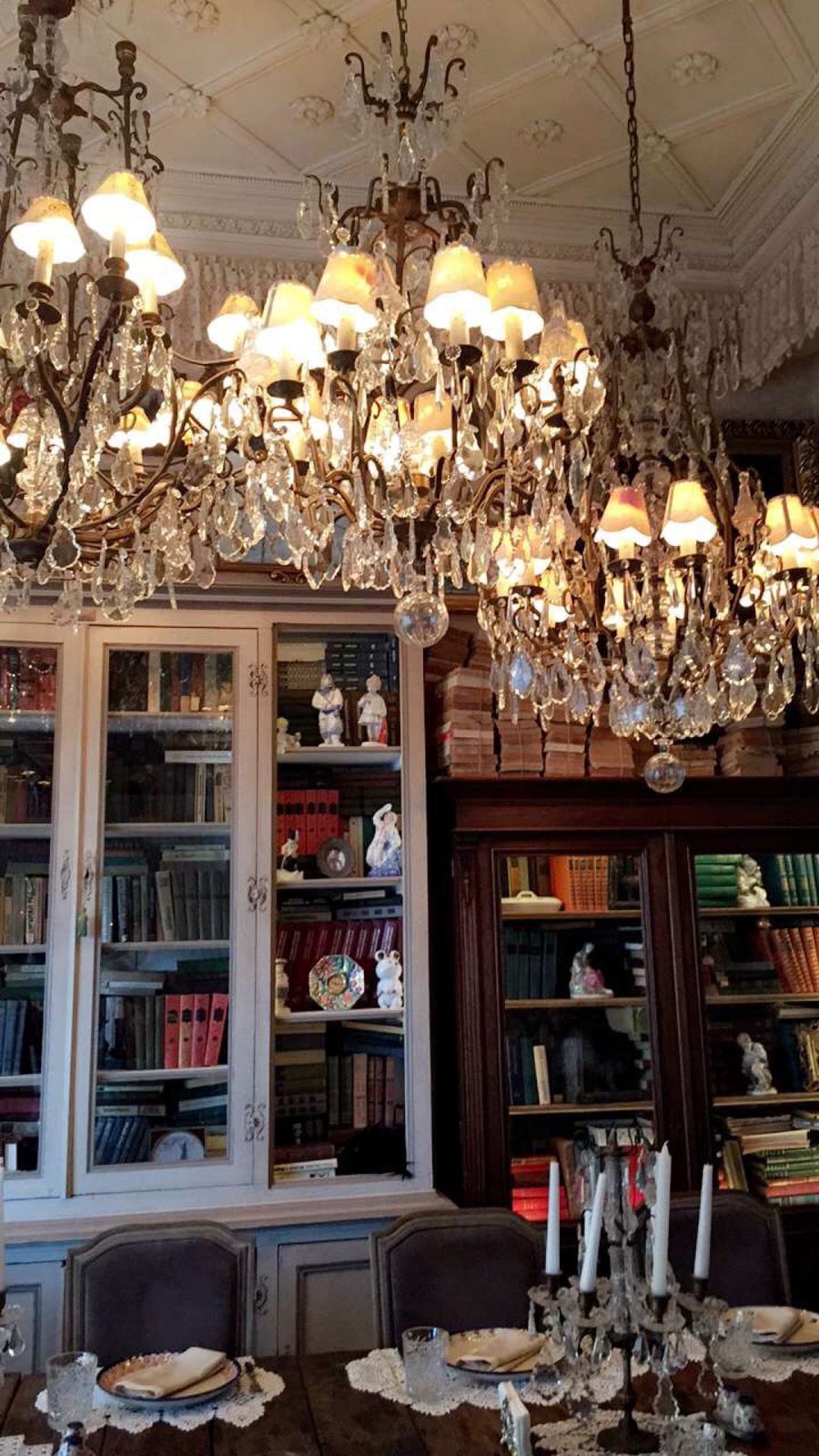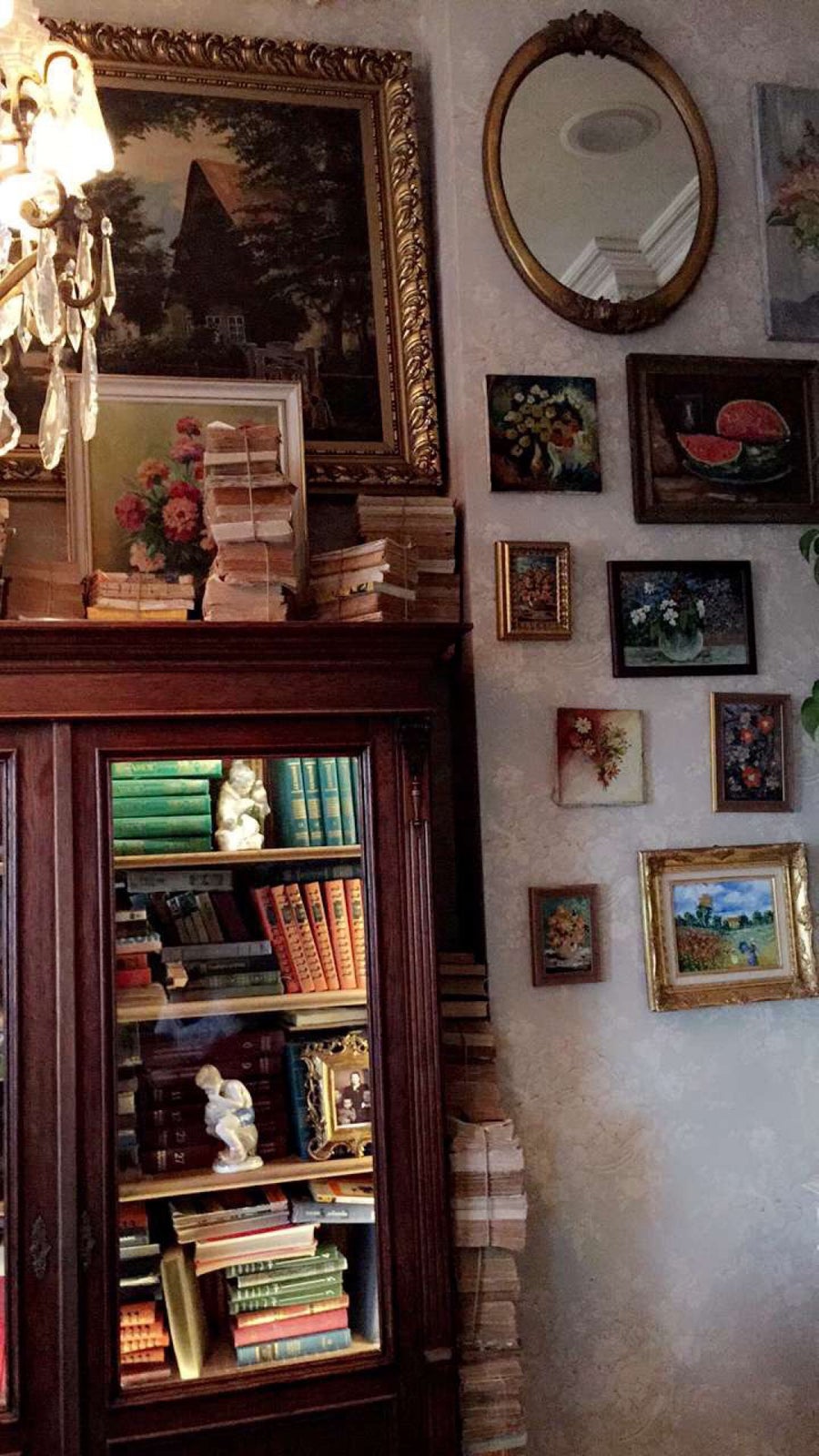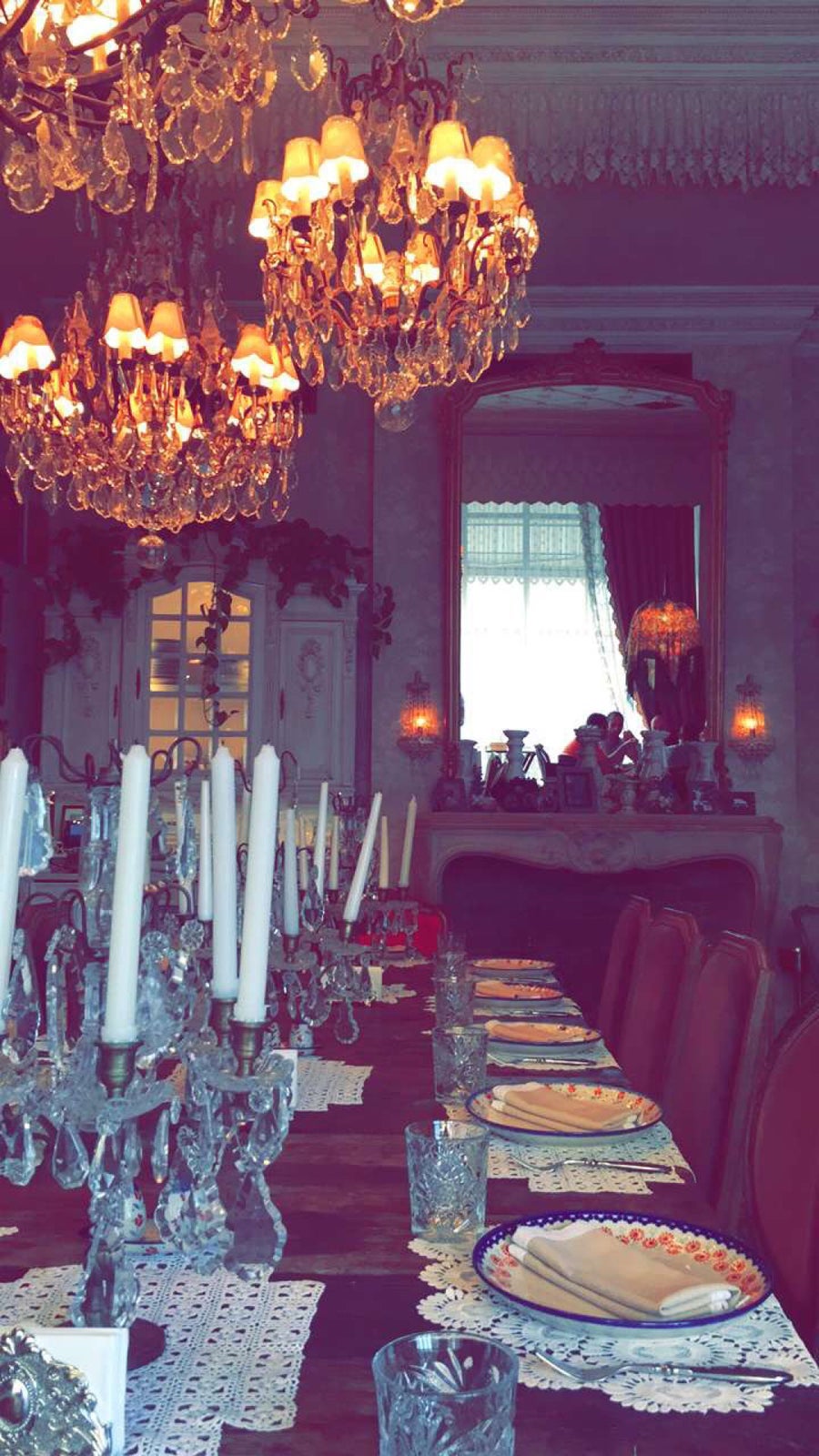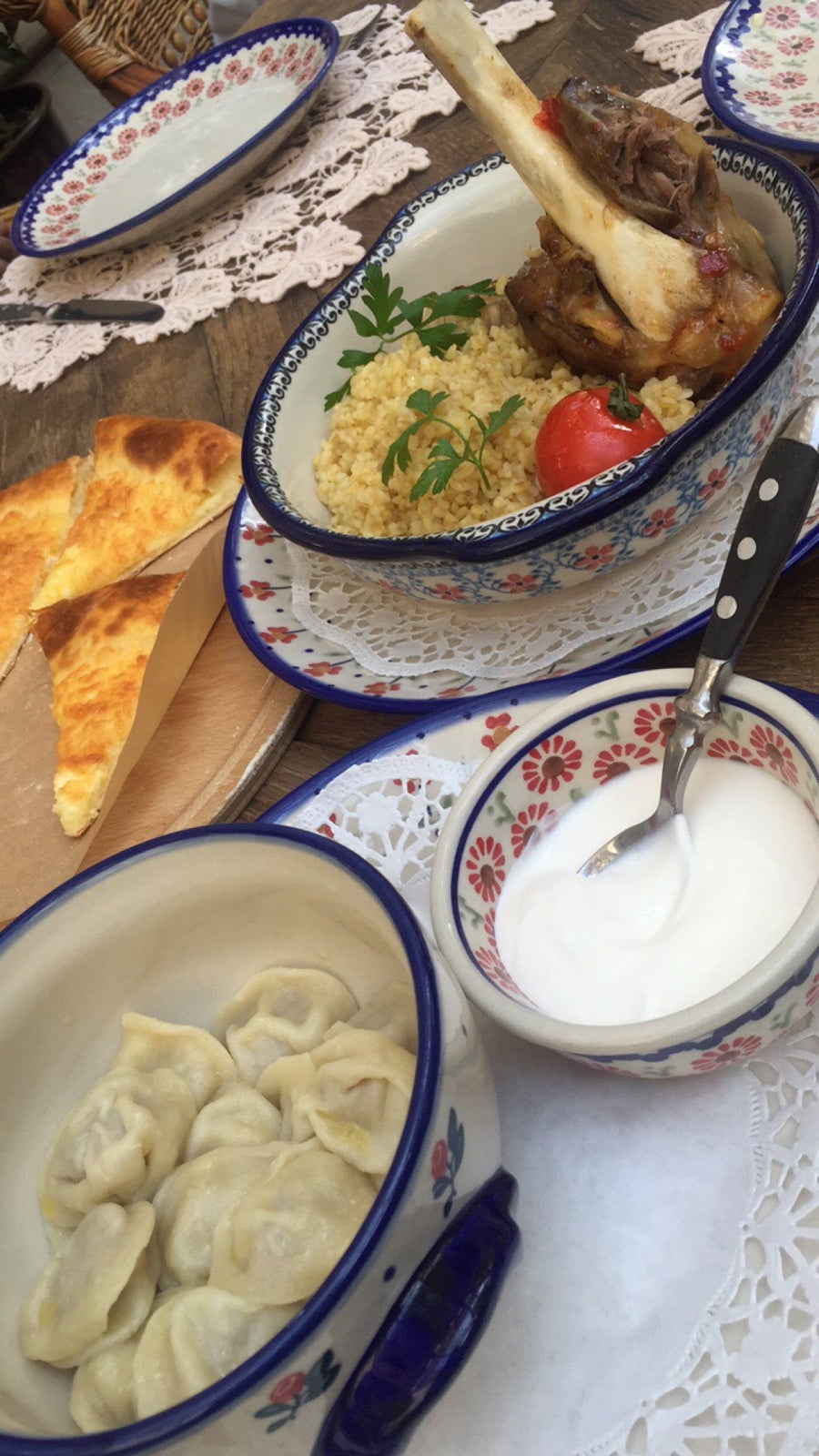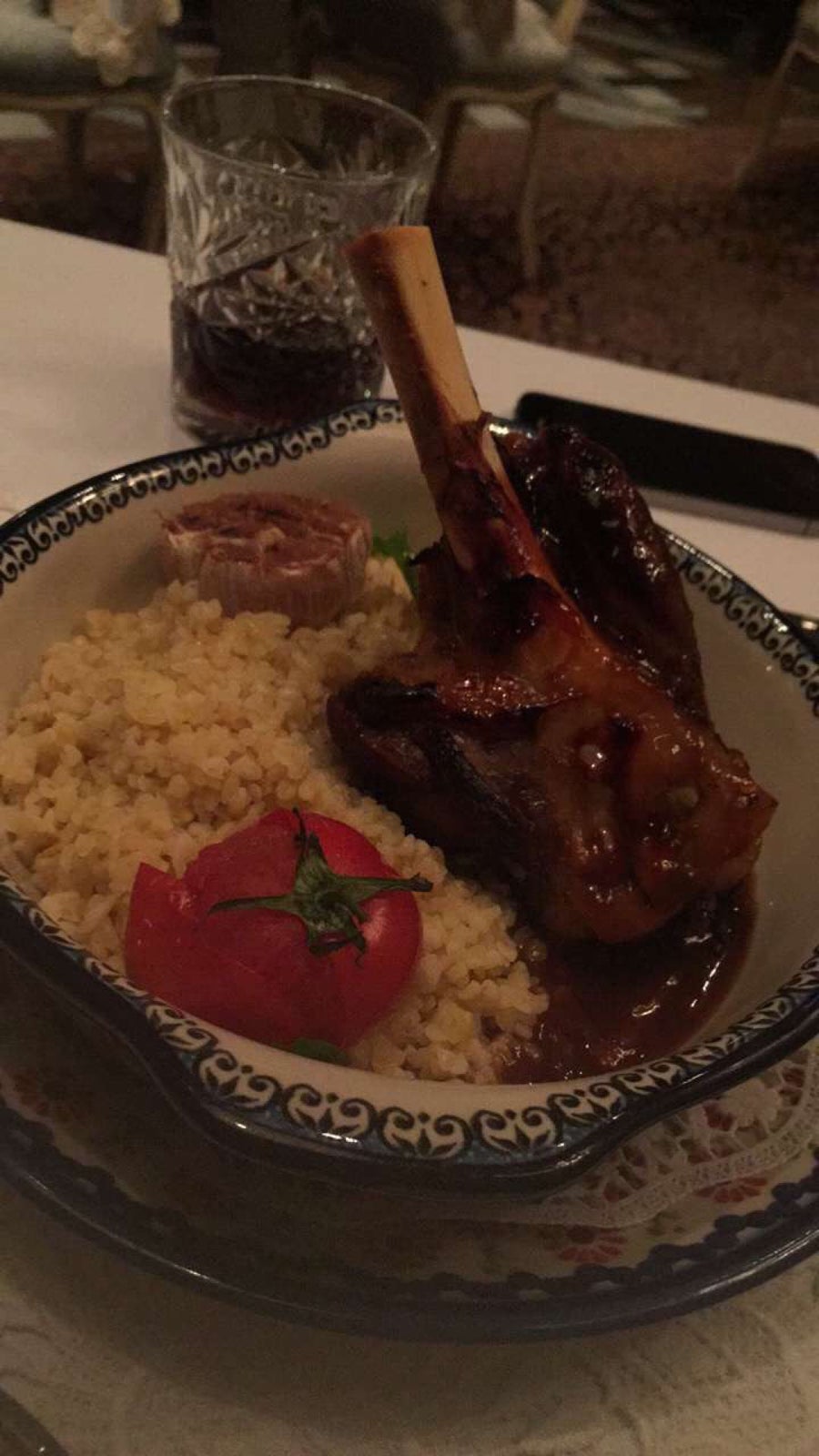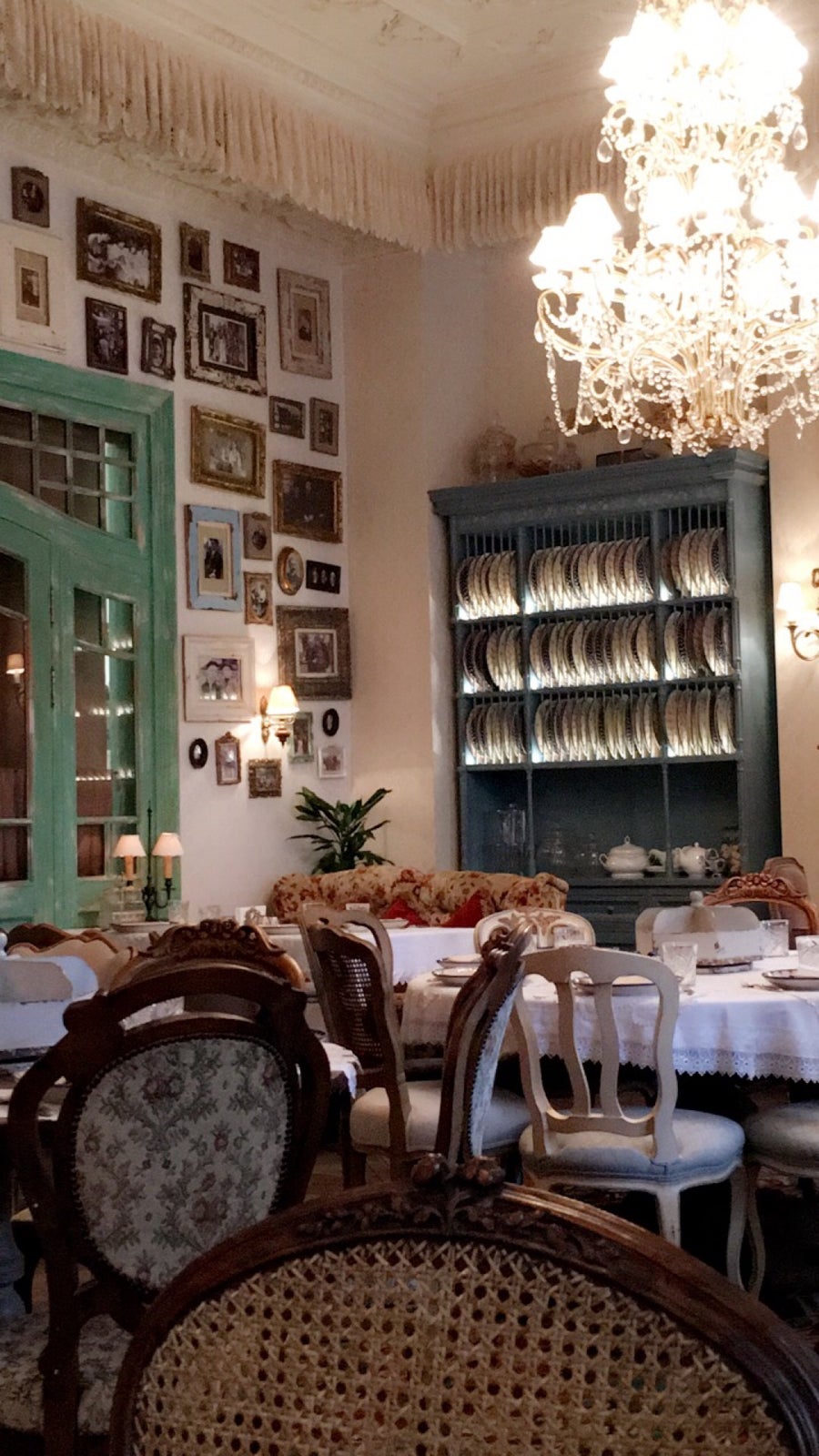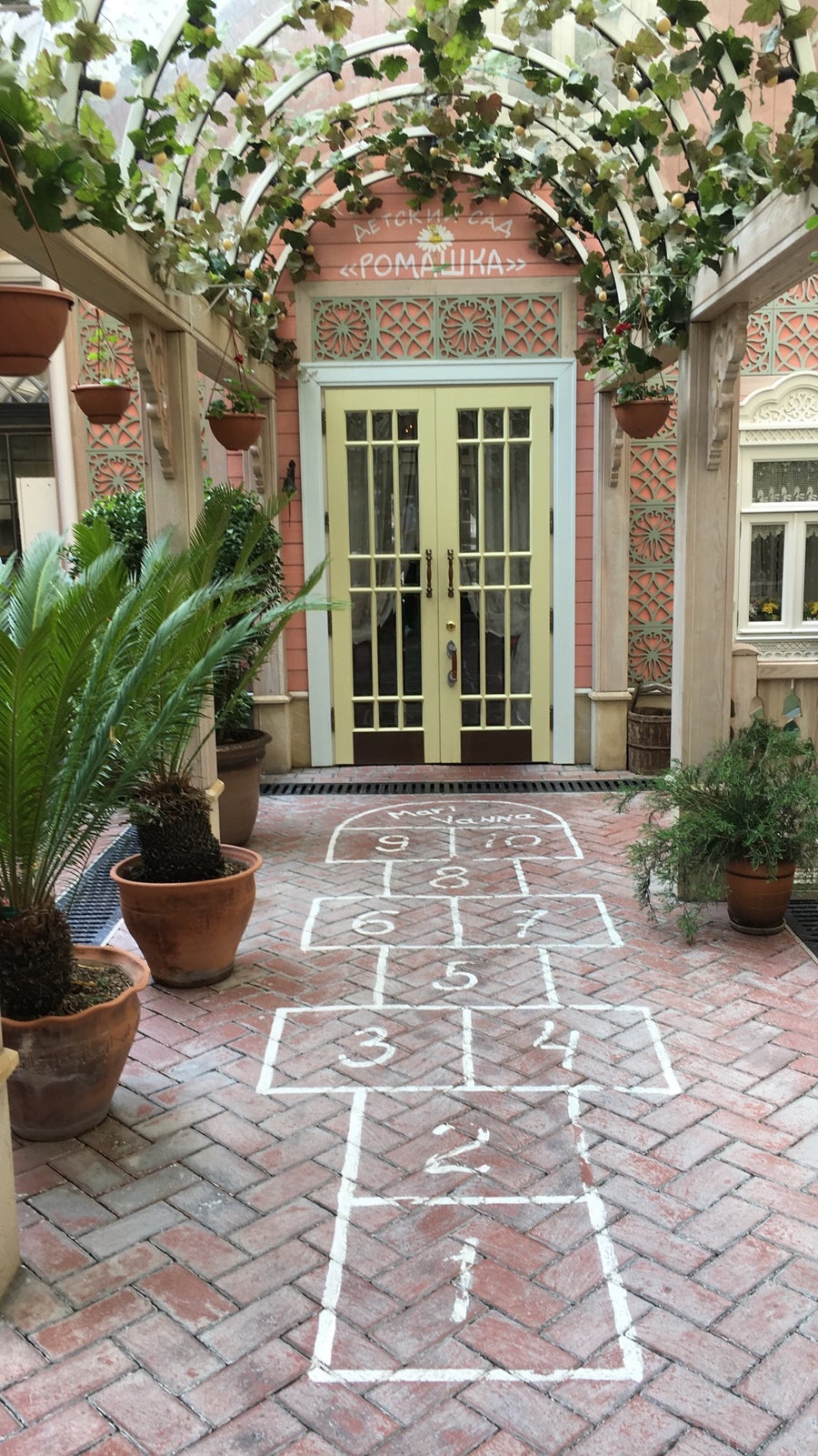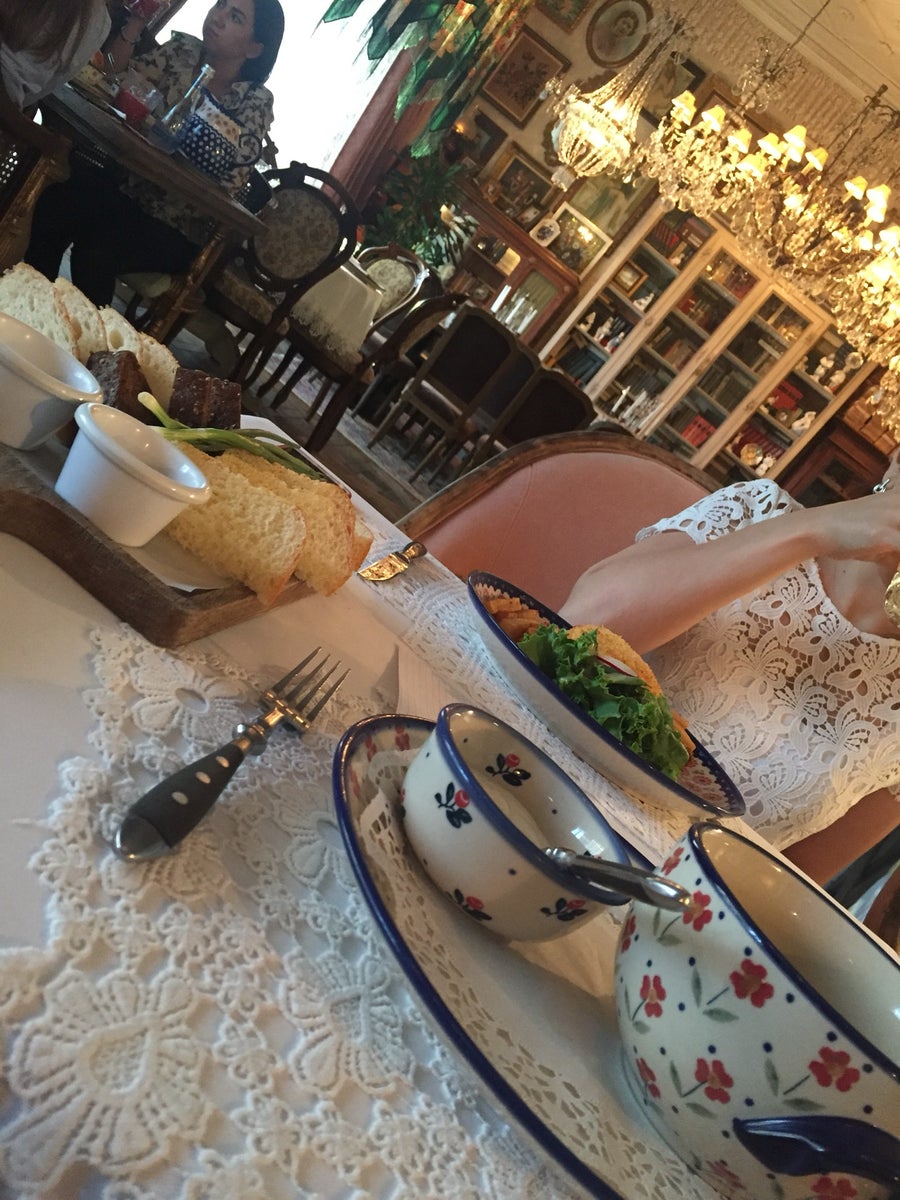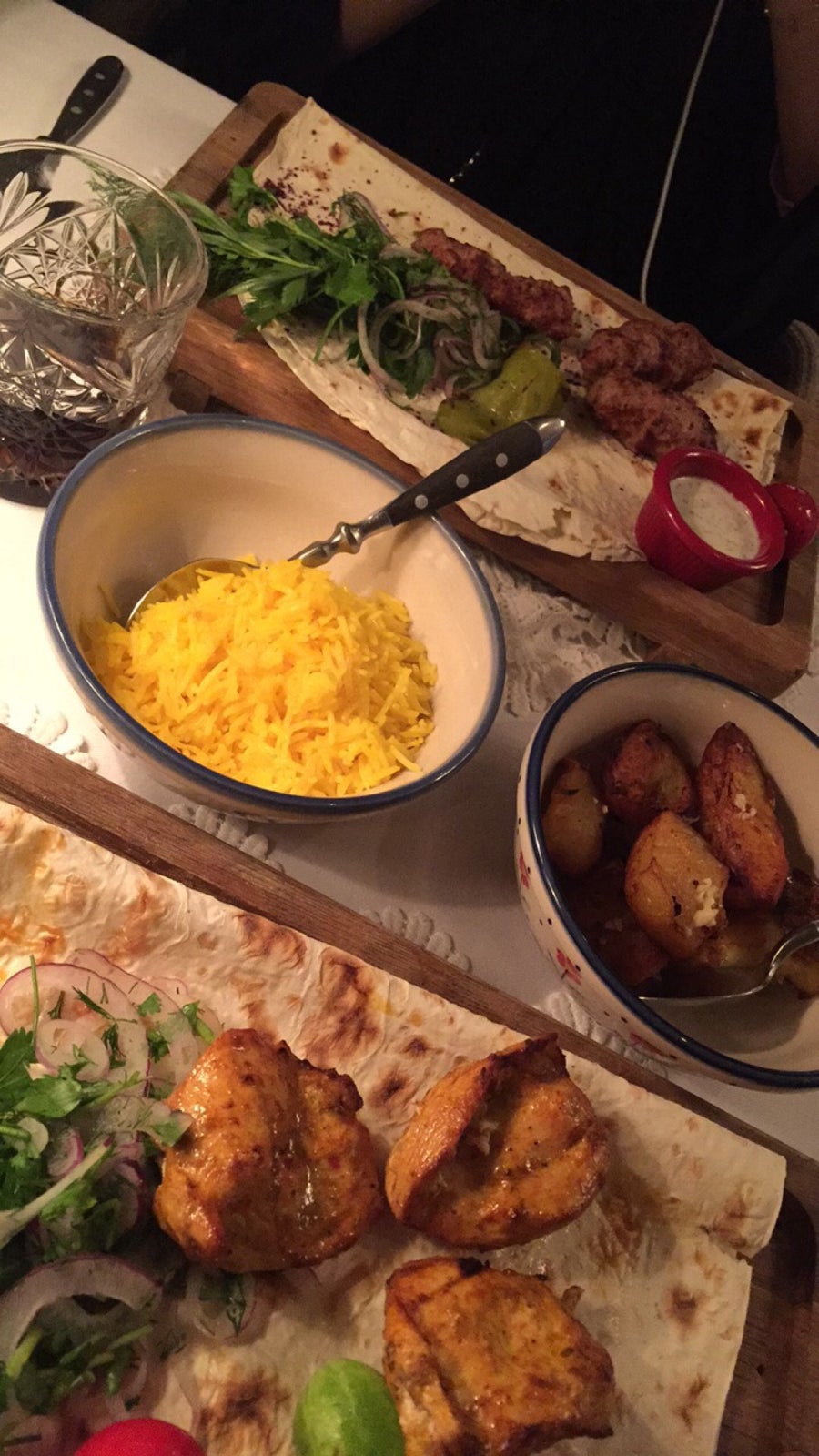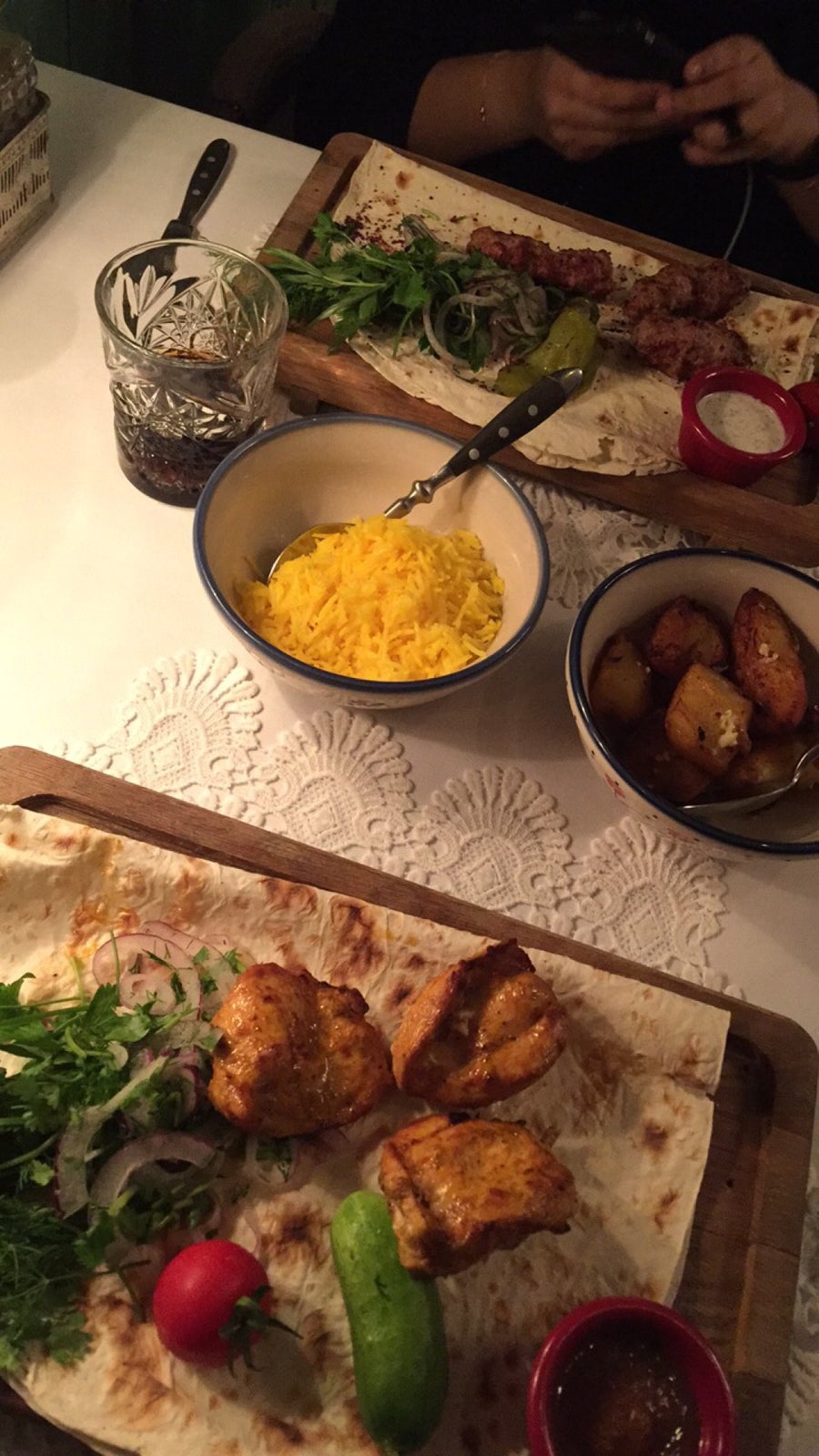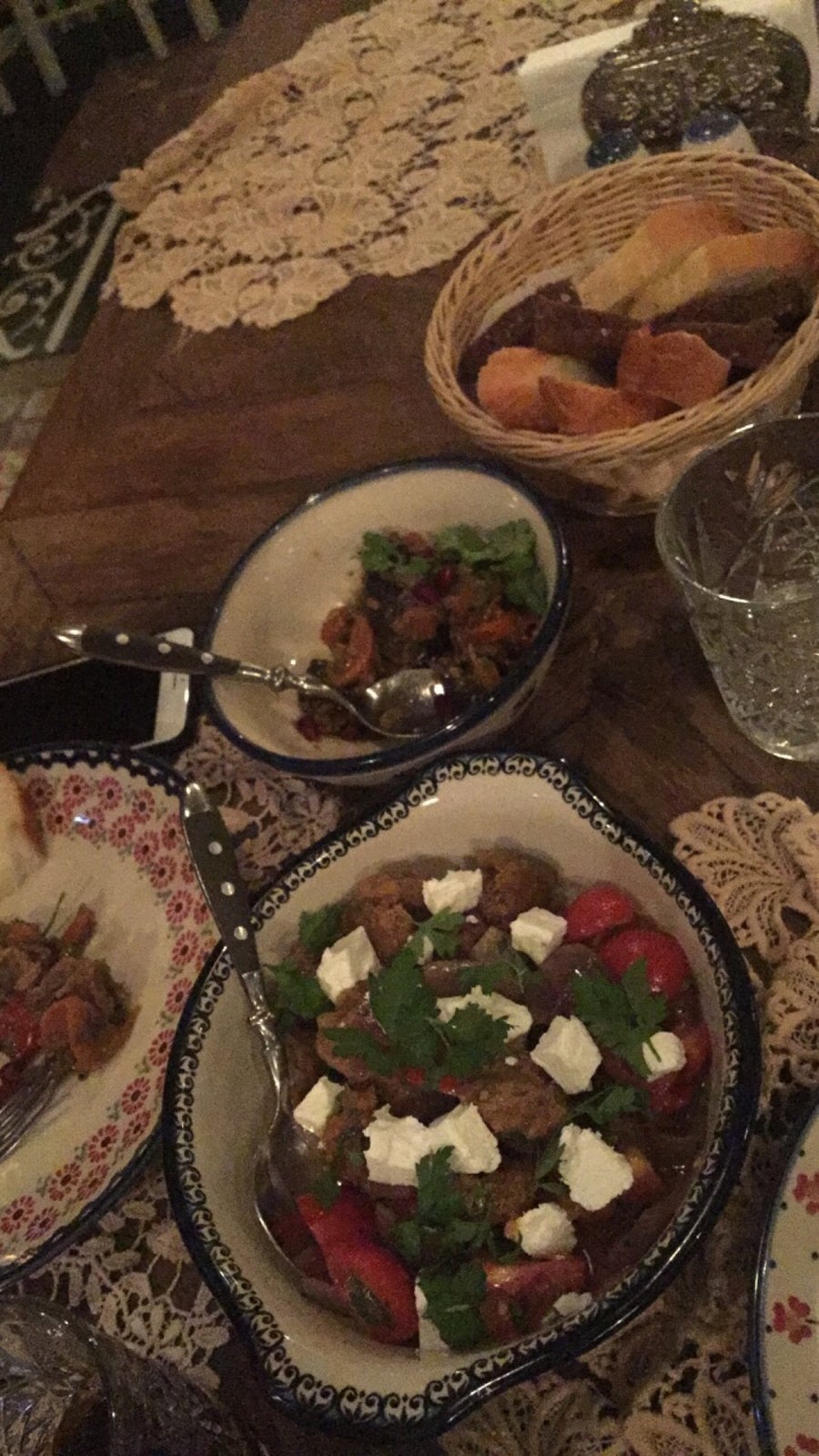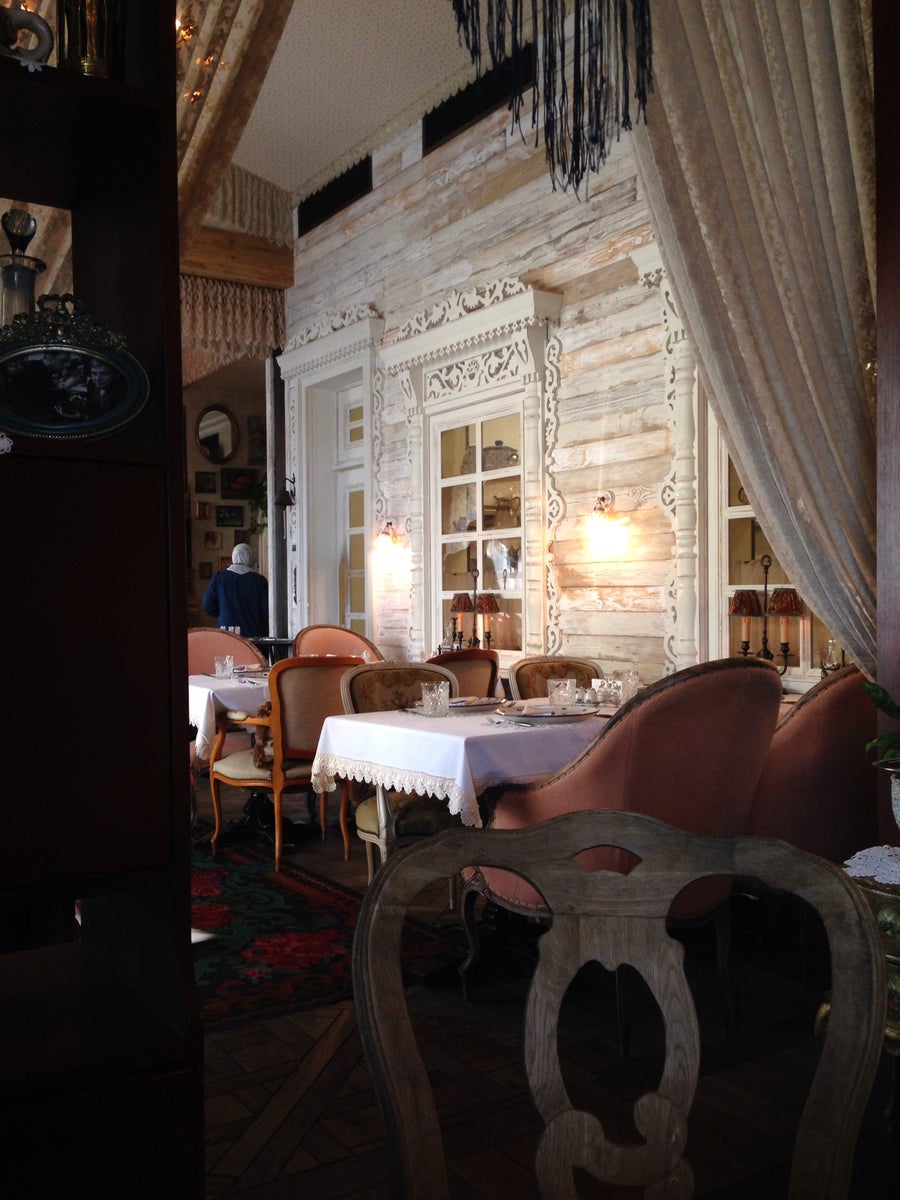 Reviews
Michael 🇩🇪

great place.nice staff.good home made style russian kitchen. successful because memories of grandmothers food ;) dont expect creativity or something new. its just tasty and simple. good homemade wodka

Reviewed on Wed, Sep 21, 2016 5:24 PM

Mehriban Aliyeva

Feels like a whole new world! The best interior in Baku, authentic Russian cuisine and very helpful staff. Best for a family outing - there is a daycare for kids.

Reviewed on Wed, Sep 21, 2016 9:25 AM

Yasaman Zahiri

The decoration is aweeeesome, really awesome. And when the food comes... you see the food is aweeesome either!! This restaurant is highly recommended for all Baku visitors.

Reviewed on Tue, Aug 29, 2017 10:31 AM

Alia Alawi

A new experience of Russian food. The interior is great and nice. Friendly staff.

Reviewed on Tue, May 2, 2017 3:34 AM

Gabriel Marine

The atmosphere is great, the service is outstanding, the food is top and the deserts are Exceptional. Must try when in lovely Baku 👍

Reviewed on Wed, Sep 23, 2015 1:54 PM

Evren Emektar

Lamb dumplings must be tried. Fillet was also delicious. This is a place to visit, especially for its nice decoration.

Reviewed on Thu, Jun 2, 2016 7:22 AM

Faris Anas

Funny place to be in ...the staff are nice ....food is very good...don't forget to order (the caesar salad and the potatoe with the meat is really good choice).

Reviewed on Mon, Aug 7, 2017 6:16 PM

Jarryd Commerford

Lule kebab, dumplings, and caviar were delicious. Very friendly service.

Reviewed on Mon, Jun 20, 2016 12:24 PM

Diana Radeva

Great creative interior and atmosphere, attention to detail. Delicious food - especially liked the dumplings. Best service I've experienced in Baku!

Reviewed on Mon, Jun 20, 2016 7:11 PM

Dr Alrashood

Lovely place , attractive decoration .. Yummy napoleon and honey cake delicious pineapple juice .. perfection

Reviewed on Fri, Sep 15, 2017 11:17 AM
is used to stop multi-sticky
Call Restaurant
050 256 44 29
Offers
No offers for this restaurant.
Reserve your table
This restaurant does not accept booking.