Nar & Sharab
N. Guliyev St. 21
Nar & Sharab restaurant is unique, first of all, its location. Panoramic restaurant Nar & Sharab's the main decoration is stunning views of the sea. The noisy and bustling city is far away, and Restaurant is located somewhere near the bright, Baku sea. From here it is nice to admire the sunrises and sunsets and observe the flight of birds. The design, corporate identity and interior of the restaurant were developed by famous designers.
In Nar & Sharab guests are always waiting for the most delicious food, the most fashionable music, the best and loudest parties, the most eminent guests! The motto of the restaurant: the best for the best!
More About Nar & Sharab
Payments Accepted
Cash, Card
Cuisines
Turkish, Azerbaijani, European, Seafood
Known for
Seaside Beach Restaurant
Features
Family Friendly, Parking, Serves Breakfast, Takes Reservations, Kids Friendly, Outdoor Seating, Good For Groups, Terrace, Chill-out, Free Parking, Waiter Service, Full Bar, Late Night Eating, Brunch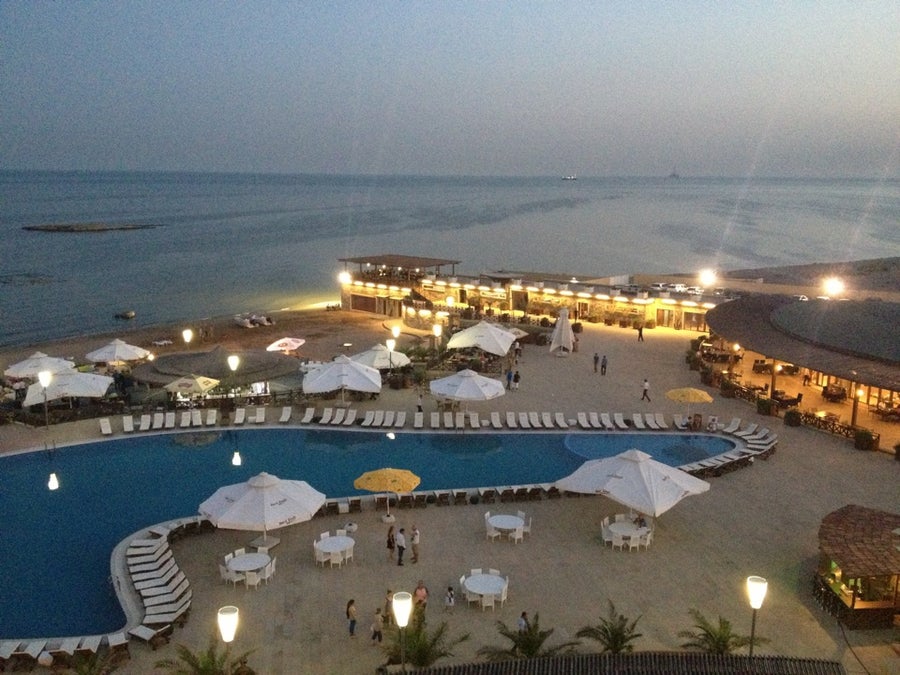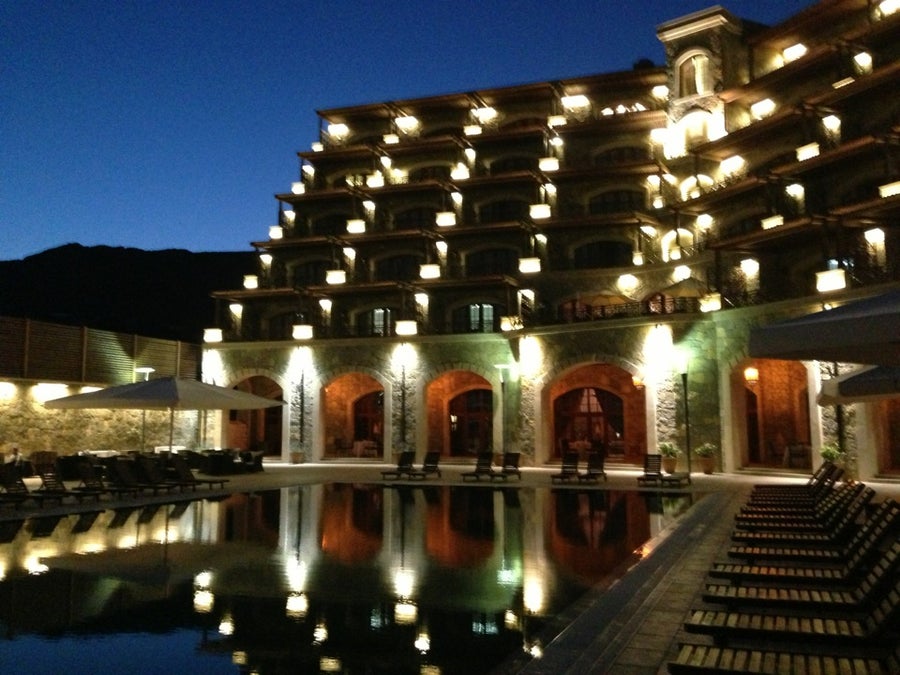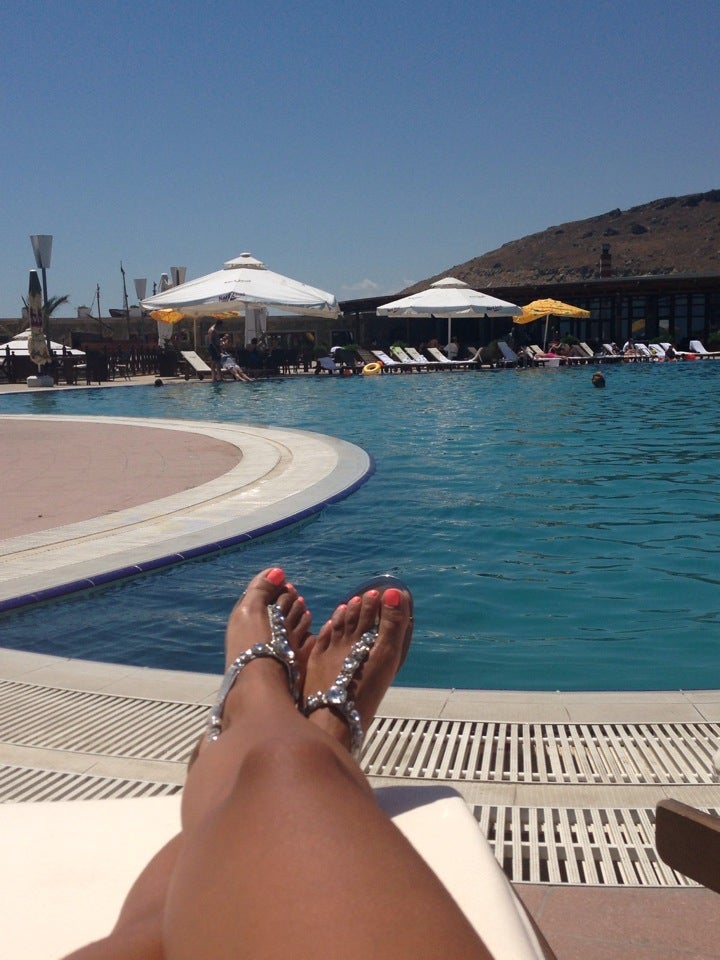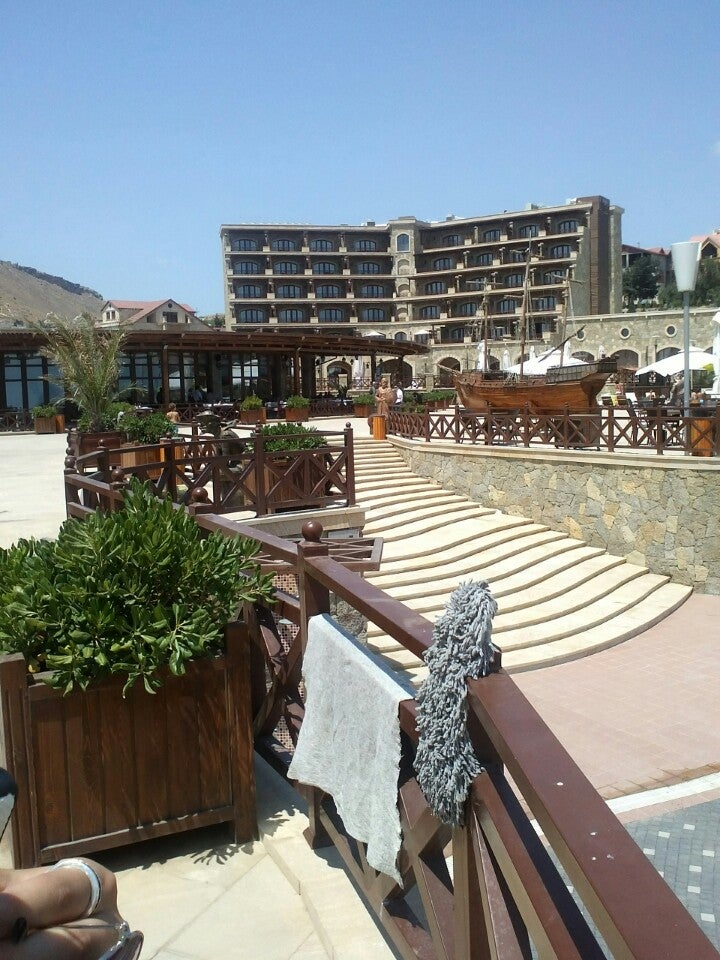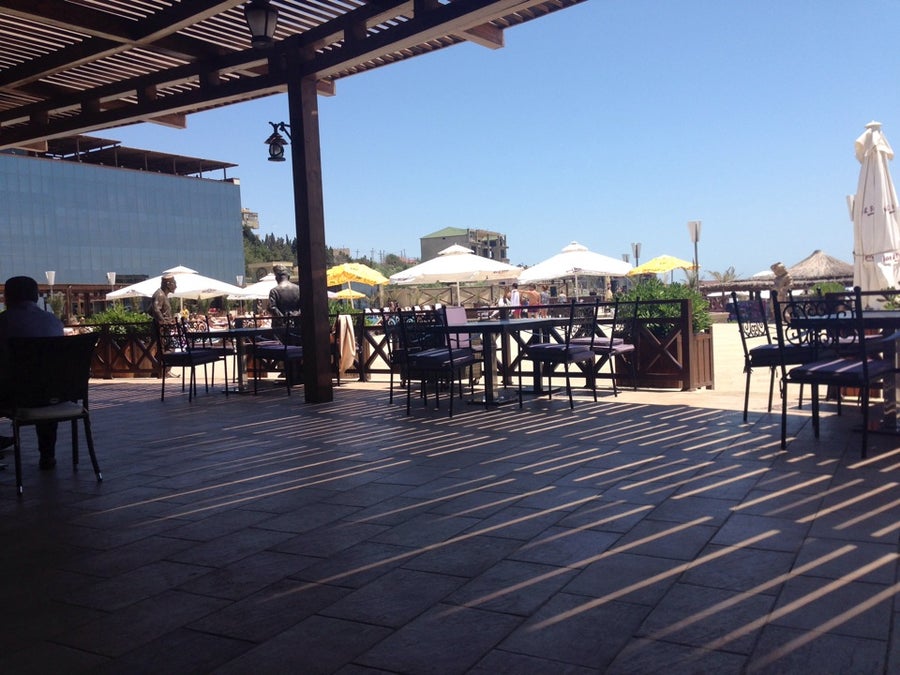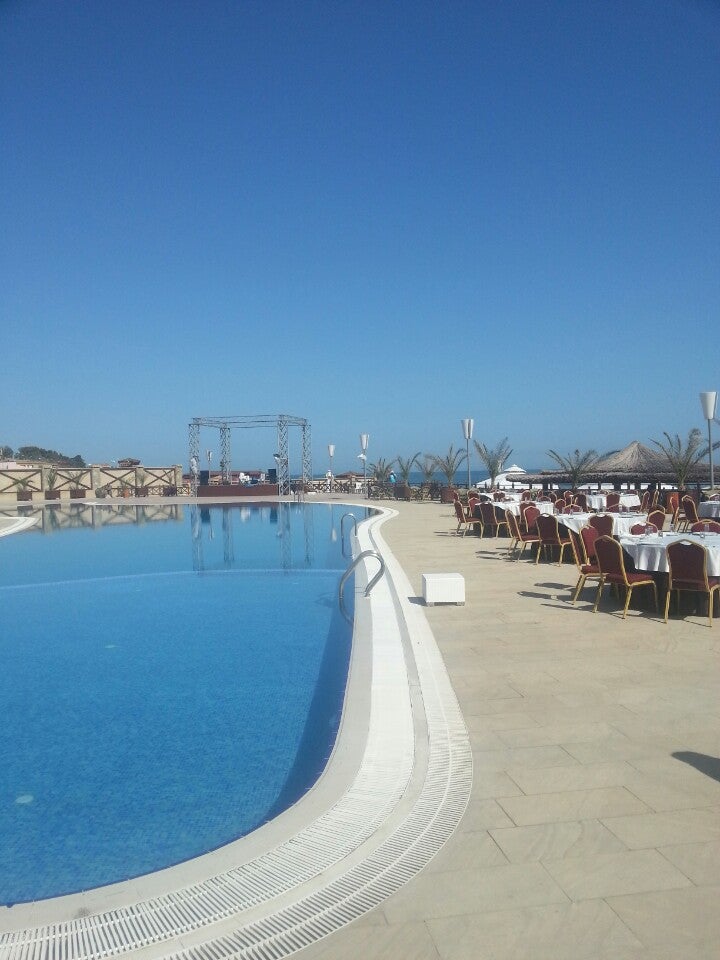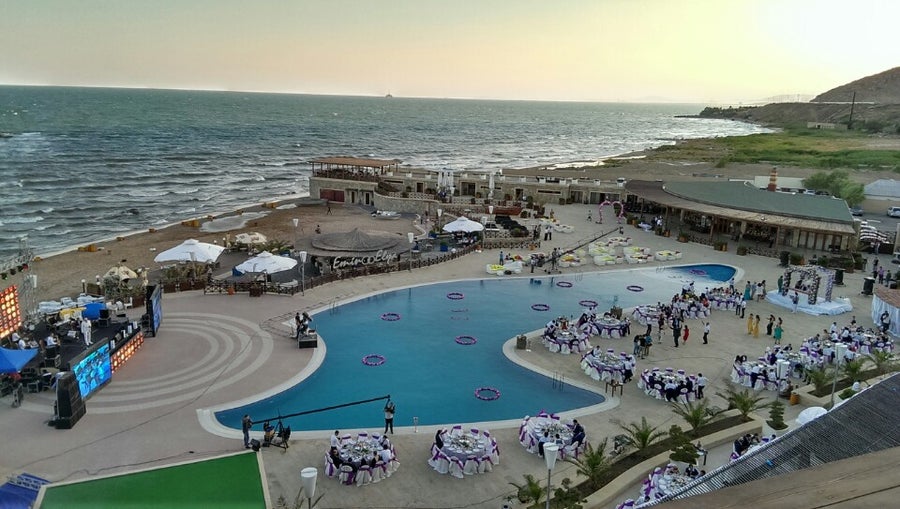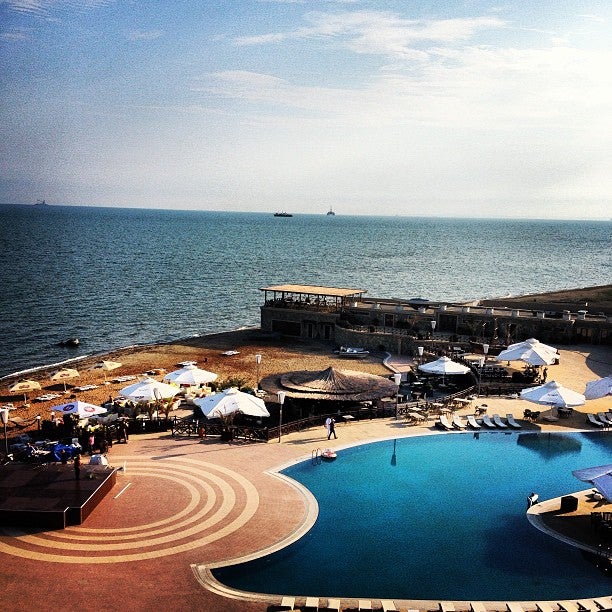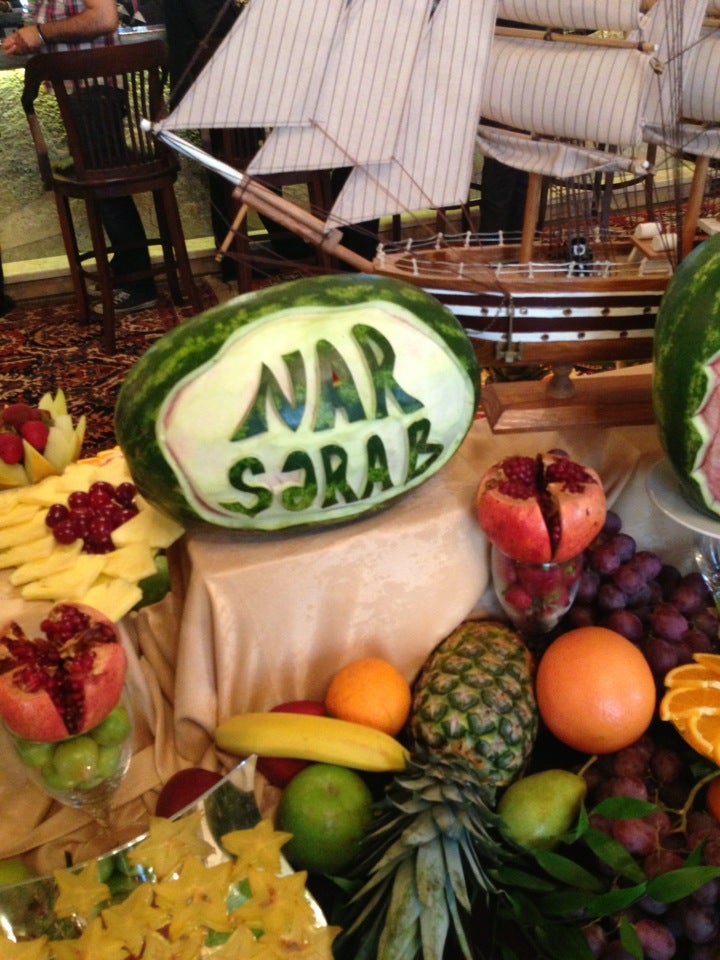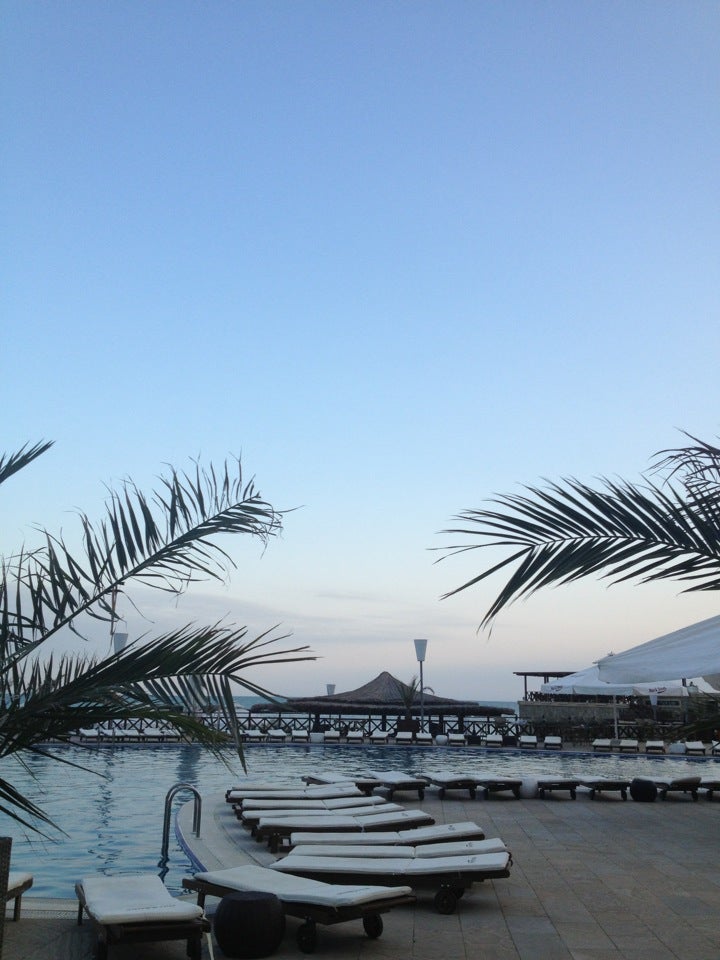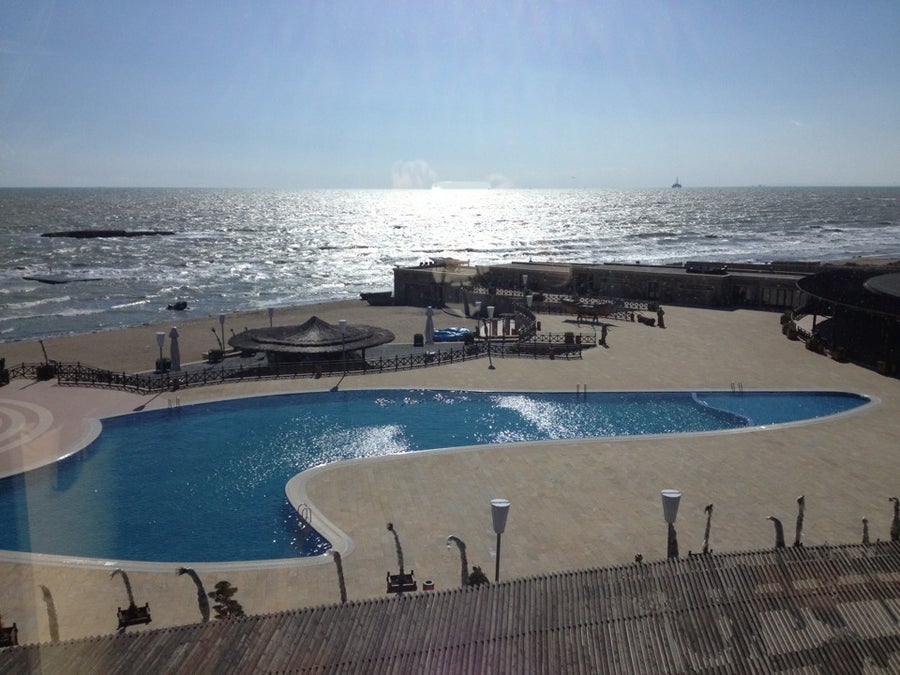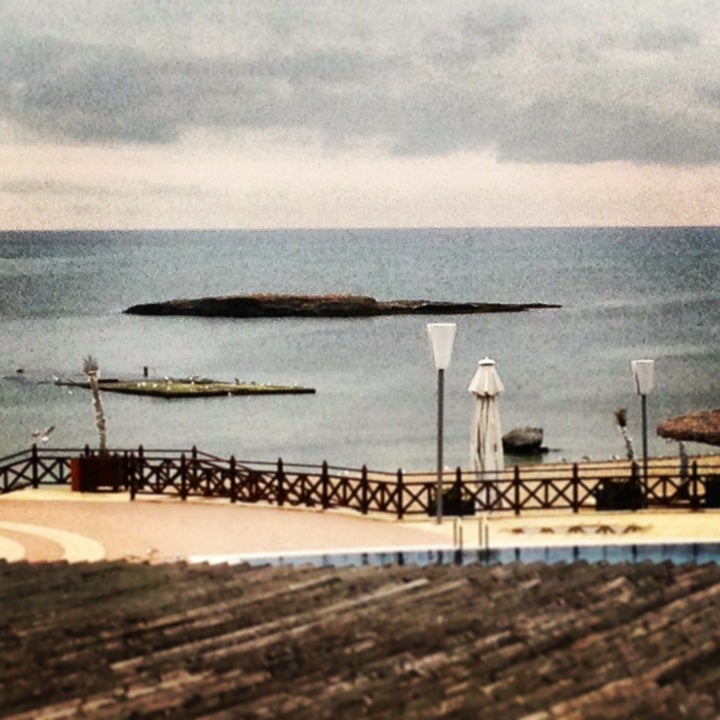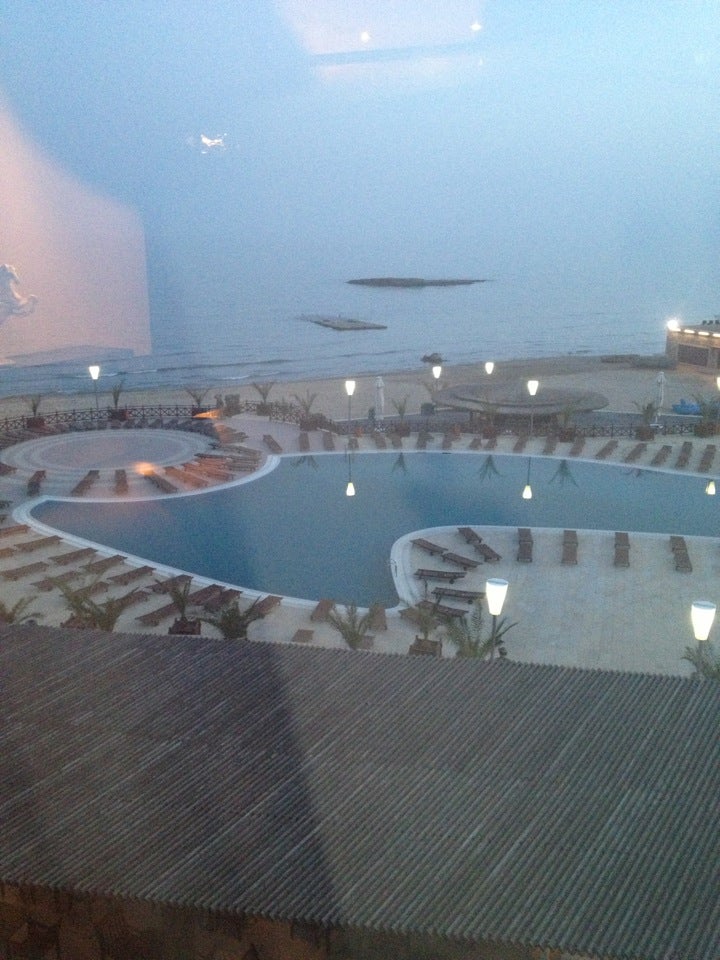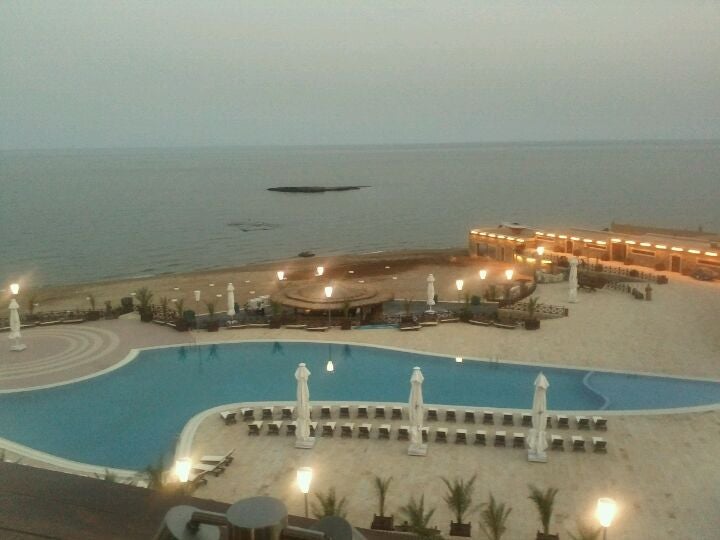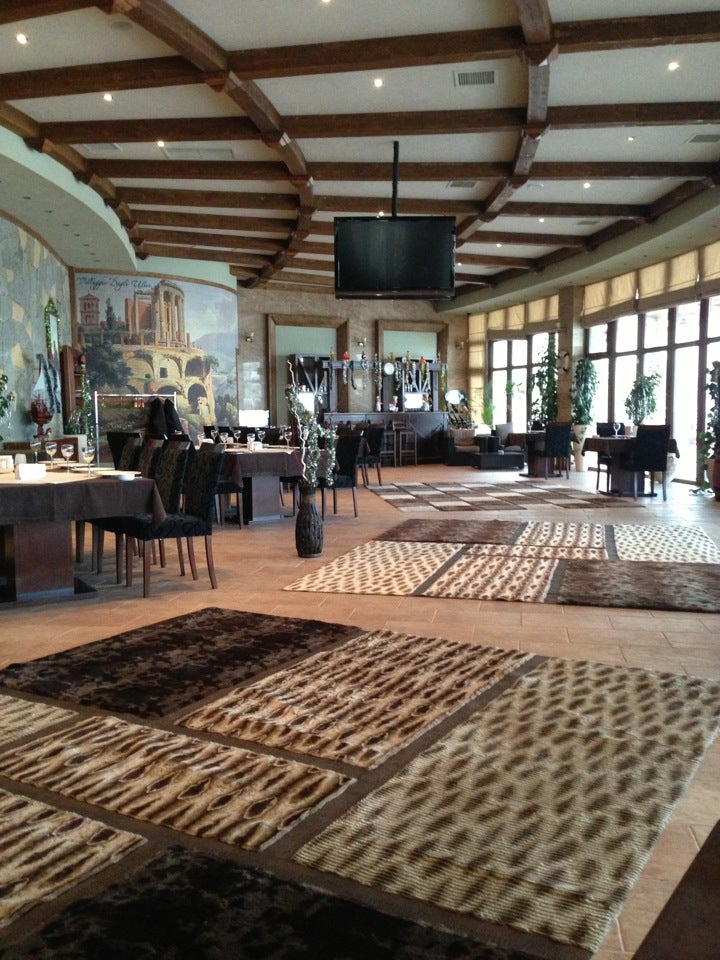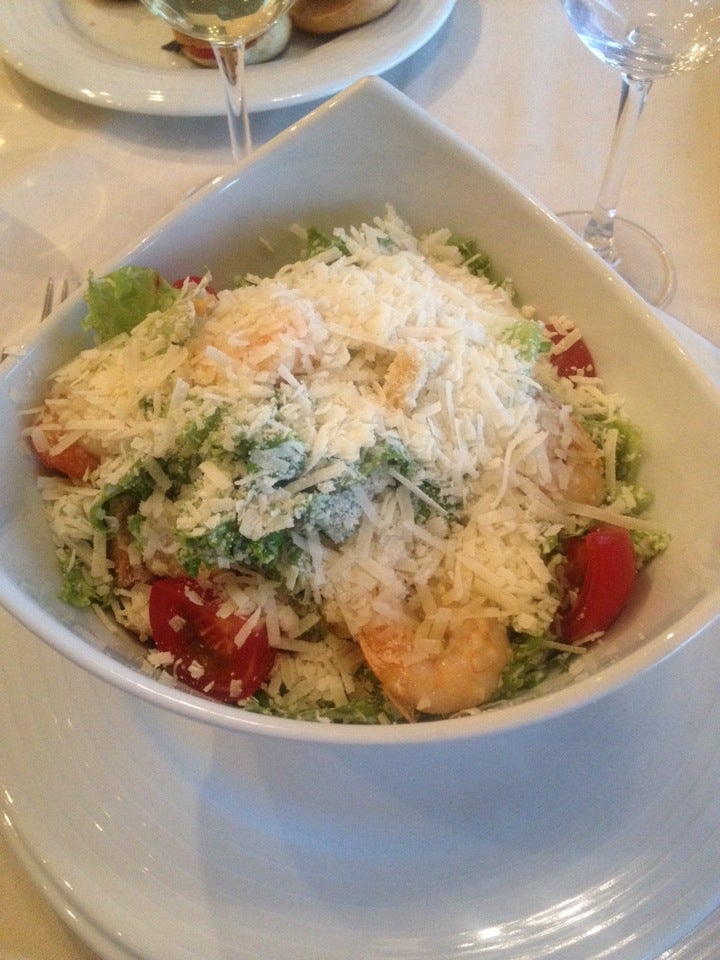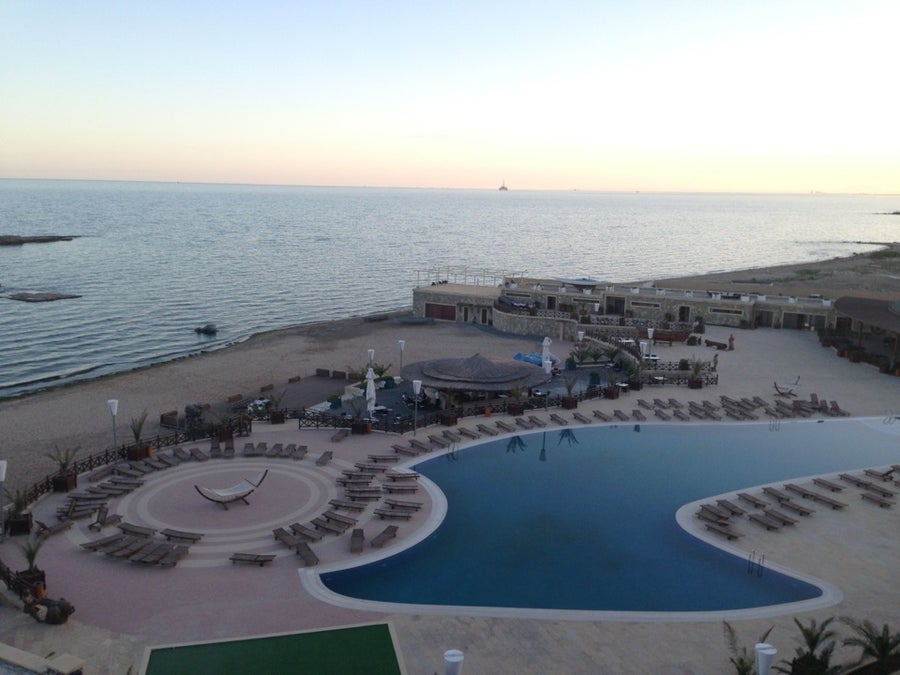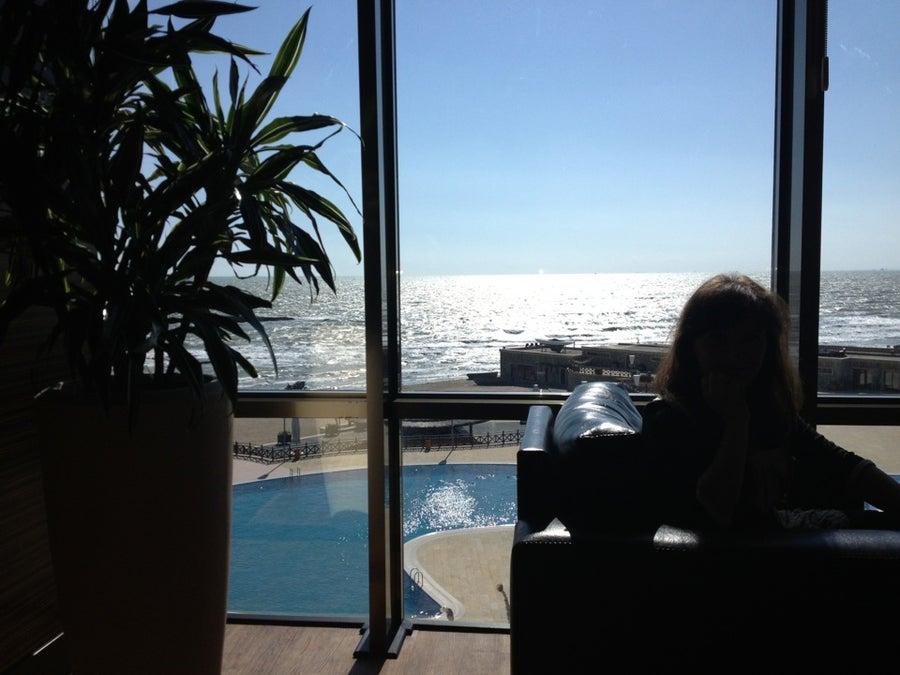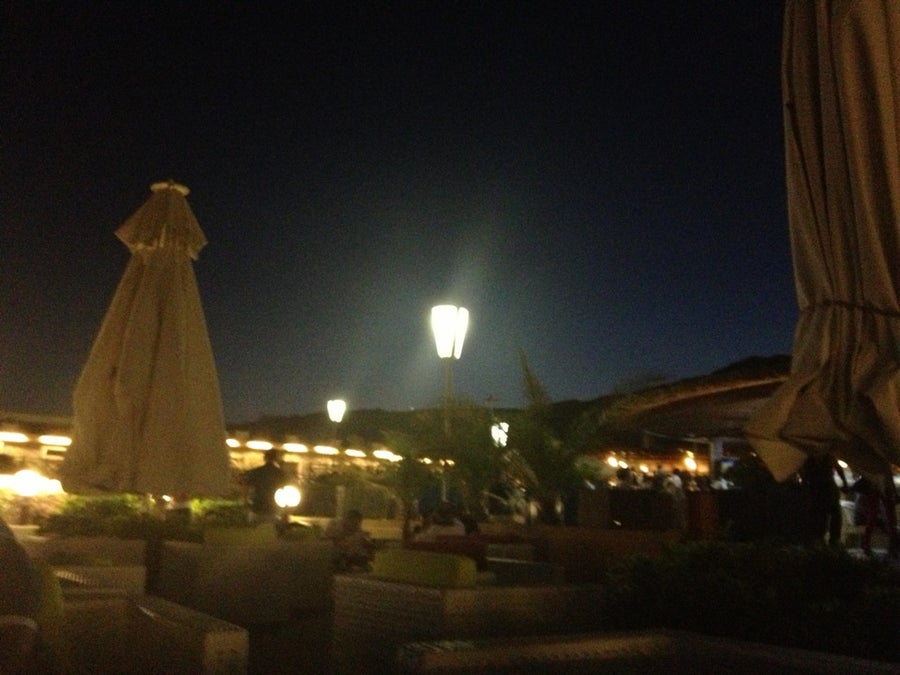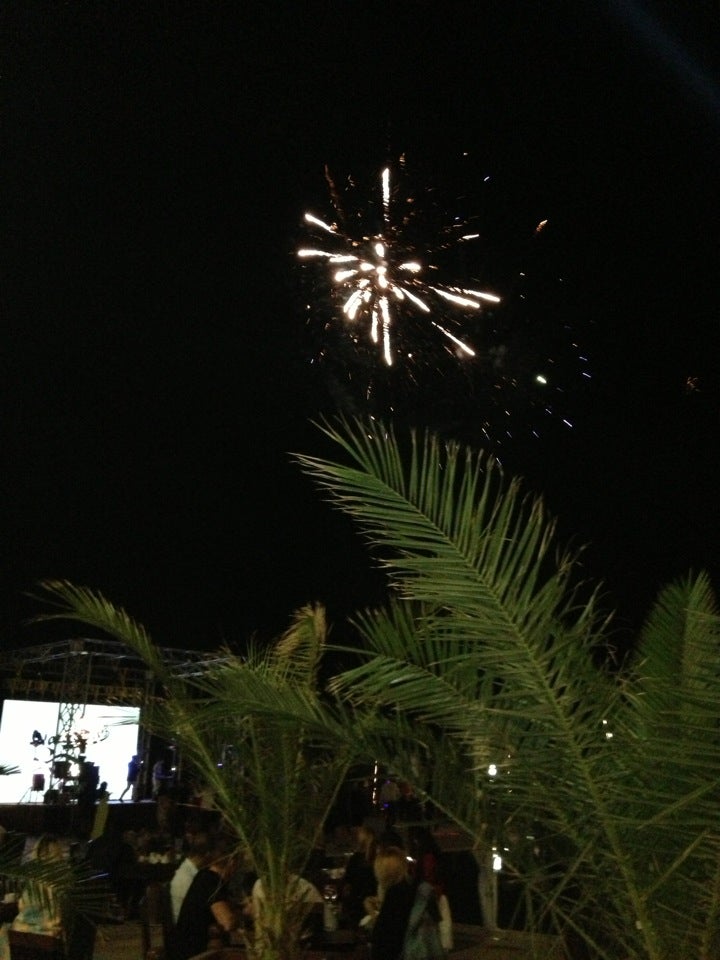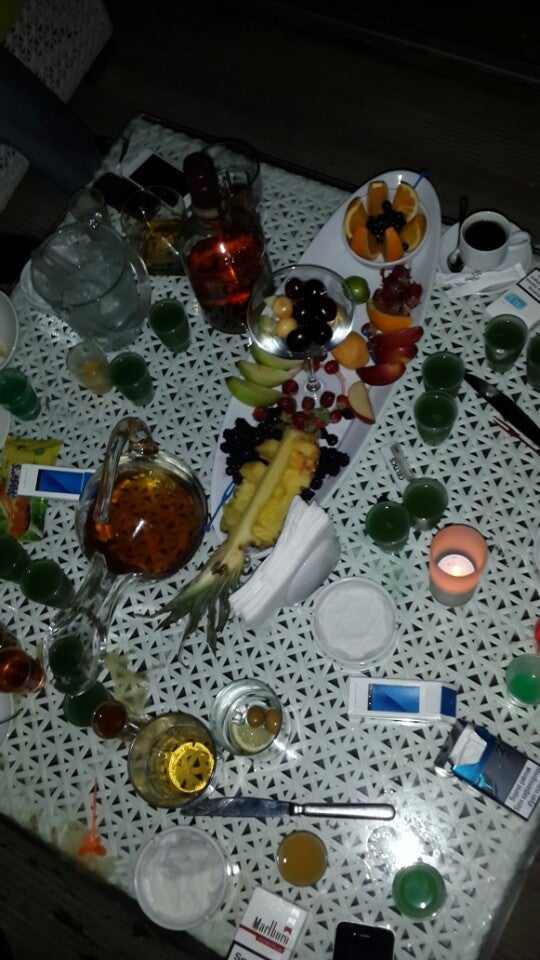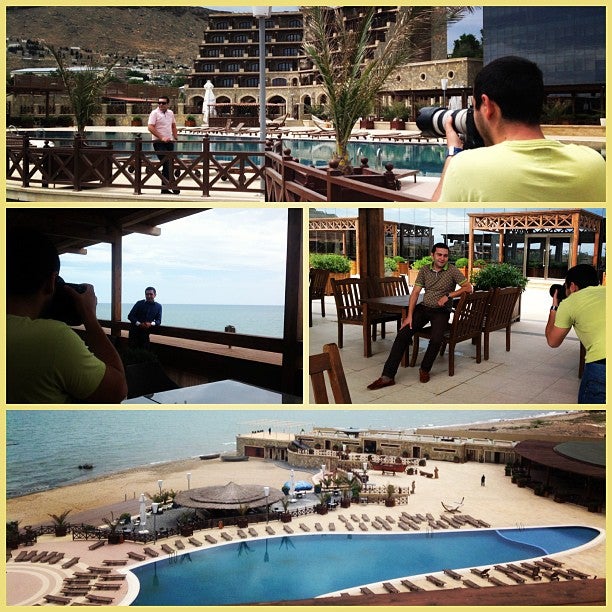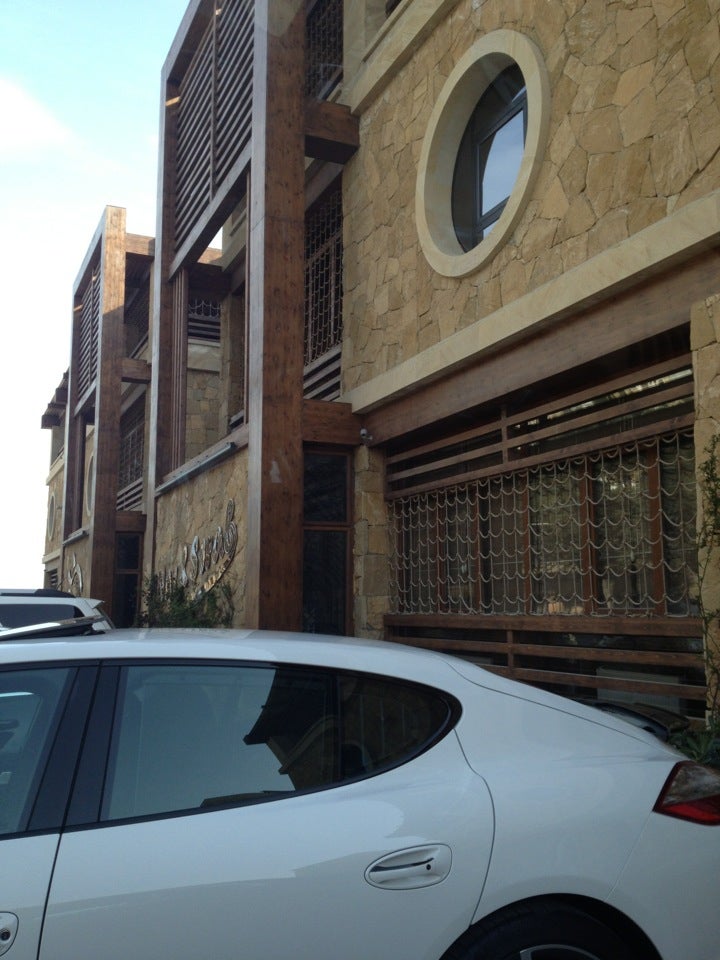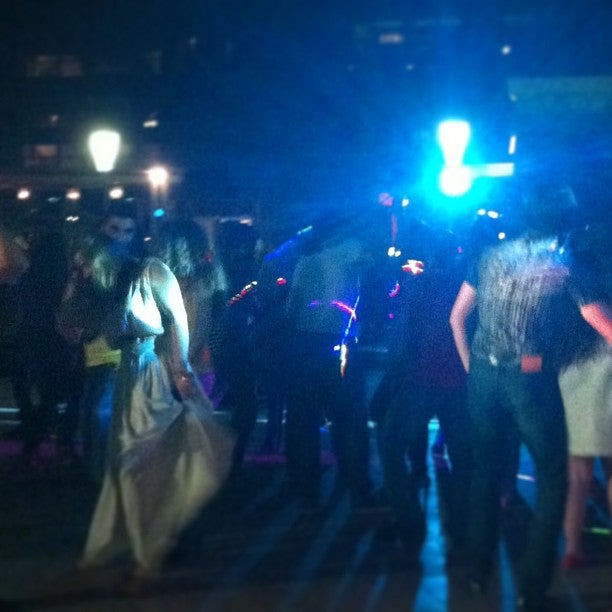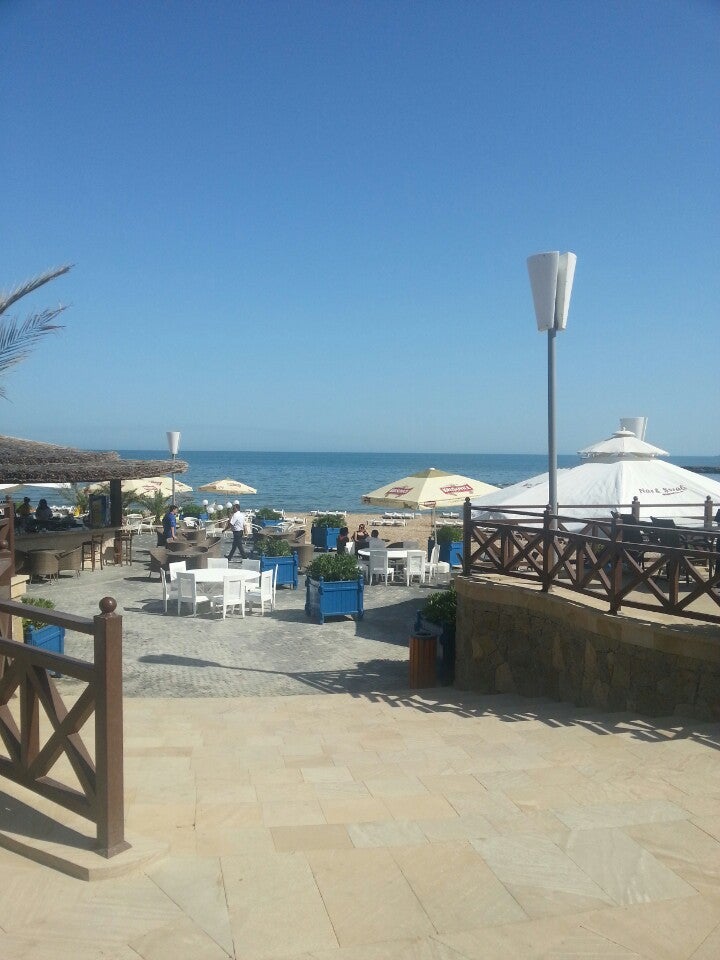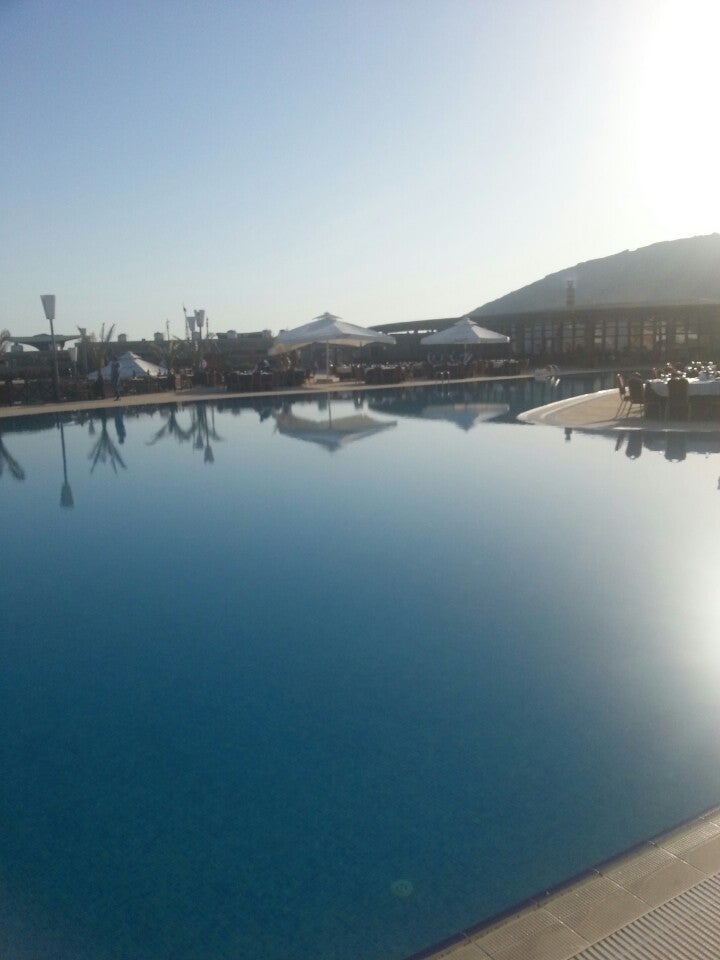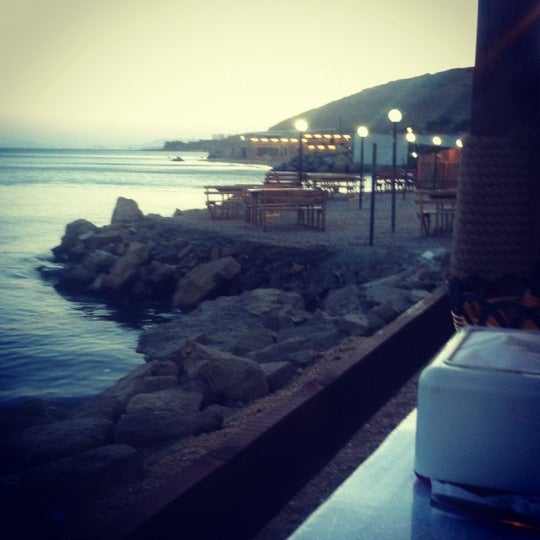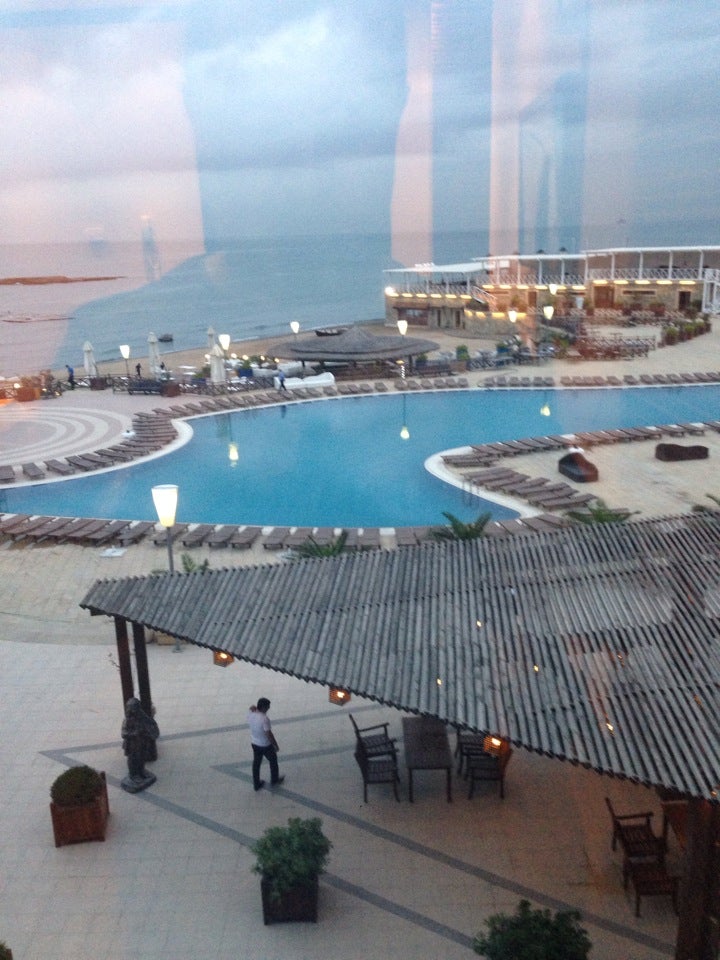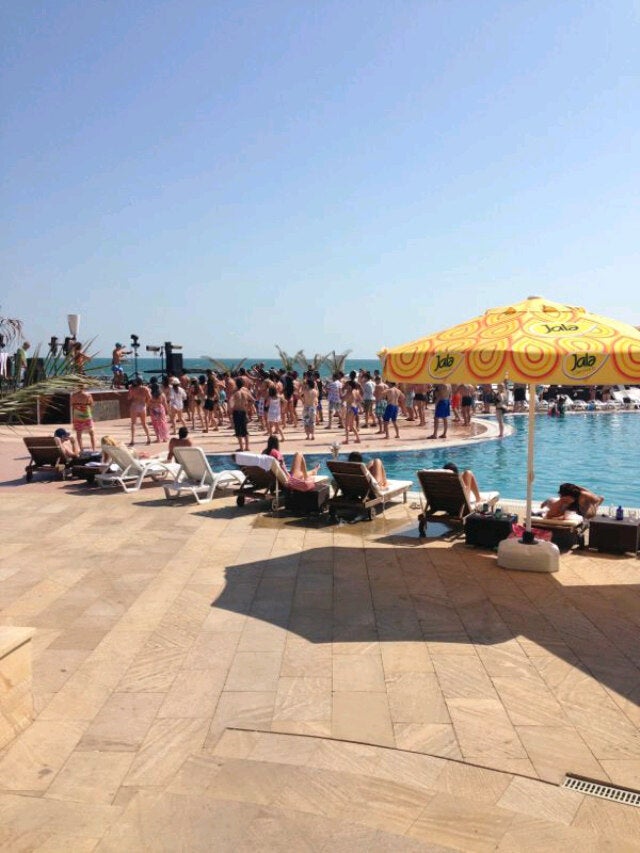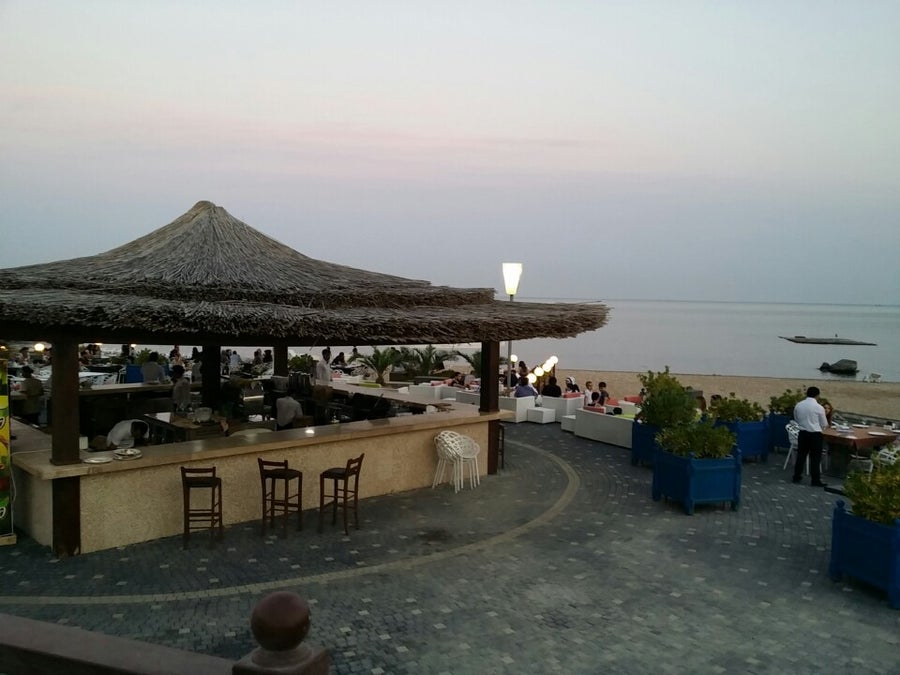 Reviews
Esmira A.

Never order anything suggested by the waiters! We asked for a boneless fish, they brought Berj with too many bones...order kutum, you will at least eat with knife and fork.low service with nice view!

Reviewed on Mon, Apr 7, 2014 5:14 AM

Gokhan Kilic

Taste, service and environment is nice besides a restaurant with that sightseeing is very rare to find in Baku. Prices are good when you compare with the quality. Good for enjoying the meals :)

Reviewed on Sat, Apr 8, 2017 2:25 AM

Victoria Craig

Everything here tasted exactly like everything else here in Baku. As usual, the wait staff was inattentive and wouldn't even put together tables for our group of 30 (we had reservations) so we did it.

Reviewed on Sat, Aug 1, 2015 8:38 AM

Sayaddin Mammadov

What the hack is going onn. Music is too loud, kebab is only one peace of meat. Most disgusting "Sac Chicken" i have ever tasted. Servce is awful. Tea is failure. This must be a joke. Never againnn.

Reviewed on Tue, Feb 21, 2017 4:53 PM

Alexandra Semenova

nice environment, good food and terrible service. Waiter: "it is okey" while spilling hot tea to my white skirt. He even was not sorry about but very obset that I started to shout.

Reviewed on Sun, May 12, 2013 5:55 PM

gunay jahtnijat

Super mekan,super canli muzik veee superrrrr mutfak. Respect M.Ilkay Kansoy

Reviewed on Thu, Jun 27, 2013 7:50 PM

Lamya Alhagbani

Nice place and good caviar fish 🐟

Reviewed on Sat, Aug 20, 2016 1:09 PM

Sebnem Celiktaş☕

Prepare for remaining hungry and angry. Next time, i won't come. We ordered our meals at least 45 mins before and there is nothing in front of us. Extreme bad....

Reviewed on Sun, Jun 30, 2013 3:29 PM

Seva A.

Reviewed on Sat, Mar 1, 2014 2:16 PM

Emin Mathers

Reviewed on Mon, Mar 4, 2013 7:03 PM
is used to stop multi-sticky
Call Restaurant
050 241 01 01
Offers
No offers for this restaurant.
Reserve your table
This restaurant does not accept booking.